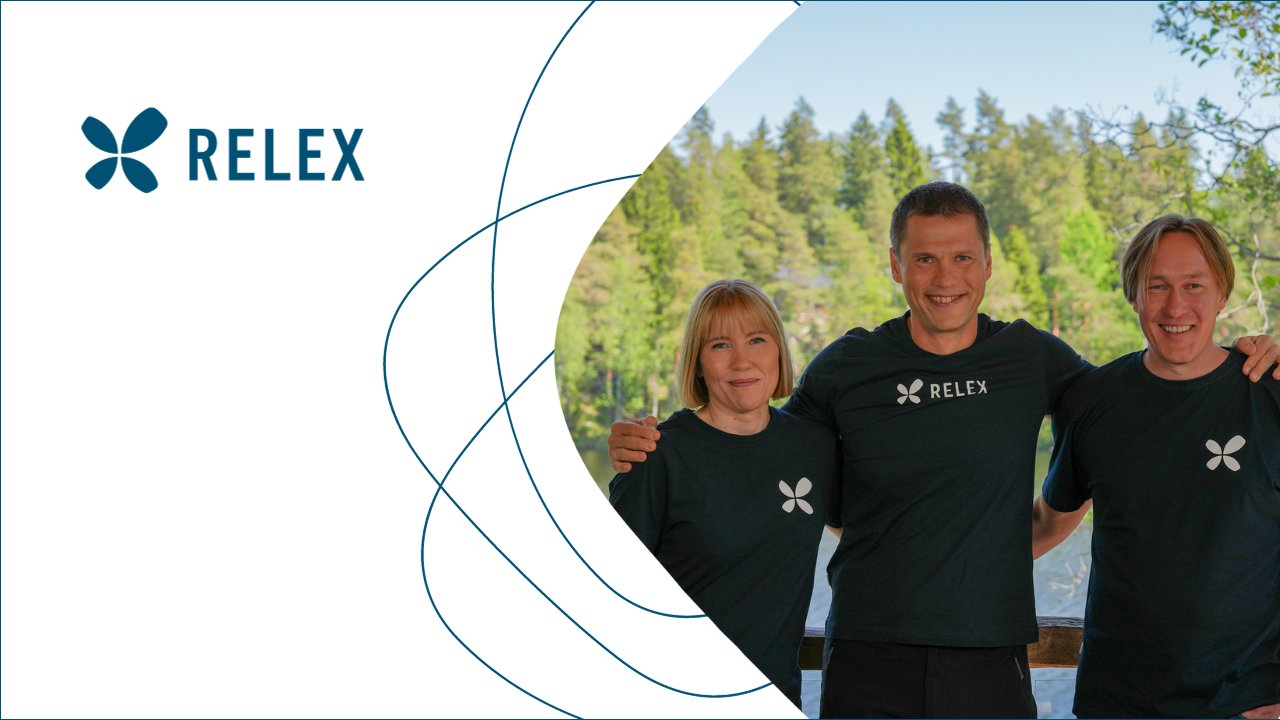 Content Marketing Manager
RELEX Solutions is looking for an enthusiastic writer to join our Content Marketing team as a Content Marketing Manager. This is a full-time position for someone with extensive experience writing for B2B audiences. Our new Content Marketing Manager will be able to make an immediate impact, learning quickly about retail and supply chain planning and our software offering while developing strong written content. Your goal is to create compelling thought leadership that grows our brand awareness and generates leads.
Our future Content Marketing Manager will be responsible for the execution and coordination of a wide range of content projects. You'll work closely with:
RELEX subject matter experts from across the company, who share their industry and customer expertise

Our Product Marketing team, who guides our product messaging

Our Brand and Creative team, who makes our content visually compelling

Our Demand Generation team, who places our content in front of our target lists digitally

Our External Communications team, who ensure our content gets media coverage and is distributed through social channels

Our team of 7 Content Marketers, who work collaboratively to ensure we're publishing the best possible work while maintaining a manageable workload balance
What your tasks will include:
Writing and editing for a variety of formats (both short and longform) and channels. You must be comfortable releasing drafts for copyedits/polishing by teammates who have distance/fresh eyes and vice versa. Typical work product includes reports, guides, white papers, blog posts, landing pages, marketing emails, and more.

SEO optimization of relevant content, working closely with the SEO working group to ensure compliance with strategy

Building your own product and industry expertise and working closely with subject matter experts to ensure messaging aligns with RELEX's best practice recommendations

Sharing your writing expertise with teammates and colleagues to collaboratively support their projects, including event messaging and materials, video scripts, and more

Collaborating with other Content Marketers on the content strategy, plan, and calendar
We're looking for:
Strong experience in written content creation, with high attention to detail

Strong SEO background and familiarity with commonly used tools (Demandwell, Ahrefs, Semrush, etc.)

Strong project management skills, with ability to set, communicate, and meet clear deadlines

Background in B2B technology marketing
Ability to work both independently and collaboratively, depending on project need
Enthusiasm for continuous product education and skill development
And of course, the ability to have fun while working
What we consider a bonus:
Agency background or similar experience coordinating several projects simultaneously

Experience in and understanding of the manufacturing industry and enterprise software
Our US Office:
RELEXians can be found around the world, and while we have team members working in 30 states, here, our main office is in Atlanta, Georgia. With a new, inviting and cool office space in Colony Square, when you're not travelling to customers or working from home, you can explore all there is to do in the area or bring along your pet for a change of scenery. Your future colleagues champion our world-class product and value our approach to flexibility and work-life balance. Our transparent culture is second to none, so don't be surprised at our impressive development and progression opportunities!
Across RELEX, our people are supported and rewarded. In the US, we go even further. As well as:
Competitive compensation
The choice to work wherever and however you are most productive
15 days of paid time off, 12 paid sick days, and 13 company holidays
We also offer up to 2 paid volunteer and charity days a year, a generous $500 work-from-home stipend and maternity and paternity leave that covers 12 weeks at full pay (after that, you can take time off unpaid or use your vacation days – it's up to you). And of course we offer all standard health benefits with various plans to choose from. But that's not all.
We're always ready to welcome new RELEXians to our team because your enthusiasm and expertise allow us to keep innovating and creating the future of planning for retail and consumer brands. If you're ready to be part of our growth, apply now.
About RELEX:
RELEX Solutions create cutting-edge supply chain and retail planning software. Within our platforms, we have the power and potential to increase adaptability, efficiency and sustainability in the consumer goods and retail value chain. Our impact is tangible; from sustainability and eliminating waste to delighting customers and delivering great tailored tech solutions, we're curious and passionate challenge-seekers creating the future of retail today.
RELEX is trusted by leading brands including AutoZone, Sprouts, PetSmart, and Party City, and has offices across North America, Europe, and the Asia Pacific region.
Being part of RELEX means being heard, feeling valued and knowing that you can be yourself because you belong. We believe in actions, not words, regarding diverse hiring and employment practices. We take DE&I seriously. We champion and benefit from global diversity. We're creating and evolving our culture to welcome everyone and value every idea.
RELEX Solutions is an equal opportunity employer. We celebrate diversity and are committed to creating an inclusive environment for all employees.