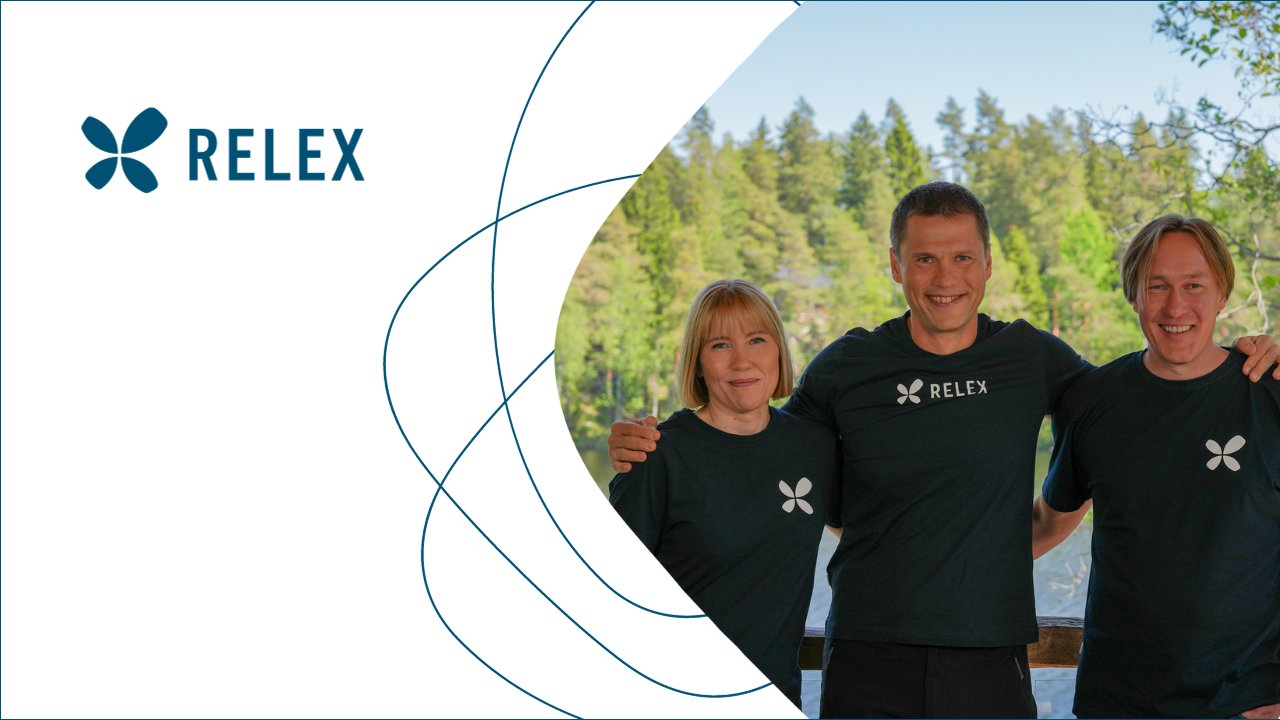 We are now looking for a full-time Business Development Associate to join the RELEX team in the US! We are seeking dedicated and enthusiastic individual who is eager to gain hands-on experience in the commercial aspects of supply chain software and grow their skills in a supportive and innovative environment. As a part of our team, you will have the unique opportunity to learn from industry professionals, contribute to our commercial strategies, and make a tangible impact on our company. You will report directly to our Head of Business Development and work alongside other sales professionals within RELEX.
Join us as a Business Development Associate, and here's what you can expect:
Collaborate with our Marketing team to generate demand for trade shows, webinars, and other marketing events.

Engage with our prospects and customers via email and phone to generate this demand in alignment with the Business Development team.

Work alongside the Business Development and Sales teams to handle inbound leads, sending leads to them for follow up. For smaller accounts that are not currently covered by your teammates, you may be expected to follow up directly, providing you with valuable prospect-facing experience.

Assist the Business Development team in researching new avenues into accounts, identifying potential new contacts, sourcing industry news triggers, and uncovering areas of opportunity through comprehensive analysis of companies' annual and financial reports.

Contribute to preparation activities for prospect-facing meetings, which could include prospect and industry research, product research, and presentation configuration.
We're looking for:
Excellent communication and interpersonal skills. You'll be engaging with prospects and clients daily, so an outgoing demeaner is key!

Proven ability to engage with people via email and phone.

Detail-oriented with strong organizational skills.

Self-motivated, results-driven, and able to work independently.

Proficiency in using CRM software and other relevant tools.

Prior experience in business development or a related field is a big plus, but not required.

Someone who possesses a strong motivation to work in the software space. While this is an entry-level position, there is huge upside and great growth potential.

Bachelor's degree in business administration, marketing, or a related field.

The ability to work in the Atlanta office (optional)
Across RELEX, our people are supported and rewarded. In the US, we provide:
Competitive Compensation

A fun, ambitious, and committed team where the team members feel like a family

A respectful and professional, yet easy-going atmosphere where individual thinking is encouraged
Flexible working hours and the opportunity to work remotely from your home office

A position where you can help retailers and consumer goods companies to reach their ESG initiatives through increased supply chain efficiency, reduced food waste, and an empowered workforce

15 days of paid time off, 12 paid sick days, 13 company holidays, and up to 2 paid volunteer & charity days
New Parent? Congrats! We'll cover up to 12 weeks at full pay
A generous $500 work-from-home stipend
We're always ready to welcome new RELEXians to our team because your enthusiasm and expertise allow us to keep innovating and creating the future of planning for retail and consumer brands. If you're ready to be part of our growth, apply now.
About RELEX:
RELEX Solutions create cutting-edge supply chain and retail planning software. Within our platforms, we have the power and potential to increase adaptability, efficiency and sustainability in the consumer goods and retail value chain. Our impact is tangible; from sustainability and eliminating waste to delighting customers and delivering great tailored tech solutions, we're curious and passionate challenge-seekers creating the future of retail today.
RELEX is trusted by leading brands including AutoZone, Sprouts, PetSmart, and Party City, and has offices across North America, Europe, and the Asia Pacific region.
Being part of RELEX means being heard, feeling valued and knowing that you can be yourself because you belong. We believe in actions, not words, regarding diverse hiring and employment practices. We take DE&I seriously. We champion and benefit from global diversity. We're creating and evolving our culture to welcome everyone and value every idea.
RELEX Solutions is an equal opportunity employer. We celebrate diversity and are committed to creating an inclusive environment for all employees.