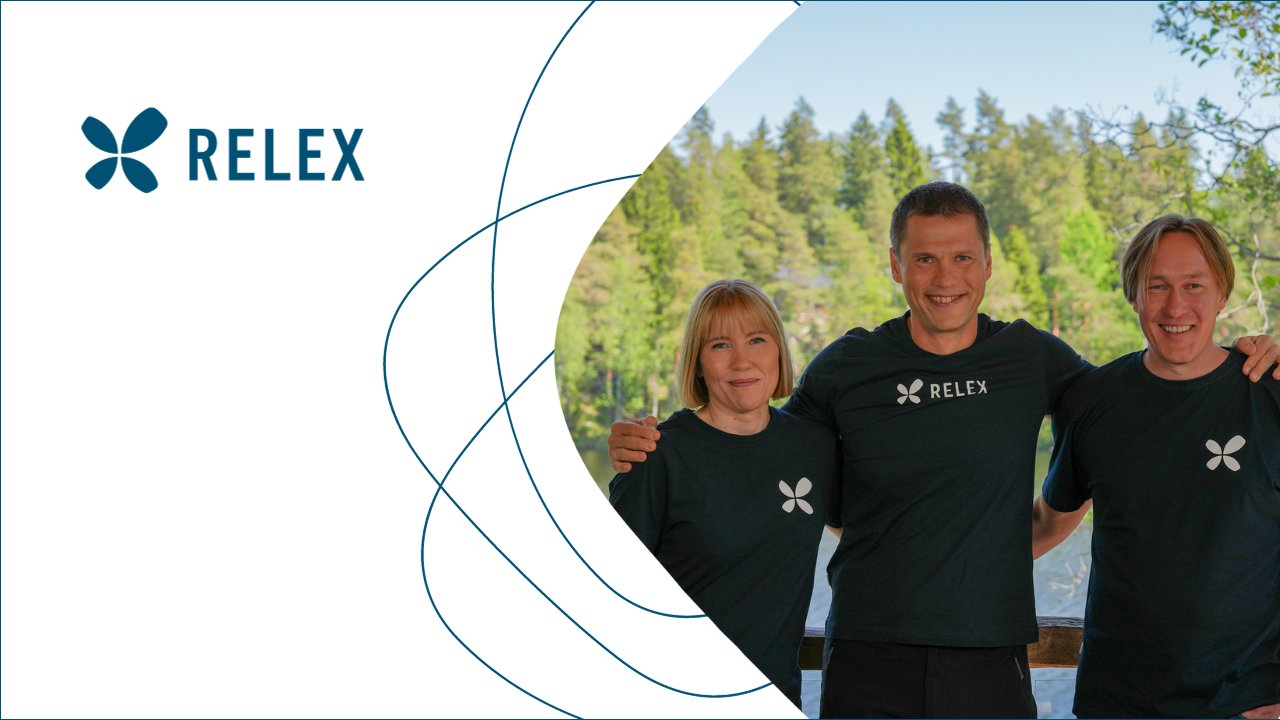 RELEX Solutions create cutting-edge optimisation software to help retailers and consumer brands drive profitable growth. With growth comes opportunities, and we embrace both. Within our platforms, our teams are driving change, working with international colleagues and the latest tech stack to develop solutions that transform into a pioneering end product; it's tangible and impactful – for our customers and the world.
Our Technology Team:
Our Technology team enjoy a challenge. They're hungry to learn, and don't hesitate to ask what, why, and how. They get to work with our unique, in-house database engine to create high-quality scalable code (just imagine, thousands of stores, millions of products, and billions of rows of raw data!) Their expertise positively impacts the environment and business processes around the world; alongside international colleagues, they drive change and develop solutions that become our pioneering end product. From functional programming, machine learning and interesting algorithms, to building big data pipelines, they're behind it all. They can work in a flexible way, remote or in-office – after all, they contribute to all our achievements, so we reward them with genuine work-life balance and access to every opportunity.
Our Private Cloud Engineering team of 6 people, will help you succeed in your new role. Together the team manages physical private cloud, continuously develops high quality data center architecture, and iterates better ways of working to support rapid growth. You will help the team achieve this goal by optimizing hardware performance for our unique workloads, selecting the best suited top of the market hardware for RELEX needs and participating in long term planning of hardware solutions for the company.
Join us as a Hardware Performance Engineer to our Finland office, and this is some of what you'll be doing:
Identifying, selecting, qualifying, and productizing the most efficient, effective hardware for our needs. You will be in regular contact with the largest hardware vendors in the world, discussing their newest offerings and hands-on testing proof-of-concept devices

Ensuring our servers are optimized for our software from the physical specifications to the BIOS and cooperating closely with our software performance team to align how the hardware can complement our software the best

Pinpointing performance bottlenecks

You'll also participate in developing best practices for the private cloud engineering team to ensure enterprise level quality in our private cloud
We're looking for:
5+ years of experience in performance area and of those 2+ years of experience in server performance, working with optimizing performance and identifying performance bottlenecks

In-depth understanding of server architecture – CPU architectures, multi-socket system architecture, caches and memory buses, storage systems, high-throughput networking, etc

Identifying and implementing Firmware, BIOS, and OS level optimizations

Language skills: Fluent spoken and written English skills

Good communication skills to work with various stakeholders and vendors

Ability to solve problems and prove your own ideas

Enthusiasm and curiosity to work on the next generation of hardware and be a key figure in defining what type of servers RELEX will buy
What we consider as an advantage:
Understanding how Java works under the hood: JIT compilation, garbage collection, etc.

Experience with Linux

Understanding of statistical concepts
Our Helsinki Office
RELEXians can be found around the world, but here we're based in Helsinki. We're passionate about using our technology to improve sustainability and change the world. Our office provides a great space for you to socialise, exercise and even take time out in our relaxing areas. We make sure our unique approach to flexibility and work-life balance comes across loud and clear; we're conveniently located, there's plenty of public transport and you can even bring your pet to the office!
Are you the one we're looking for? Apply today and become a part of our RELEX family!
You can apply by sending your cover letter and resume through the application form as soon as possible, but no later than 14th of December 2023. Please note that we will fill this position as soon as we've found the right person, so we recommend that you act quickly. Currently we are hiring only candidates already located in our Technology Hub: Finland.
Currently we perform majority of our interviews in virtual setting (Microsoft Teams) – however, we can evaluate the possibility to offer on-site meetings if requested.