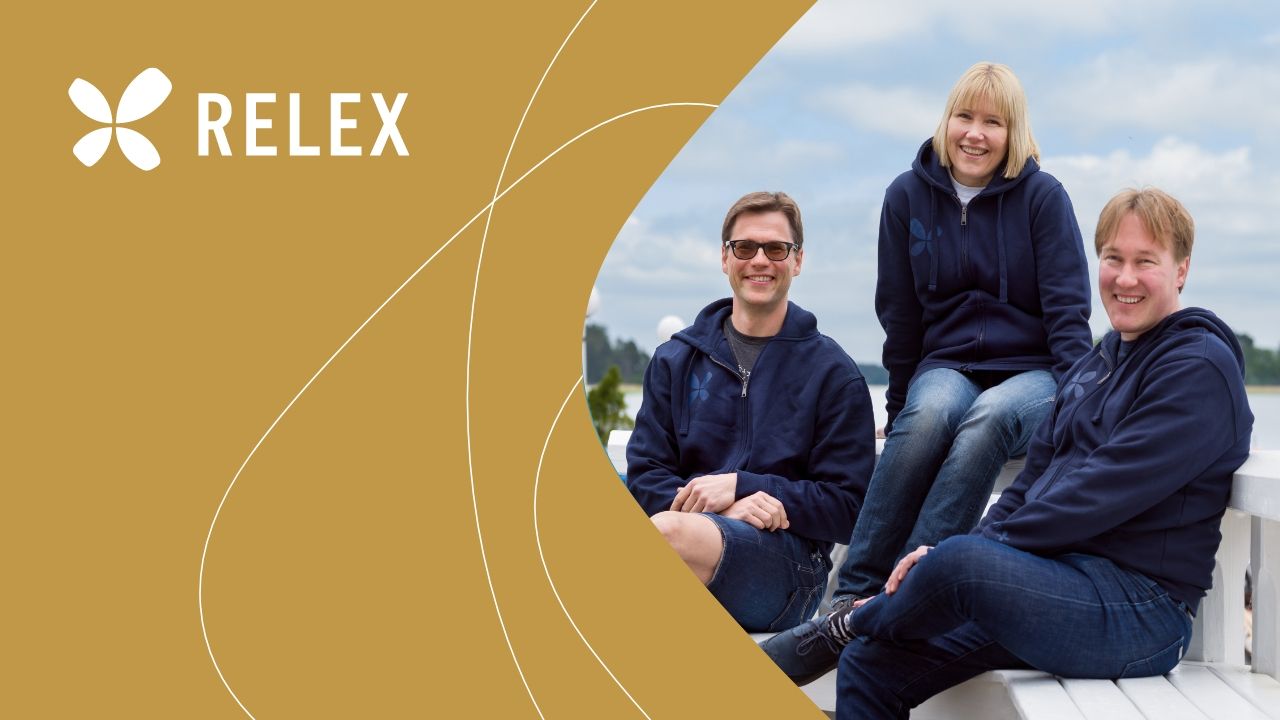 RELEX is a fast-growing software company developing its own products that help retail companies plan and operate more efficiently. By accurately forecasting consumption of goods, we reduce inventory costs, increase availability, and cut waste. To achieve this, we use our in-house built terabyte scale in-memory database, which stores tens of billions of rows of data.
The Solution Principal, Space and Floor is a strategic role at RELEX supports the sales team during the sales-cycle that combines competencies of sales strategy, subject matter expertise, process enablement, and sales execution.
You will support sales opportunities by:
Ensuring that prospective customers understand the business value of working with RELEX,
Building the customer's confidence and trust in the RELEX software and team's ability to deliver on their strategic goals and deliver that business value,
Creating a vision of the future partnership potential between RELEX and the customer.
What you'll be responsible for:
Working closely with the Account Executives in a challenging and fast-paced environment to close new deals and maximise business value with both new and existing RELEX customers
Understanding the customer's current situation and strategic goals by planning and conducting business discovery workshops
Calculating and presenting the business case using customer data
Helping the customer understand how they will attain business value with RELEX by

Providing retail process consultancy, challenging the customer's thinking and giving insight into industry best practise
Preparing and delivering solution presentations and demonstrations
Highlighting how we differ from our competition by leverage your hands-on business experience, industry knowledge, category management expertise, combined with RELEX and competitive solution familiarity and communications skills

Building trust between the customer and the entire RELEX organisation by open, honest and transparent engagement, being clear about our current and future capabilities
Describing our implementation methodology and building confidence in our ability to deliver successful projects
Understanding and articulating our customer case studies and references, demonstrating how we have provided value to others
Managing, co-ordinating and ensuring the quality of formal responses to RFIs, RFPs, etc.
Communicating the excitement and desire we have to make a genuine difference to our customers, deliver measurable business benefit and be their trusted advisor
What you'll bring to the table:
A customer-orientated viewpoint with a genuine interest in helping retailers improve their business
Intellectual curiosity and a desire to learn both to improve our customers' businesses and to improve our efficiency and effectiveness in sales engagements
Ownership, commitment and a can-do attitude
Top class communications skills including

An inspiring and engaging presentation style
An ability to convey complex concepts to audiences in a way they understand, adapting to people with different experiences and knowledge levels
An ability to challenge customer thinking in a constructive and positive way, regardless of a person's role or level of seniority.

Excellent understanding of the retail business and retail processes, both now and how they might change in the future gained through working directly for a retailer or a consultancy/software provider focussed on the retail industry
Detailed knowledge of business logic (e.g. Category Management, Micro Space Planning , Macro Space Planning)
Knowledge, or desire to learn, of industry and sectors
Comfort with travel across Asia and Australia if needed
What we offer you in return:
An international career and learning opportunities in a rapidly growing software company
A fun, ambitious, and committed team of smart people to work with
A respectful and professional, yet easy-going atmosphere where individual thinking is encouraged
Responsibilities in challenging projects from day one
The opportunity to work remotely
RELEX Solutions is an equal opportunity employer. We celebrate diversity and are committed to creating an inclusive environment for all employees.