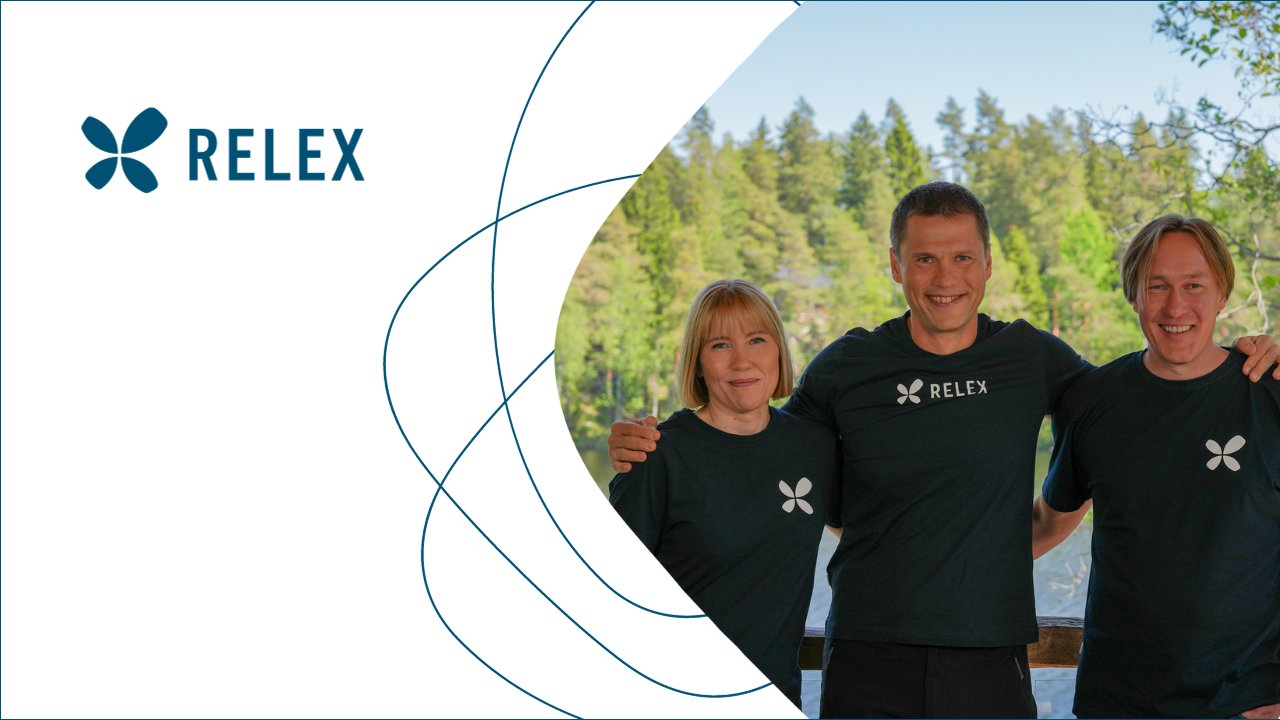 RELEX Solutions is hiring a Product Owner
We're RELEX, and our market-leading supply chain and retail planning platform combines revolutionary technology with the passion of our people to positively impact our customers, consumer brands and the world. We believe that technology should have a purpose, and ours helps reduce waste and CO2, champion sustainability and maximise customer satisfaction while minimising operative costs. Whatever drives you, you'll find it here. You can be the change at RELEX.
Product at RELEX
Our Product team recognise that customers need to use our platform in different ways. They're experts who utilise their knowledge across infrastructure and software (and everything in between) to find where we can add value and enhance product strategy. Forecasting, replenishment, promotions and markdowns, they're behind them all. They ask the right questions, focus on continuous development and build new products so that we can stay ahead of what our customers need and support them in the best possible ways. In return for their skills, we feed their purpose, encourage their growth and offer genuine flexibility.
As Product Owner you will be a key player in managing the long- and short-term road map of our Application Development teams, collaborating with internal and external stakeholders to arrive at the best solution for the clients and our tech teams. Our platform unifies analytics-informed planning and execution, bridging previously isolated workflows. Therefore, enabling our application teams to move quickly and heading in the most impactful direction will be the key to success in this role.
You will report to our Head of Product, who together with the VP of Engineering leads the product development team.
Join us as Product Owner in our Stockholm office and this is some of what you'll be doing:
Maintain the long- and short-term road map of the application teams
Be visionary about the future of our product
Prioritize development requested by clients and take responsibility for delivering on our commitments
Specify features for development and own the product backlog, map dependencies to other teams with help of the technical lead
Collaborate with Product Designers to create efficient user journeys
Participate in technical and architectural discussions with engineering teams
Document, communicate and demonstrate features and solutions for stakeholders
Together with the technical lead, facilitate agile ceremonies
Work together with other Product Owners in the team to synchronize on all of the above
Assist our operations and sales team in answering questions about the product and future development
We're looking for:
Higher education in a quantitative field
Experience with agile software development methodologies
Experience from B2B, data heavy applications is a big plus
Experience in crafting clear product requirements based on research, data and insights
Highly collaborative and you enjoy working in cross-functional teams
Skilled at building relationships and can communicate complex concepts on different levels depending on your audience
Fluent in English, additional European languages is a plus
What you can expect from us:
Competitive salary
Benefits including pension, wellness allowance, health insurance and more
An opportunity to work with great engineers
Flexible remote; work set up
Modern office in central Stockholm
If you join us, you'll work with a colourful mix of people from across the world, with bundles of creativity, drive, empathy, and humour!
RELEXians can be found around the world, but here we're based in Stockholm. Our office is central and offers a fantastic base to work or socialise; you can enjoy both in the same day with collaborative, supportive working and then wine tasting, yoga, ping pong, we have it all! Your future teammates enjoy the flexibility we're known for and our calm, expert atmosphere where people come first.
We're always ready to welcome new RELEXians to our team because your enthusiasm and expertise allow us to keep innovating and creating the future of planning for retail and consumer brands. Diversity helps us succeed, so we're committed to creating an inclusive environment for everyone. If you're ready to be part of our growth, apply now.
If you join us, you'll work with a colourful mix of people from across the world, with bundles of creativity, drive, empathy, and humour!