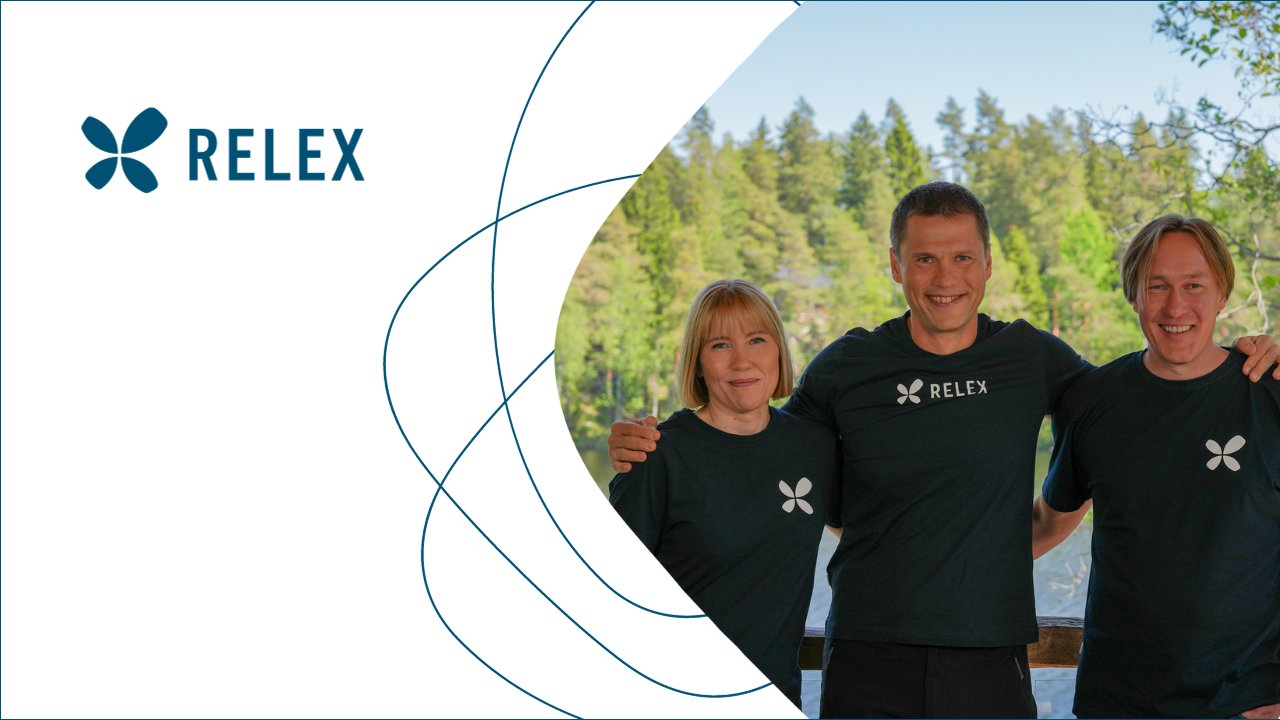 RELEX Solutions create cutting-edge optimisation software to help retailers and consumer brands drive profitable growth. With growth comes opportunities, and we embrace both. Within our platforms, our teams are driving change, working with international colleagues and the latest tech stack to develop solutions that transform into a pioneering end product; it's tangible and impactful – for our customers and the world.
Our technology team:
Our Technology team enjoy a challenge. They're hungry to learn, and don't hesitate to ask what, why, and how. They get to work with various technologies to create high quality scalable applications (just imagine, thousands of stores, millions of products, and billions of rows of raw data!). Their expertise positively impacts the environment and business processes around the world; alongside international colleagues, they drive change and develop solutions that become our pioneering end product. From functional programming, machine learning and interesting algorithms, to building big data pipelines, they're behind it all. They can work in a flexible way, remote or in-office – after all, they contribute to all our achievements, so we reward them with genuine work-life balance and access to every opportunity.
We are now looking for a (Senior) DevOps Engineer to join our RELEX family in Lisbon or Helsinki. You will be part of Critical Tools team of four people, who will help you succeed in your new role. Together the team is responsible for configuration and maintenance of the internal services that are crucial for the whole company and allow other teams to function effectively.
What you'll be doing:
Developing, integrating, and optimizing Secret Management, with a focus on identifying enhancements and automating solutions using tools such as HashiCorp Vault and Azure KeyVault.
Managing Infrastructure as Code for various services utilizing Terraform within a hybrid cloud environment, including Azure, on-premise Kubernetes, and AWS.
Setting and promoting company-wide best practices in areas like code management, automation, security, and quality control from a DevOps standpoint.
What you'll bring to the table:
A strong foundation in Secret Management and preferably experience with HashiCorp Vault
Solid understanding of DevOps principles, focusing on Infrastructure as Code, Continuous Integration and Continuous Deployment across hybrid cloud environments like Azure, AWS, and On-Prem.
Fluent English communication skills
What we consider as an advantage:
Proficiency with GitLab, GitLab Runner, and familiarity with similar systems (such as GitHub, GitHub Action, BitBucket, Jenkins, or Bamboo)
Experience with containers and Kubernetes
Experience with deployment and management of public cloud infra: Azure and/or AWS
Experience in software development in one or more modern programming languages (such as Python, Java, Go, C# etc.)
RELEX Portugal:
RELEXians can be found around the world, but here we're based out of our brand new central office in Lisbon, where we act as a true extension of the Finnish team. With the metro close by and multiple workspaces – including a lounge and filled fridge – our office is a tech hub and a great place to problem-solve, enjoy work, and then socialise with workmates! Your future teammates make our culture what it is, and we make sure they feel valued and appreciated with lots of activities and gatherings and of course, the genuine flexibility that's on offer.
Across RELEX, our people are supported and rewarded. In Portugal, we go even further. As well as:
Competitive compensation aligned with Nordic countries' salary levels.
The choice to work wherever and however you are most productive.
25 days of Annual Leave.
We also provide life and health insurance for you, your significant other and your children and encourage taking one day a week for self-development or tech exploration. We offer two paid volunteer or charity days a year, contribute to your monthly home internet and data allowance and host monthly fun, friendly and varied socials in the office. But that's not all.
We're on a journey with our pioneering technology and exciting growth, which is why we celebrate diversity and are committed to creating an inclusive environment for everyone. We can't wait to see what challenges you'll overcome and what problems you'll solve. Join us and work with the best. Be curious. Be RELEX – Apply today.
Being part of RELEX means being heard, feeling valued and knowing that you can be yourself because you belong. We believe in actions, not words, regarding diverse hiring and employment practices. We take DE&I seriously. We champion and benefit from global diversity. We're creating and evolving our culture to welcome everyone and value every idea.
Are you the one we're looking for? Apply today and become a part of our RELEX family!
Please note that we will fill this position as soon as we've found the right person, so we recommend that you act quickly. If you have questions, Ana Raposo (ana.raposo@relexsolutions.com) from our Talent Acquisition is happy to answer them via email.