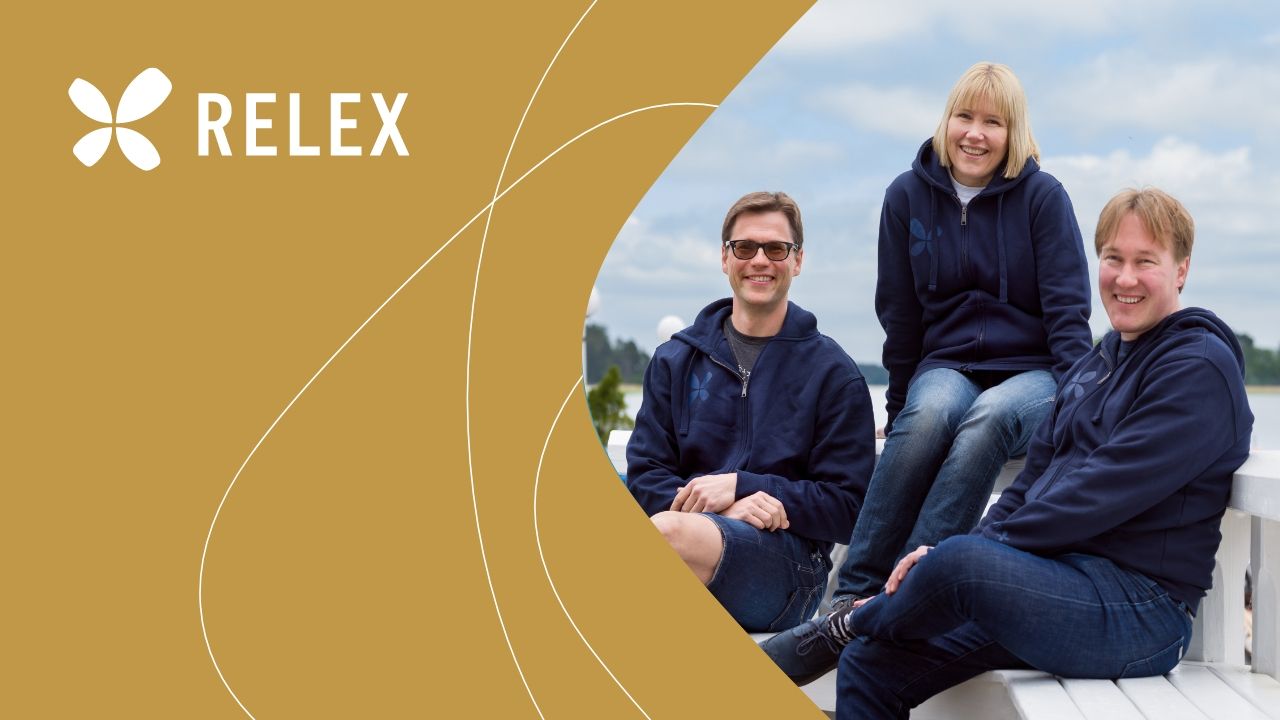 Job purpose: To implement RELEX's suite of systems and guide customers in their day-to-day use of RELEX solutions
Employment type: Permanent, full-time
Role Overview
The RELEX team in Southeast Asia is growing and is looking for a Supply Chain Consultant located in Thailand whose main responsibilities will be managing software implementation projects through all the phases of a project lifecycle in the field of retail supply chain management. As a Supply Chain Consultant, you will perform business analysis at a strategic, operational, and organizational level and be responsible for the design, development and implementation of the RELEX solutions. From time to time, you will also support the sales team's initiatives through solution positioning, benefit analysis, completion of RFIs and preparation of ROI cases.
This is an ideal role for an entrepreneurial-minded individual who wants to be part of building a success story and to play a key role in our future growth. You are self-motivated and willing to take on new challenges You will join an ambitious team of smart people; all committed to RELEX's success. RELEX, in turn, does its very best to take good care of its people.
As local Covid-19 pandemic regulations allow, travel will be required to visit customers on a regular basis or occasionally to meet with the RELEX teams in our other offices.
Key Responsibilities And Accountabilities
Managing and participating in consultancy, data analysis and software implementation projects. Tasks include:

Attending or leading process development workshops
Analysing data and KPI's
Presenting findings and results to customers (both to operative and to management level)
Responsible in the Functional Design Document for the backbone structure of it and for creating process maps and outlining the UI workflow designs
Configuring RELEX tools according to customer specifications
Educating and training customers to use RELEX tools
Providing user support for customers
Responsible for KPI tracking, ensuring the business case is met and the adoption of the system is appropriate

Participating and supporting sales process as a product / supply chain specialist
Attending suitable industry or RELEX events if needed
Attending training and developing relevant knowledge and skills
Helping in other general sales and admin tasks if required
Key Requirements
Minimum 5 years' experience in supply chain management in a consultancy role
Additional experience in a supply chain operational role preferred
Experience with a grocery / CPG / FMCG retailer or supplier
Strong analytical and problem-solving skills
Ability to understand Supply Chain Management systems from both business and IT perspectives
Capability to interact confidently with customer stakeholders and advice based on industry best practices
Native Thai speaking and English language fluency required ; as RELEX is an international company and English is the internal work language, our interviews will be conducted in English.
What We Consider a Strong Plus
Qualified to degree level (BSc/MSc) in science, technology, engineering, or mathematics subject OR around 10 years of working in the retail industry
Entrepreneurial attitude with interest towards growing the business
Any other Asian languages at a high level of competency
What We Offer You In Return

Challenging projects in an international working environment
A fun, ambitious, and committed team of smart people to work with
A front-row seat in a rapidly growing and international software company
A respectful and professional, yet easy-going atmosphere where individual thinking is encouraged
Flexible work hours
A position where you can help retailers fight against food waste with the latest technology