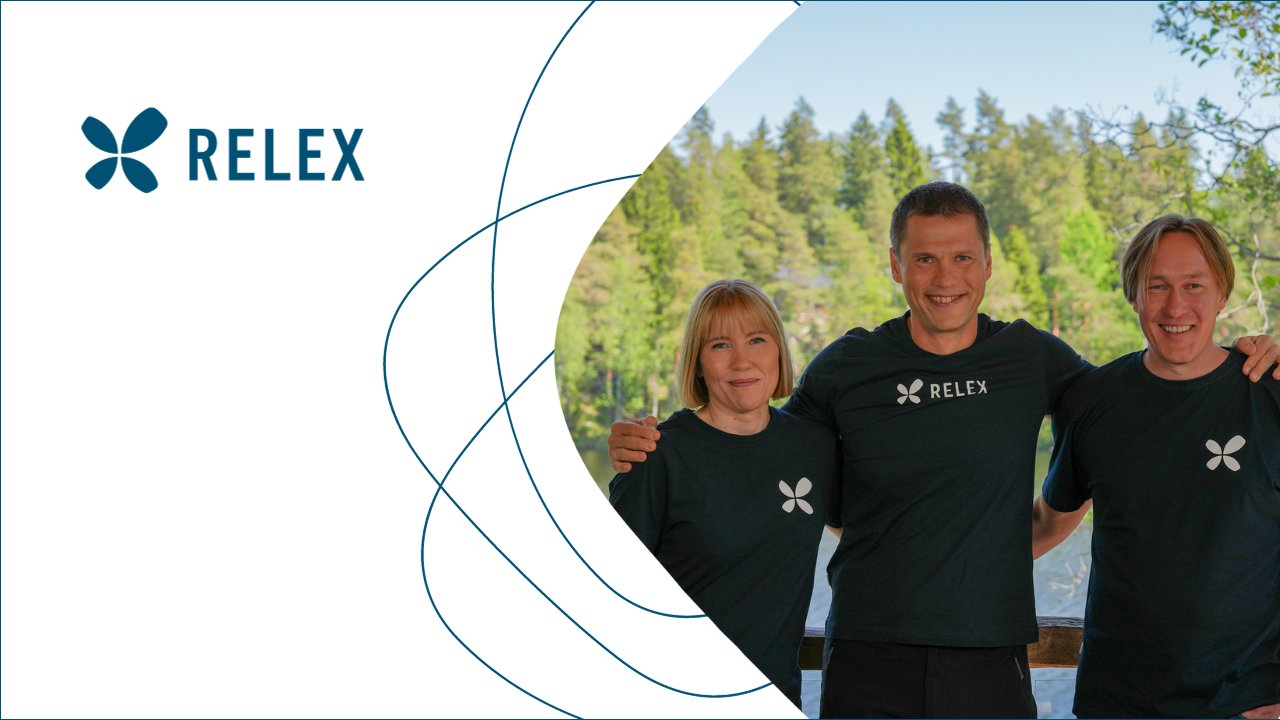 We are now looking for a full-time Supply Chain Consultant to join our RELEX family in Atlanta. You'll join the operations team of 100+ people, who will help you succeed in your new role. You will design, configure, and deliver RELEX products to best fit customers' needs. You will also contribute to development of new product areas and implementation best practices with standard travel between 30% – 50%. Must be located in the metro-Atlanta area.
Our Customer Operations team partner with customers and support their diverse needs. Throughout the sales experience, they develop and deliver projects, optimise how our solution is used and ultimately keep our customers happy and help them achieve their goals. Their relationship -building skills and retail/supply chain knowledge are second to none. A dynamic team, they embrace change and love being part of our exciting tech atmosphere. In return for their skills, we feed their purpose, offer flexibility for their schedules and promise career progression (if that's what they want). They enjoy genuine work-life balance and we encourage growth within and across teams.
Join us as a Supply Chain Consultant, and this is some of what you'll be doing:
The RELEX software platform utilizes a front-end configuration process to build a unique solution for every customer. Supply Chain Consultants are expected to master that configuration to solve all customer challenges and equip them with the most optimized system possible. This is a heavily customer-facing role.
Project work:
Steer and manage different aspects of retail and supply chain planning implementation projects in the fields of demand forecasting, replenishment, and process development
Gather business requirements from customers and create process documentation
Conduct detailed data analysis to uncover strengths and deficiencies in customer processes to guide optimal solution builds
Build and test configurations to support customer workflows and support the customer through User Acceptance Testing
Train the customer to become proficient and self-sustaining in their customized software solution
Test and validate key performance metrics like forecast accuracy, inventory projections, cost reductions, etc.
Perform business insight and problem-solving activities at the strategic, operational, and organizational level
Internal work:
Challenge and develop implementation and solution best practice for different industries (i.e. Grocery, DIY, Home Goods, CPG, etc.)
Work with the team to expand industry and product knowledge as both a trainer and participant
Interact with our global teams to assist international projects and share practices between regions
We're looking for:
2 to 4 years of work experience in supply chain planning, demand and inventory planning, software implementation or other relevant area in retail / supply chain / consulting industry OR a degree in Supply Chain Management, engineering, math, computer science, or software systems.
Must have substantial experience working in the Consumer Package Goods (CPG) or manufacturing industry.
Experience in a minimum of three of the following areas:

Supply Chain Management (SCM)
Inventory management
Demand forecasting
Logistics
Retail planning & optimization
Business Data analytics
Experience building and tracking Key Performance Indicators (KPI's)

Ability to travel up to 50%
Nice to have some experience in the following areas:

Technical / coding ability
SQL

Must live in or be willing to relocate to the metro Atlanta area
What we consider as an advantage:
Excellent analytical and problem-solving skills
Previous consulting experience
Experience in inventory management, demand planning, replenishment, and/or allocation
Capability to interact confidently with customer stakeholders from end users to C-level
Ability to understand Supply Chain Management and other retail planning systems from business and IT perspectives
Entrepreneurial attitude with an interest in growing the business
Strong work ethic, ability to learn on the fly, autonomy in delivering tasks, and self-starter approach to taking on new challenges and expanding your horizons.
Familiarity with large sets of data and the ability to parse through to find key information
Our US Office:
RELEXians can be found around the world, and while we have team members working in 30 states, here, our main office is in Atlanta, Georgia. With a new, inviting and cool office space in Colony Square, when you're not travelling to customers or working from home, you can explore all there is to do in the area or bring along your pet for a change of scenery. Your future colleagues champion our world-class product and value our approach to flexibility and work-life balance. Our transparent culture is second to none, so don't be surprised at our impressive development and progression opportunities!
Across RELEX, our people are supported and rewarded. In the US, we go even further. As well as:
Competitive compensation
The choice to work wherever and however you are most productive
15 days of paid time off, 12 paid sick days, and 13 company holidays
We also offer up to 2 paid volunteer and charity days a year, a generous $500 work-from-home stipend and maternity and paternity leave that covers 12 weeks at full pay (after that, you can take time off unpaid or use your vacation days – it's up to you). And of course we offer all standard health benefits with various plans to choose from. But that's not all.
We're always ready to welcome new RELEXians to our team because your enthusiasm and expertise allow us to keep innovating and creating the future of planning for retail and consumer brands. If you're ready to be part of our growth, apply now.
About RELEX:
RELEX Solutions create cutting-edge supply chain and retail planning software. Within our platforms, we have the power and potential to increase adaptability, efficiency and sustainability in the consumer goods and retail value chain. Our impact is tangible; from sustainability and eliminating waste to delighting customers and delivering great tailored tech solutions, we're curious and passionate challenge-seekers creating the future of retail today.
RELEX is trusted by leading brands including AutoZone, Sprouts, PetSmart, and Party City, and has offices across North America, Europe, and the Asia Pacific region.
Being part of RELEX means being heard, feeling valued and knowing that you can be yourself because you belong. We believe in actions, not words, regarding diverse hiring and employment practices. We take DE&I seriously. We champion and benefit from global diversity. We're creating and evolving our culture to welcome everyone and value every idea.
RELEX Solutions is an equal opportunity employer. We celebrate diversity and are committed to creating an inclusive environment for all employees.