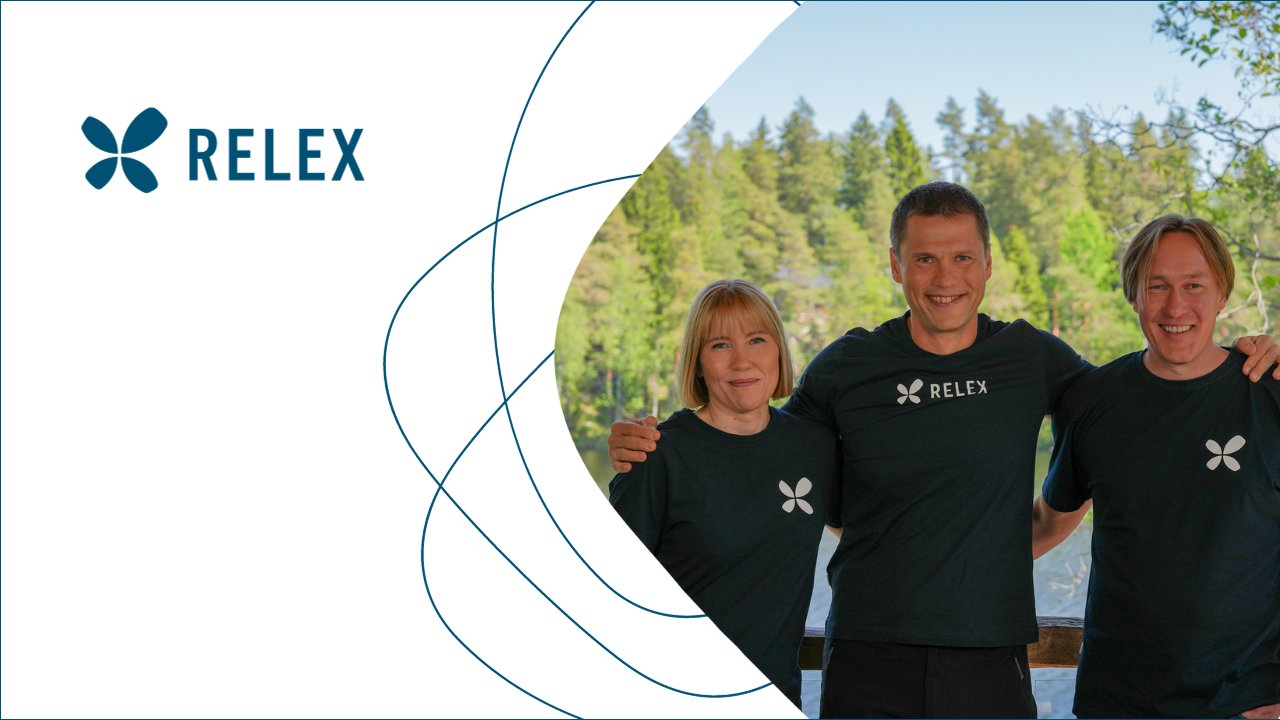 We're RELEX, and our market-leading supply chain and retail planning platform combines revolutionary technology with the passion of our people to positively impact our customers, consumer brands and the world. We believe that technology should have a purpose, and ours helps reduce waste and CO2, champion sustainability and maximise customer satisfaction while minimising operative costs. Whatever drives you, you'll find it here. You can be the change at RELEX.
Are you a tech enthusiast with a passion for making a real-world impact? At RELEX, we blend cutting-edge technology with the dedication of our people to drive positive change in supply chain and retail planning. Our mission is clear: reduce waste, champion sustainability, and enhance customer satisfaction, all while minimizing operational costs.
Why RELEX?
Our Customer Operations team plays a pivotal role in realizing our mission. They are the backbone of our customer relationships, ensuring satisfaction and success. If you're technically skilled but not keen on heavy software development, we have the perfect opportunity for you.
What You'll Do:
As a Technical Service Consultant, your role is vital in planning and executing development work, contributing to customer satisfaction. Key responsibilities include:
Managing technical workstreams
Building integrations between RELEX and customer backend systems
Investigating technical issues for customers
Handling escalations from the 1st line support team (24/7)
Improving service phase work within and across teams
What You need to be successful in this role:
Bachelor's/Master's degree or experience in Software Engineering, Information Systems Engineering, Computer Engineering, or Computing Science
Fluent communication skills in English
Programming experience (Java, Ruby are ideal) and a developer's mindset
Understanding of Support services and basic knowledge of databases
What we consider as advantages:
Experience in retail, supply chain management, and enterprise software
Knowledge of other coding languages
Ambition to grow as an individual and professional
Basics of Linux and Unix
Knowledge of Git
Why Relex?
RELEXians can be found around the world, but here we're based in Helsinki. We're passionate about using our technology to improve sustainability and change the world. Our office provides
a great space for you to socialise, exercise and even take time out in our relaxing areas. We make sure our unique approach to flexibility and work-life balance comes across loud and clear; we're conveniently located, there's plenty of public transport and you can even bring your pet to the office!
Across RELEX, our people are supported and rewarded. In Finland, we go even further. As well as:
Flexible and hybrid working
Extensive physical and wellbeing support
Up to 8 weeks of annual leave per year
We also offer a range of benefits to support you, your family and your life situation. We value your work-life balance and provide flexible hours with RELEX specific parental leave agreements.
As we're a diverse team of smart, motivated and fun people, we also have an office gym, host monthly sports and culture events (think kayaking, brewing club and more), offer a mobile phone package and bike leasing.
Are you the one we're looking for?
We're on a journey with our pioneering technology and exciting growth, which is why we celebrate diversity and are committed to creating an inclusive environment for everyone. We can't wait to see what challenges you'll overcome and what problems you'll solve. Join us and work with the best. Be curious. Be RELEX – apply today.
Application Deadline: November 30th, 2023
Our Hiring Process:
1-hour technical interview with members of your future team.
1-hour cultural ad interview with your future team lead and another team lead.
Ready to make an offer!
Join us on our journey: Be curious. Be RELEX. Apply today!
If you have any questions about this position, Rebekka from our recruitment team will be happy to answer them (rebekka.gotter(at)relexsolutions.com).