9.4 pp
Improved availability
16%
Reduced number of stockout days
36.6%
Reduced estimated number of lost sales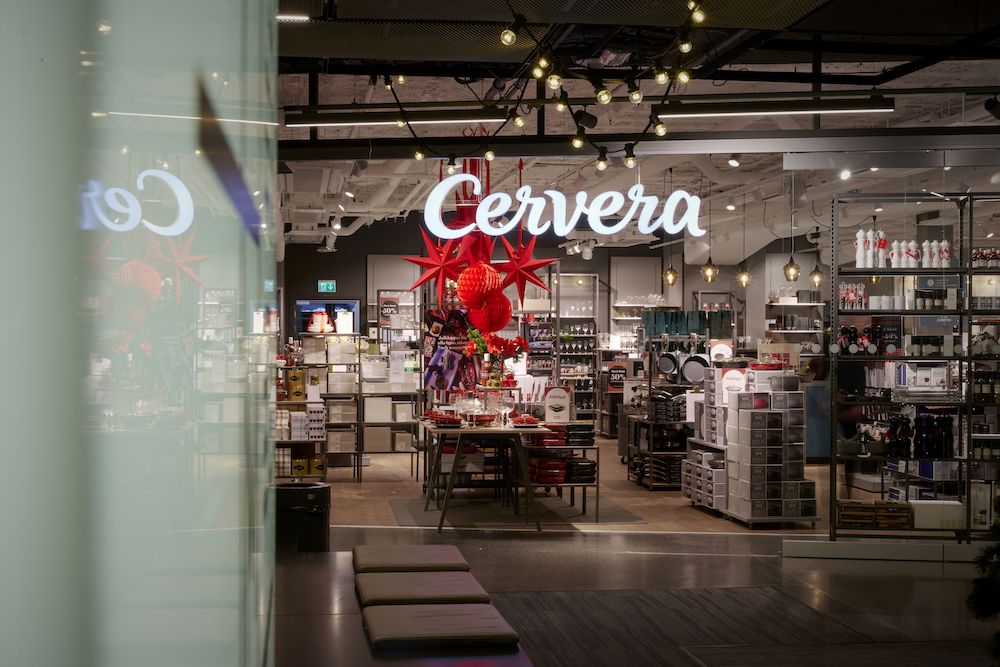 Cervera, Sweden's leading player in quality kitchenware, houseware, and gifts, has secured high availability for their e-commerce sales through their partnership with RELEX Solutions, provider of unified supply chain and retail planning solutions. Since 2017, RELEX has provided forecasting and replenishment solutions for Cervera's 70 stores, online channel, and distribution center.
By implementing virtual ringfencing, Cervera can now reserve selected inventory for its online sales based on RELEX forecast calculations. Using this functionality, the company has achieved the following results (from products that represent 90% of their online sales):
Improved availability by 9.4 pp
Reduced number of stockout days by 16%
Reduced estimated number of lost sales by 36.6%
Before the RELEX implementation, Cervera faced difficulties managing data previously spread across multiple locations in their system. Cervera turned to RELEX, their current forecasting and replenishment partner, to reap the collective benefits of moving all functionality into one unified solution.
"We also save valuable time having all our data in one place. RELEX gave us a transparent solution where the calculations are easy to understand and balancing omnichannel assortment is much simpler."
"We're glad we can continue to support Cervera's growth, both online and in stores," says Stefano Scandelli, Senior VP Sales EMEA & APAC at RELEX Solutions. "Balancing stock between stores and e-commerce is a common challenge among retailers. RELEX virtual ringfencing can easily overcome this challenge and mitigate the risk for both stockouts in online channels and overstock in stores."