Retailer and Unified Retail Planning specialist aim to optimize and automate hypermarket's forecasting and replenishment for warehouses and stores
'real' is one of the leading food retailers in Germany which provides 80,000 items within its assortment consisting of fresh produce, a core range of ambient food products, personal care items, electronics and sports articles. The company also operates an online channel. It was founded in 1992 when 16 individual companies merged to form 'real', a hypermarket chain, that today has an annual turnover of €7.3bn and 34,000 employees.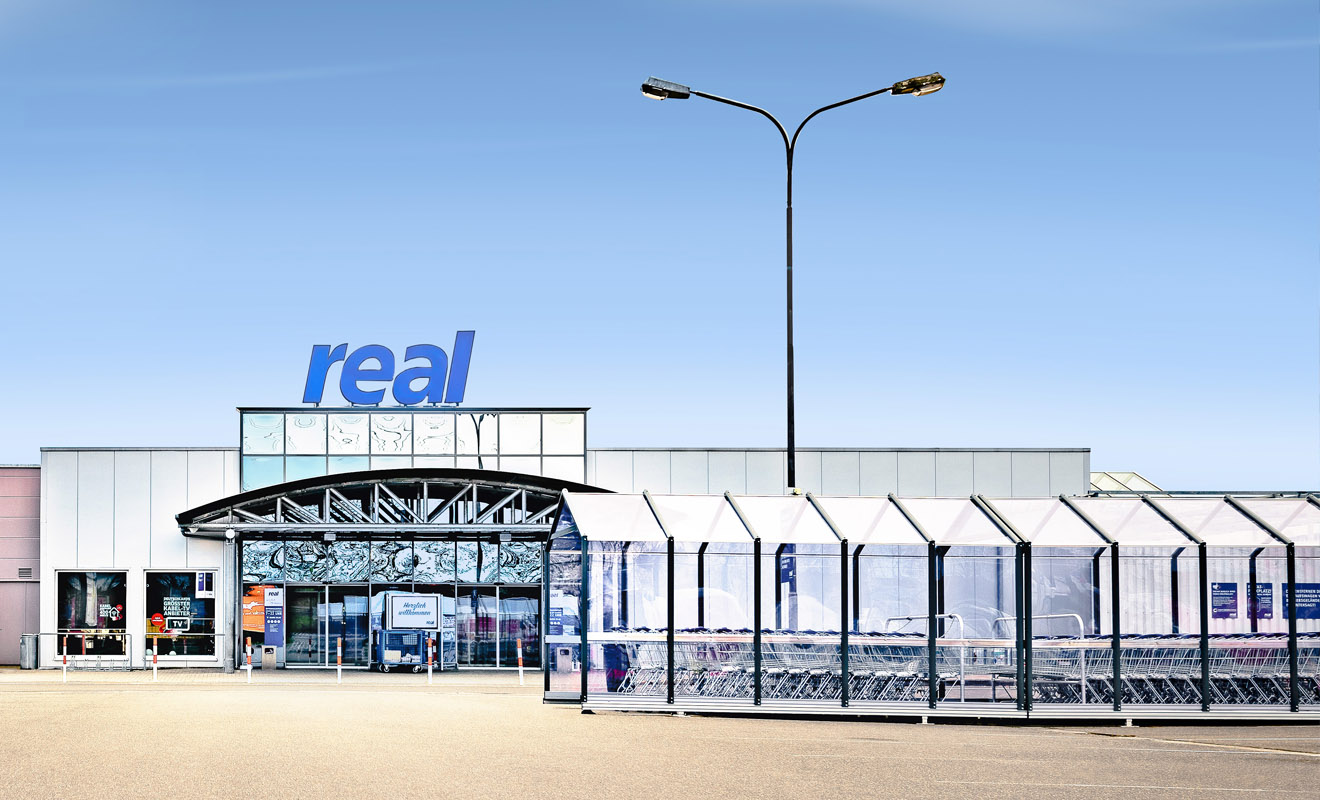 The retailer's previous forecasting tool was used to replenish standard articles automatically but did so for all 282 stores and 8 warehouses separately; it didn't offer integrated forecasting and replenishment for warehouses and stores within the same system.
'real' chose RELEX for the performance and flexibility of its software. RELEX software can be adapted to a business's changing needs, particularly through using RELEX's process automation tool – the Business Rules Engine. The tool is used to automate individual business processes by using filters within the software and it can do so without having to involve IT support from RELEX or the customer's own IT department. Adapting specific aspects of the system is therefore far more efficient and simple.
We can easily and independently adapt the system to meet our changing needs.
"RELEX offers an automated system for integrated forecasting and ordering for our stores and warehouses," explains Wolfram Jütz, Head of the SCM department at 'real'. "The flexibility of the system enables us to standardize our planning and replenishment processes and, where necessary, to model them individually. Moreover, we can easily and independently adapt the system to meet our changing needs."
With its new retail planning tool, 'real' aims to further optimize replenishment of standard and promotional items to better meet demand. 'real' is also looking to improve forecast accuracy and optimize order quantities of promotional products. Its goal is to reduce spoilage and to optimize inventory planning in general.
"We're honoured to count such a well-known and broad-based company as 'real' among our customers," says Timo Ala-Risku, head of the Germany, Austria and Switzerland region at RELEX. "To have another leading retailer embark directly on a project with us represents a real vote of confidence. We are looking forward to working closely with 'real' to optimize its flow of goods, as well as further improving its customers' shopping experience."
About real
real is a distribution chain of METRO AG, one of the most important retailing companies internationally. With a comprehensive range of food and non-food articles, high-quality fresh produce and attractive prices, real is one of the leading hypermarket operators in Germany. The goal of the company is to offer customers the best shopping experience.
real operates 282 stores in Germany, including a market hall in Krefeld, an online shop and, in some areas of Germany, an online shop for foods which features a click-and-collect and delivery service. The sales area of real's hypermarkets measures between 5,000 and 15,000 m2 and offers all products of everyday use at a one-stop-shopping facility.
More information: www.real.de