Last summer, we shared the actions we took to take care of RELEXians' wellbeing in a strange, new situation. During the spring and summer, we developed new ways to bring joy and belongingness to people's lives. We arranged online events globally and locally, organized weekly quizzes and challenges, and brought people together remotely to exercise or discuss topics important to them.
After the summer, we recognized a need to connect with colleagues even more, and thus ended up making "networking" our theme of the fall. We created an opportunity for people to book a coffee break with a colleague they perhaps had never even talked to before. People who joined in were mixed and matched together to have virtual coffee breaks with their colleagues from our multiple different offices. Many of us feel that one of the best things at RELEX is our colleagues, so we wanted to help people make new connections and friendships inside the company despite the obvious challenges at the moment.
We also recognized a challenge with being a fast-growing company: it's hard to keep up with all the changing teams and what they are all responsible for. To tackle that challenge, we started introducing our incredible teams one by one, giving them a chance to explain what they do, what their team is like, how we can recognize them, and share fun stories they have as a team. Team pictures brought out people's artistic sides, as we can't all gather together in the same space to take photos, we got to enjoy people's exceptional photoshop skills and creativity.
Halloween gave us an opportunity to host another fun event. We put together a virtual Halloween themed quiz and hosted two of them; one for our European colleagues and one for the US. Close to a hundred RELEXians joined in and competed in our fun quiz. We also gathered people to new discussion clubs hosted by some of our leaders – SVP People Tiia leading the discussions on traveling and CEO Mikko sharing his views on healthy living.
The end of the year brought people together again, as at the beginning of December our Fun Crew kicked off a Holiday countdown calendar. They gave everyone a space to share their fun decorations, outfits, favorite Holiday movies, and much more. We also put together a holiday greeting video, where RELEXians from all over the world sent their greetings to each other.
As 2021 kicks off, we are staying optimistic for the future. We have a collection of fun online events we are excited to continue and introduce to even more people, and we will keep coming up with fresh, new ones.
---
Written by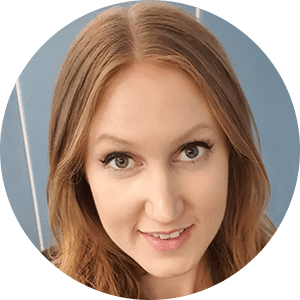 Matleena Boral, Office Assistant
Matleena works in RELEX's People team. Her tasks vary from office upkeep at the Helsinki office to employee-related business and cultural events. Her favorite part about remote work is pajama pants.