Join our mission to
Develop software that helps retailers and consumer brands

optimize their businesses
See open positions
A global community
We're a bunch of passionate planning experts, software developers, data analysts, consultants, problem solvers, and continuous improvers who share a common goal to develop the world's leading supply chain and retail planning platform. We're spread around Europe, North America, and Asia-Pacific, serving customers worldwide.
21
offices in 15 countries
---
What we're all about
Life at RELEX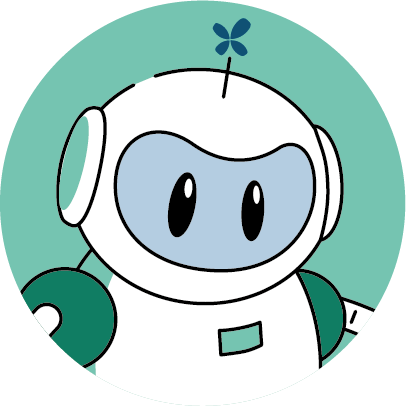 Tech Life at RELEX
We're a tech company by heart, so if you're a tech professional, get to know what we offer you.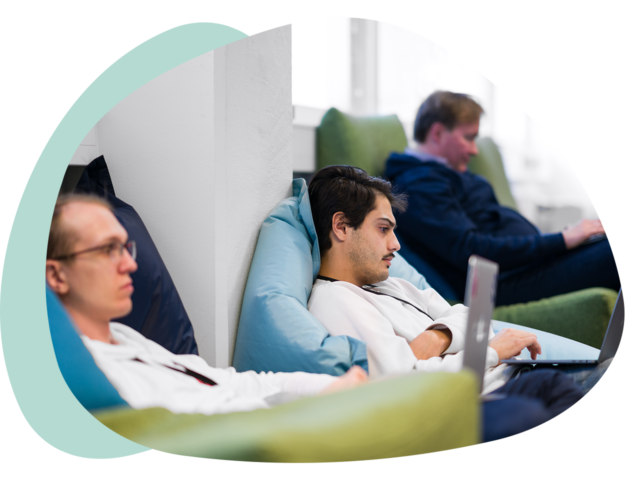 Flexibly solve complex real-world problems
RELEX is a forerunner in supply chain and retail planning, which means you'll constantly face new – and exciting – challenges. We give you the freedom and flexibility to solve them and trust you with the rest. Meanwhile, all RELEXians, from your team lead to your colleagues across the company, will have your back.
Join a community that thrives together
RELEX prioritizes your personal development to ensure you get to do what you're best at while allowing you to be yourself every day. We respect expertise over authorities and foster an open and collaborative culture where everyone's opinions are valued.
---
Hear it from RELEXians
What our people think about us
"RELEX has a great working environment! All employees care deeply about the core values that have been set, and everyone's input is respected and taken into careful consideration. This is a wonderful company to work at and grow your career. I am so glad I am part of RELEX!"

Abha Chandak Quality Assurance Consultant
"I enjoy the level of autonomy within the daily work as well as the mastery that is expected and that we are allowed to gain. Every day brings something new to learn. RELEX is a great workplace to learn about retail, supply chain, and space management – after which a grocery store will never look the same again."

Timo Idänheimo Senior Development Manager
"At RELEX, I appreciate the "hands-on" mentality with which we all approach projects. As colleagues, we have very open and friendly relationships with one another, so working together is always great fun. RELEX places a lot of trust in us, and communication is open and transparent."

Lisa Wittmann Head of Delivery, South East Asia
Our values are the backbone of our culture
Our value-driven culture defines how we work with each other and our customers to reach ambitious achievements. Above all, we always remember not to be too serious while we work together to tackle new and exciting tasks.
The customer is a friend
We have close and honest relationships with our customers. We're working for the same goal, and our customers' success is a shared victory.
The colleague is a friend
Our smart colleagues are always there for help and support when needed. We don't foster internal competition – instead, we share the triumphs (and failures) together.
Life is supposed to be fun
We're serious about what we do, but we don't take ourselves too seriously. We're constantly facing exceptional new challenges that put our skills to the test, and we have fun while solving them.
Put an end to stupid things
As a high growth company, we are constantly adjusting our ways of working to adapt to an ever-changing environment. We're allowed to test out new ideas, keeping those that we find add value and putting aside those that don't.
We provide measurable value
We're highly driven to deliver the best solutions to our customers. Our work has a positive, direct, and measurable impact on our clients' businesses, increasing sales and efficiency while decreasing food waste and CO2 emissions.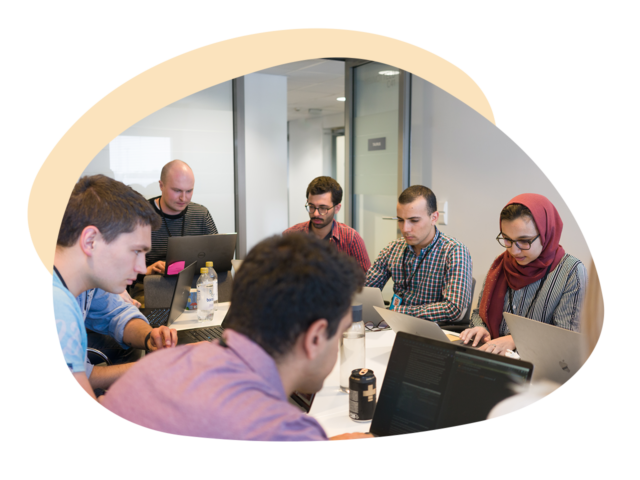 How to get hired
Get to know what we are looking for in your approach to work, how your application can stand out, and how to best prepare for our interviews.
Open positions
We're always looking for smart new colleagues. Send us an application and let's talk more.

RELEX Solutions is an equal opportunity employer. We celebrate diversity and are committed to creating an inclusive environment for all employees.
---
Careers blog
Stories about our people
Familiarize yourself with the RELEX way of thinking through our career stories and blog posts on technology, culture, and more.
#lifeatrelex
What's happening behind the scenes?