For media
Looking for our latest releases, news, media contact information, publications from our industry? You've landed on the right page; you will also find a link to our material bank for image and logo downloads.
Latest News
Check out our library of news articles.
---
Media Downloads
Download RELEX logos and imagery to use in media publications.
---
Contacts
Get in touch with us for any media enquiries.
Company General & DACH & UK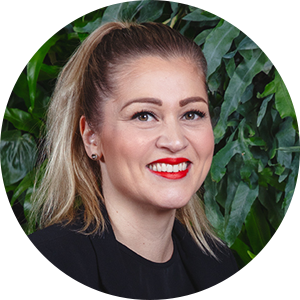 Petra Ranta
Company General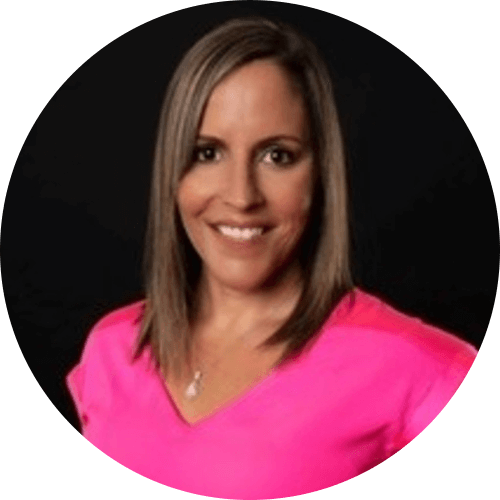 Jolene Peixoto
VP Communications
Company General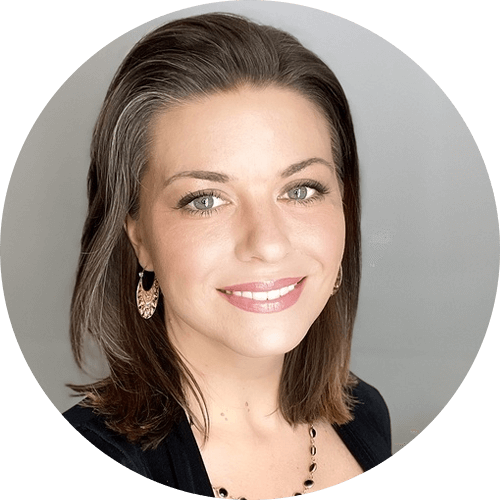 Savannah Yawn
PR & Content Marketing Manager
---
RELEX Biographies
Key people at RELEX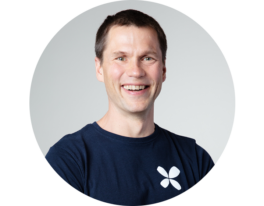 "RELEX Group CEO Mikko Kärkkäinen was the driving force behind the company's inception in 2005. He met his co-founders Johanna and Michael at Helsinki University of Technology, where he earned a Masters, then a PhD in supply chain management.

His early research was on warehouse processes and logistics for e-commerce, but later work focused on the application of technology to supply chain improvement. Today, Mikko continues to make valuable contributions to the supply chain conversation from the private sector, having authored over thirty papers and presentations on logistics and supply chain issues.

As Group CEO, Mikko is now responsible for overseeing the company's day-to day operations. He takes an active role in client relationships as well, and has led more than 30 projects to help RELEX customers drive significant improvements in their forecasting and replenishment processes. In addition to earning multiple prestigious awards, Mikko was most recently named one of The Top 50 SaaS CEOs of 2022 by The Software Report (TSR).

Mikko is fluent in English and Swedish, in addition to Finnish. He relaxes by playing sports, and is especially keen on cycling and running. His most time-consuming "hobby" is spending time with his family."

Mikko Kärkkäinen Co-founder & Group Chief Executive Officer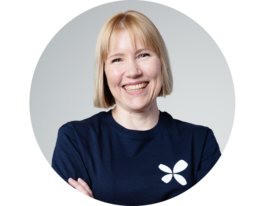 "Johanna Småros, PhD is RELEX's Chief Marketing Officer and, along with Mikko and Michael, one of its three co-founders. She also serves on the company's board.

As a researcher, Johanna conducted ground-breaking work in collaborative planning and forecasting between retailers and suppliers, sharing and utilization of point of sale (POS) data in supply chains and automatic store ordering. Her work has driven RELEX's development since the beginning, and in fact, she coded the first seed of the simulation that evolved into the forecasting and replenishment software herself. An advocate for technology innovation that pragmatically solves retail challenges, Johanna remains actively involved in RELEX's research and development.

Her first focus within RELEX was in sales at the Helsinki headquarters. She later spearheaded the company's international expansion and, under her leadership, RELEX saw rapid expansion into the Scandinavian market. She established the Swedish office in 2011, followed soon by the Norwegian and Danish offices. Johanna now serves as CMO out of the Helsinki headquarters, overseeing the company's strategic positioning and central pre-sales team. She was awarded the Young Scientist Entrepreneur Award in 2014 and the Veuve Clicquot Business Woman Award in 2017.

Outside of work, Johanna leads an active lifestyle. In a past life, she taught kickboxing and even fought to competition standards. She's a fan of contemporary dance and of Swedish and Finnish hip-hop."

Johanna Småros Co-founder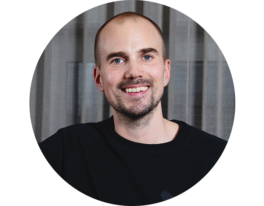 "Svante Göthe holds an M.Sc. (tech) in Industrial Engineering and Management. He has over 12 years of experience working with numerous retailers to optimise their supply chains. As Head of Sustainability for RELEX Solutions, his primary focus is finding new ways to increase their positive environmental impacts and drive sustainable business practices now and in the future."

Svante Göthe Head of Sustainability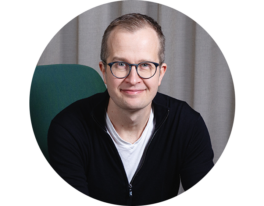 "Tommi Vilkamo is responsible for data & AI at RELEX. He leads RELEX Labs–the centralized R&D department that consists of data scientists, machine learning engineers, and data analysts. Their joint mission is to make RELEX products work intelligently for our customers.

Tommi has over 20 years of experience in applying data, analytics and, increasingly, AI in business. He has worked in a wide range of roles at Microsoft, Nokia, Fellowmind, a management consultancy company, and at Noona Healthcare, a digital cancer-care startup. He knows his way around data science, appreciates engineering excellence, and loves working around smart people. Tommi holds a Master of Science in Industrial Engineering and Management from the Helsinki University of Technology, and graduated with honors. He lives in Finland together with his wife, kids, and dog, Ziggy Stardust."

Tommi Vilkamo Director, RELEX Labs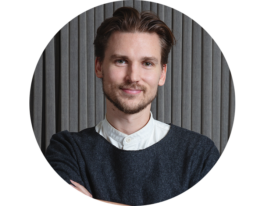 "Aki Elovehmas is leading research into forecasting and supply chain at RELEX. He and the team are focused on perfecting the consumer goods value chain by inventing new solutions for RELEX products. During his 7+ years time at RELEX, Aki has gained wide experience of topics such as forecasting, inventory control, markdown, delivery flow and space optimization. Aki holds a Master of Science in Automation and Systems Technology. In addition to consumer goods value chain optimization, Aki enjoys making music and swimming in cold water."

Aki Elovehmas Lead Data Scientist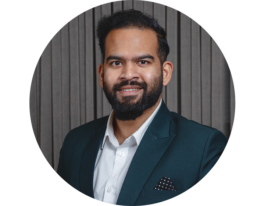 "Emmanuel Raj is a Lead Machine Learning Engineer and team lead responsible for the AI Platform and MLOps at RELEX. He leads a team of Machine Learning Engineers on a mission to build a world-class production-grade AI platform that enables intelligent solutions for our customers. Emmanuel has a decade of experience in cutting-edge engineering solutions using AI and Machine Learning across multi-domains such as Healthcare, Manufacturing, Finance, Retail, e-commerce, and aviation.

Emmanuel is passionate about teaching new technologies, and he believes the best way to learn is to teach. Emmanuel is the best-selling author of the book "Engineering MLOps"—the book covers industry best practice cases and hands-on implementation to rapidly build, test, and manage production-ready machine learning systems at scale. He is also a researcher at Arcada University of Applied Sciences in Finland. He has published a handful of impactful research papers in leading AI journals on Engineering ML systems, Edge AI, Blockchain, and MLOps. Other passions include democratizing AI and bringing state-of-the-art research to the industry."

Emmanuel Raj Lead Machine Learning Engineer
---
Get in touch with us
If you would like more information or photos for use in Media, please fill out the form and one of our experts will be in touch to discuss your needs.