S&OP software
Keep sales and operations planning in sync
RELEX S&OP software (sales and operations planning software) closes the gap between planning and execution. Align your capacity, resources, and inventory with your sales plan. Manage seasons, promotions, and range changes, all while proactively resolving exceptions before they impact your business.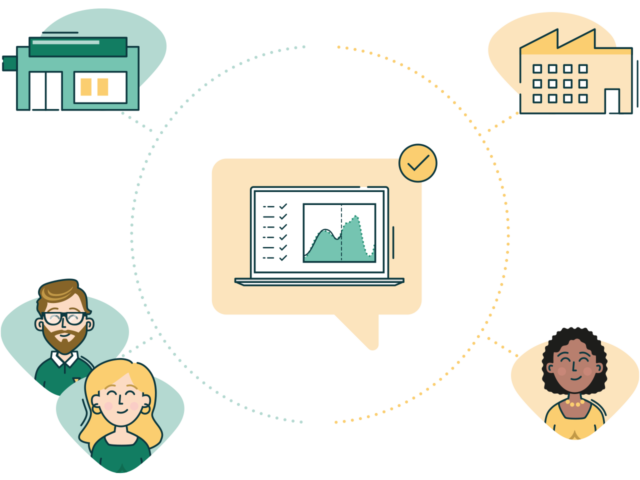 Benefits
Integrate planning and execution
to keep your sales and operations in sync
Implement effective S&OP and S&OE based on digital twin modeling that shows the impact of sales plans, business decisions, and external disruptions across your operations.
Drive cross-functional alignment
View the impact of your business decisions—from promotions to assortment changes—on all departments to keep merchandising, supply chain, and operations continuously aligned.
Make informed, profitable decisions
Use scenario planning to test the impact of potential business decisions and outcomes, whether on future sales or on future needs for inventory, resources, and capacity throughout your operations and end-to-end supply chain.
Optimize supply to meet sales projections
Automatically optimize supply through visibility into future demand and inventory requirements across your end-to-end supply chain while leveraging RELEX AI capabilities for autonomous issue resolution.
Manage capacity and mitigate bottlenecks
Automatically rebalance your goods flow to ease capacity bottlenecks, better utilize capacity, and ensure effective use of resources without risking stock-outs or waste.
Match resourcing to predicted workload
Accurately predict future workload requirements across your operations to optimize staffing and ensure your teams can handle tasks on time without excess costs or undue burden on personnel.
Proactively manage exceptions
Leverage digital twin modeling and AI to automatically and proactively identify demand, supply, capacity, and resource issues and to recommend next best actions, such as markdowns to clear out end-of-life stock.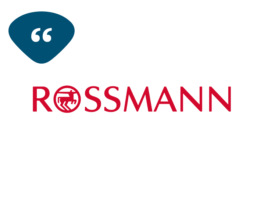 "With RELEX in place across the business, we were able to successfully navigate the coronavirus crisis, support individual stores, and meet our customers' needs with a high level of service during this unique time of shifting demand. "

Jürgen Mattulke, Director of Supply Chain Rossmann
Highlighted features
S&OE and S&OP software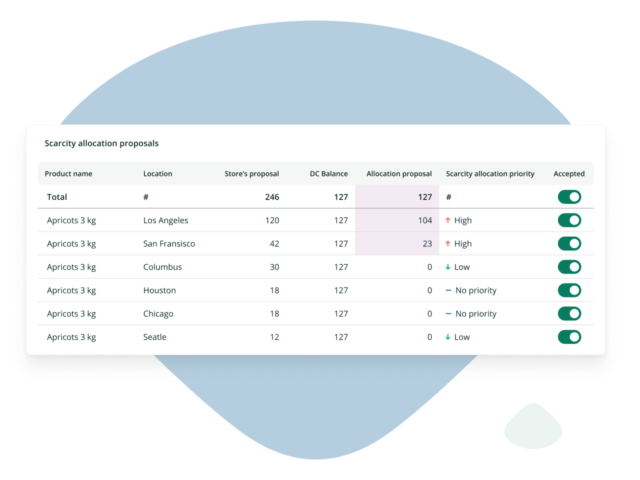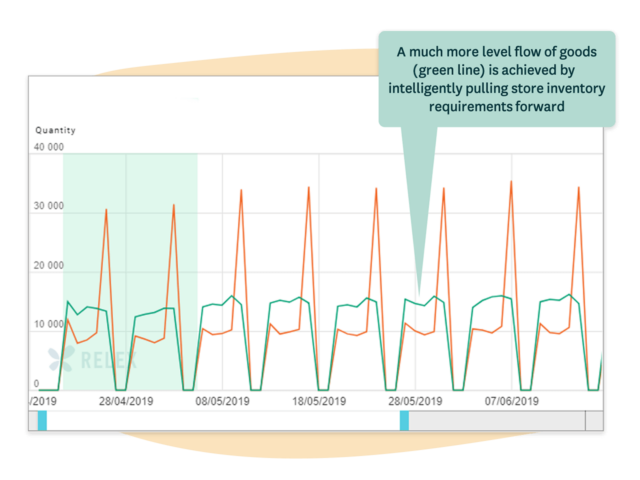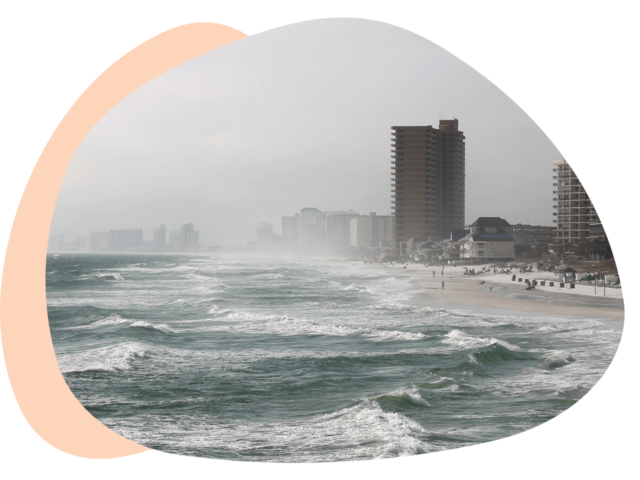 Automatically rebalance inventory
Resolve mismatches in demand and supply through automatic, optimized execution of scarcity allocations, pick-to-zero tactics, and force-outs.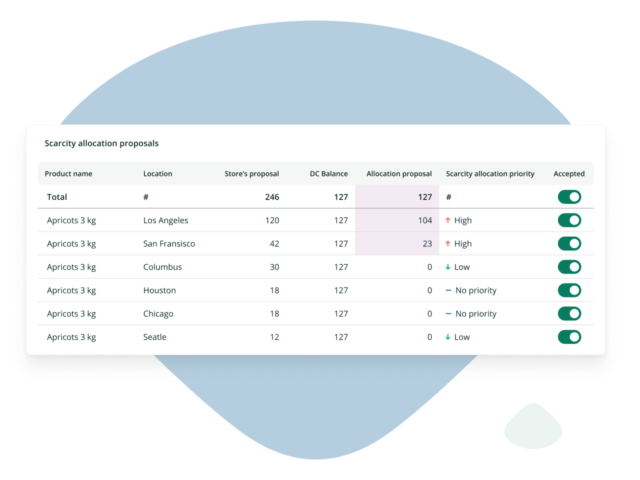 Attain better capacity utilization
Autonomously smooth the goods flow to reduce the risk of bottlenecks, improve throughput, and attain more efficient capacity utilization in DCs and stores.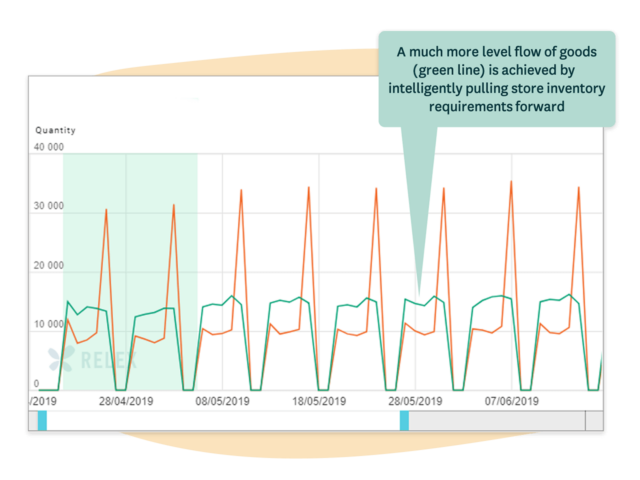 Keep your plans and execution in sync
Use digital twin modeling for visibility into current and future demand as well as inventory, capacity, and resource requirements, driving faster issue resolution.
Mitigate future risks
Quickly compare scenarios to identify the best plan of action for major events like seasons, extreme weather conditions, or supply shortages before they occur.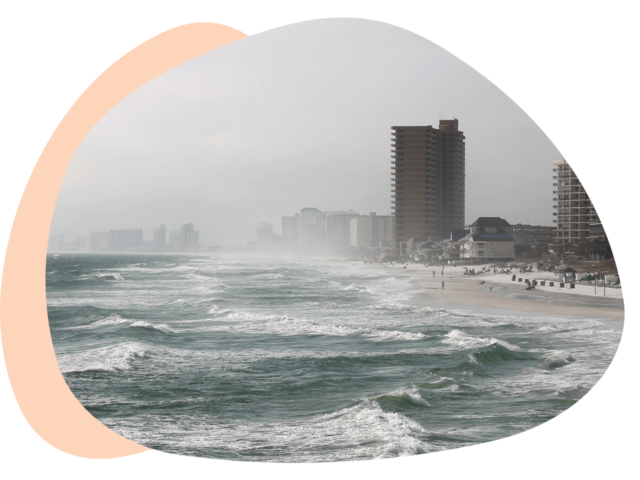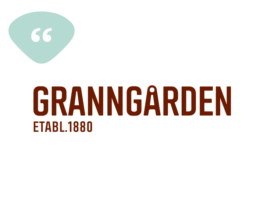 "Our store personnel now find the deliveries better planned and more manageable, which makes their daily work a lot easier. RELEX delivery flow smoothing has quickly proven its value without compromising our other objectives. "

Gina Hedqvist, Supply Chain Manager Granngården
Resources
Check out our library of industry insights.
Stay competitive with RELEX unified supply chain & retail planning platform
All our solutions are part of our unified supply chain & retail planning platform. Find out how our unified platform has helped hundreds of retailers and consumer goods companies break down silos and take their core planning processes to the next level.
Check out the platform