Better balanced
short-term inbound deliveries for stores
Smoothed out
delivery peaks
More predictable
store shelving and DC picking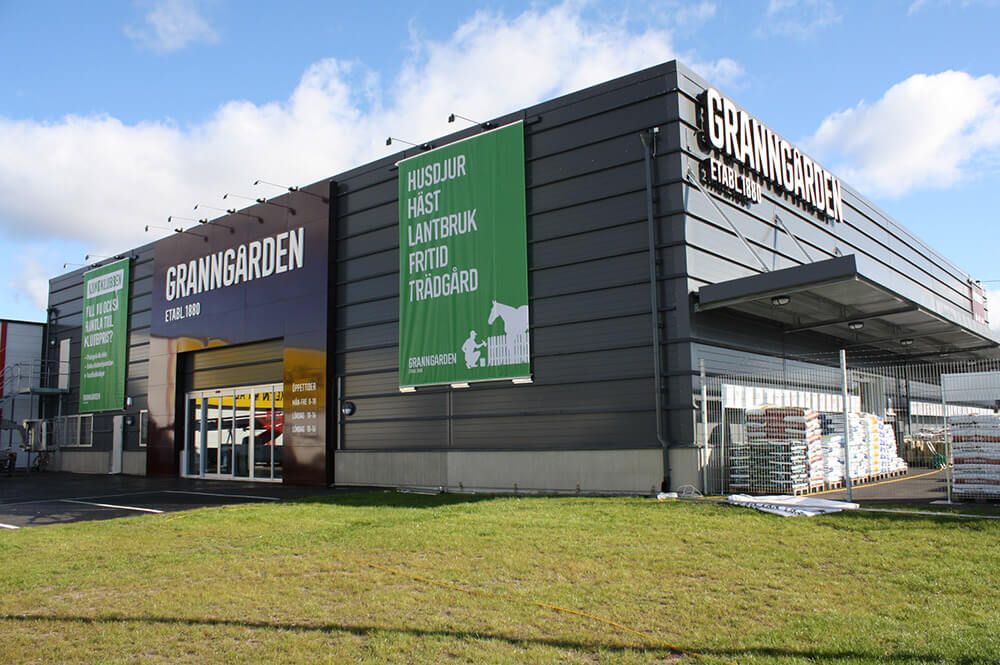 Granngården, one of Sweden's largest retailers of pet and gardening products, has driven significant improvements to their goods flow and overall capacity management processes through their partnership with RELEX Solutions, provider of unified retail planning solutions. Since 2014, RELEX has provided forecasting and replenishment solutions for Granngården's 110 stores and one distribution center, continuously improving it. In 2020, the company expanded the RELEX partnership to include RELEX's "delivery flow smoothing" capability.
For some time, Granngården faced a challenge common to retailers: large delivery peaks at the end of the week. These peaks stressed capacity in both stores and the distribution center around their highest sales periods, from DC picking to transportation to store receiving and shelving. In implementing RELEX's delivery flow smoothing, the retailer sought to smooth out deliveries throughout the week rather than concentrating them before those high-volume weekends.
Granngården turned to RELEX because of the strong relationship they have developed together and the trust they placed in the RELEX team to help them solve their challenges. The project was completed within a month, with a very smooth and quick implementation with very little effort by the customer.

RELEX's delivery flow smoothing now uses accurate order and delivery projections to pull deliveries for shelf-stable items forward to earlier in the week, leveling out the goods flow to open up DC and store capacity for their high-demand windows. By implementing delivery flow smoothing, Granngården have achieved significant benefits including:
Better balanced short-term inbound deliveries for stores and the outbound deliveries on DC level
Smoothed out delivery peaks: rather than making 70% of their deliveries immediately before the busy weekends, deliveries are now balanced throughout the week
More predictable, balanced store shelving and DC picking and less need for expensive overtime labor
Granngården now has more proactive visibility into capacity issues throughout their supply chain and can automatically smooth resource needs across the week, allowing store staff to focus on customer service on peak days. The stores with the largest capacity challenge were able to reduce weekend deliveries from 70% to only 48% while maintaining both availability and safety stock.
"With RELEX, we have been able to level out our delivery volumes and schedules. It's a huge step towards sending the majority of our deliveries at the beginning of the week, when we have lighter footfall and more time to replenish in stores," says Gina Hedqvist, Supply Chain Manager at Granngården. "Our store personnel now find the deliveries better planned and more manageable, which makes their daily work a lot easier. RELEX's delivery flow smoothing has quickly proven its value without compromising our other objectives."
"We have a long and strong relationship with Granngården, and it's great to be able to continue creating value and show more of RELEX's many capabilities," says Erik Kinch, Operations Director Scandinavia at RELEX Solutions. "This has been a textbook example of a project where everything was executed on time and in accordance with expectations and estimates. It's also pleasant to see the realized full effect of Delivery flow smoothing from day 1. We love that Granngården always has an eye on the next step to improve their business and customer experience, such as the upcoming space-aware replenishment functionality we are implementing together now. We look forward to continuing to find new ways to innovate and drive value together for years to come."