Workload forecasting
Leverage AI for accurate workload forecasting
When workforce management and supply chain planning teams work in silos, staff management can become inefficient and expensive. With RELEX, you can leverage AI-powered forecasting to gain visibility into common workload drivers, allowing you to more accurately plan for your future staffing needs.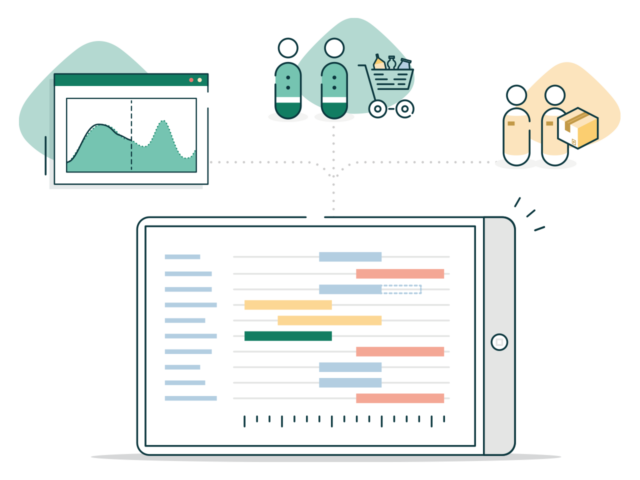 Benefits
Better capacity planning and business performance
with unified, AI-driven workload forecasting
Control workforce costs, drive efficiency, and improve labor planning across your organization.
Reduce personnel costs
Minimize overstaffing costs while ensuring the right amount of employees are scheduled in each location when they're needed—all by applying improved visibility from accurate workload forecasts toward your labor planning.
Improve customer service
Ensure you have enough staff working during your highest customer demand hours, giving your customers the service they deserve and your employees the balanced, predictable workload they need.
Bring automation into labor planning
Say no to manual, cumbersome, ineffective resource planning. Our AI-driven workload forecasting solution automatically considers a wide range of labor hour drivers, giving you an accurate picture of future resourcing needs.
Plan your short- and long-term resourcing
Identify under- and overstaffing well in advance with a solution that forecasts upcoming workload peaks and troughs. With both short- and long-term visibility, you can address staffing challenges with enough time to ensure efficient store and DC operations.
Watch the video to learn how RELEX
can help you accurately forecast your workload
"We have been very impressed with RELEX workload forecasts' accuracy – it is over 90% for both 4 weeks and 26 weeks planning horizons which enables us to plan our resources optimally for both short and long term. We have seen some major changes in our customer behavior, but RELEX has managed to foresee and react to the changes exceptionally well."

Timo Kauppila, CFO Suomalainen Kirjakauppa
Highlighted features
Workload forecasting software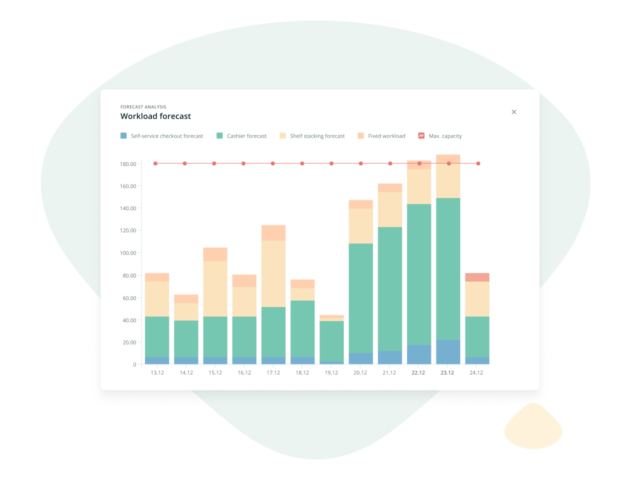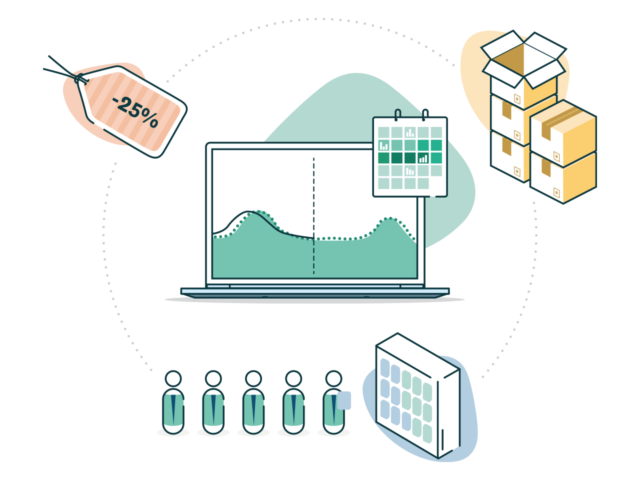 AI-powered forecasting
Backed by our powerful, AI-driven forecasting engine, RELEX workload forecasting solution takes both external and internal labor drivers into account to predict potential peaks and fluctuations throughout the week, day, and year.
Accurate workload forecasting
RELEX considers real workload drivers to accurately forecast workload for all your retail tasks—whether delivery forecasts to predict shelving work or sales and footfall numbers for customer service tasks—helping you plan shifts that match daily workload at each store.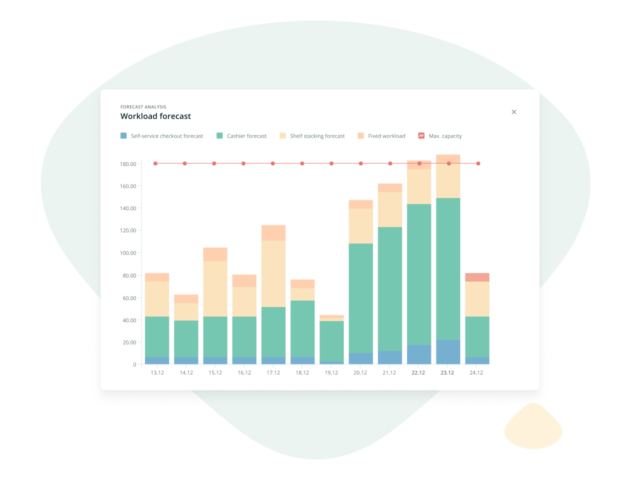 Unified planning across your organization
Not only can you see how changes to replenishment or assortment plans impact your workforce needs and costs—you can use that visibility to improve alignment and collaboration across your entire organization.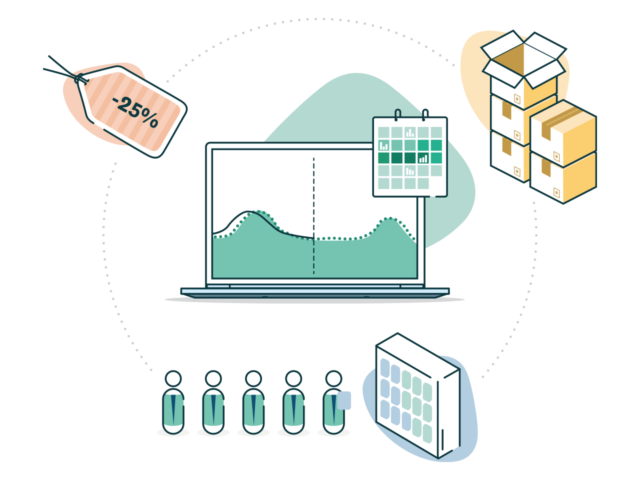 Resources
Check out our library of industry insights.
Stay competitive with RELEX unified supply chain & retail planning platform
All our solutions are part of our unified supply chain & retail planning platform. Find out how our unified platform has helped hundreds of retailers and consumer goods companies break down silos and take their core planning processes to the next level.
Check out the platform