Inventory planning solution
Take control of your inventory with RELEX's inventory planning software. Our solutions cut the time you spend on order placements, reduces inventory levels, and maintains 99+% availability.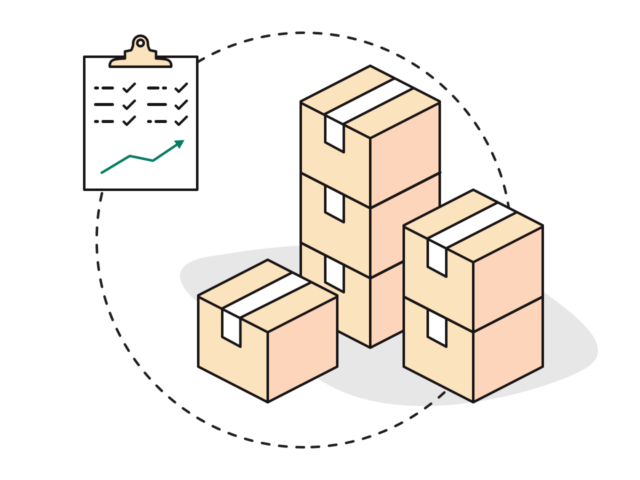 Improve turnover and availability with RELEX's inventory planning software
RELEX's pragmatic AI and computational power deliver unmatched automation in your inventory planning. Cut the amount of time you spend on order placements by 50% and empower your buyers to apply their hard-earned expertise to add real value.
50%
reduction in time spent on order placements
30%
reduction in inventory levels
"The system can perform calculations quickly despite the huge amount of data. This allows us to produce numerous iterations during the order cycle and react quickly to any situation that arises."

Claudio Perna, Planning and Inventory Manager Arena
Benefits
Drive profit and ROI with data-driven buying
Free your buyers to add real value. RELEX's inventory planning software uses pragmatic AI to recommend accurate purchase orders that meet your capacity, goals and restrictions — giving your buyers time to focus on more complex projects.
Balance your stock
Make sure your stock gets distributed to where it matters. The system automates optimal inventory distribution and alerts buyers for over or under stocking risks.
Ensure availability across channels
RELEX's inventory ringfencing allows retailers to store stock efficiently in one stock pool, and dynamically reserves blocks of it for allocation between channels according to channel-by-channel ordering needs and forecasts.
Expert forward buying
Ensure forward buying ROI on your vendors' volume-based pricing. RELEX's reliable recommendations on when and in what quantities to stockpile product help retailers optimize total inventory and purchasing costs.
Optimized truck building
Improve the efficiency of your deliveries by factoring in all relevant constraints — including minimum orders, efficient truck and container sizes, and the number of full, broken, or mixed pallets.
Quickly locate alternative supply
When you're about to run out of stock, you need a fast alternative to your regular low-cost, long-lead time supplier. RELEX flags stock-out risks and quickly locates more supply from vendors with a shorter lead time.
Near real-time visibility
RELEX provides continuously updated inventory balances and customer orders, giving planners near real-time visibility. The system also triggers same-day orders for additional purchases when it sees unexpectedly large sales volumes.
Customer-centric forecasting for wholesalers
We help wholesalers proactively adjust to their customers' needs and plans. Detect changes in your accounts' buying patterns early, and anticipate the impact of their assortment changes and promotions.
Integrated supply chain planning
Build transparent relationships with your vendors by providing vendor forecasts built from accurate DC and store projections. Customer demand data and your planned changes are automatically incorporated.
"The integrated system allows the buyers to base the central warehouse forecasts on the stores' replenishment needs. This is really useful and makes controlling the turbulent environment a lot easier."

Matti Salmi, Purchasing Director Musti Group Nordic
Features
Highlighted features of RELEX's inventory planning software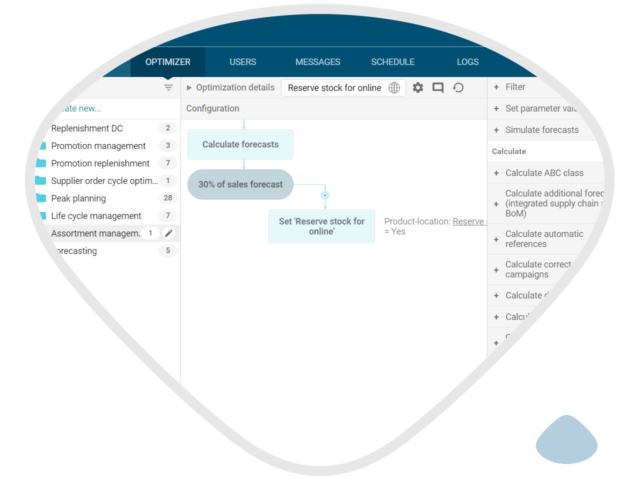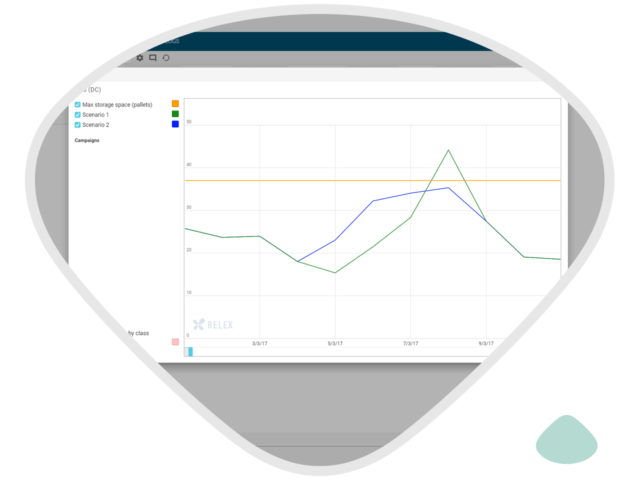 Ensure online availability with inventory ringfencing
Never run out of online stock again. RELEX's inventory planning software lets retailers reserve a portion of their centrally held stock for online sales, automatically updating the inventory split between channels based on the most recent channel forecasts.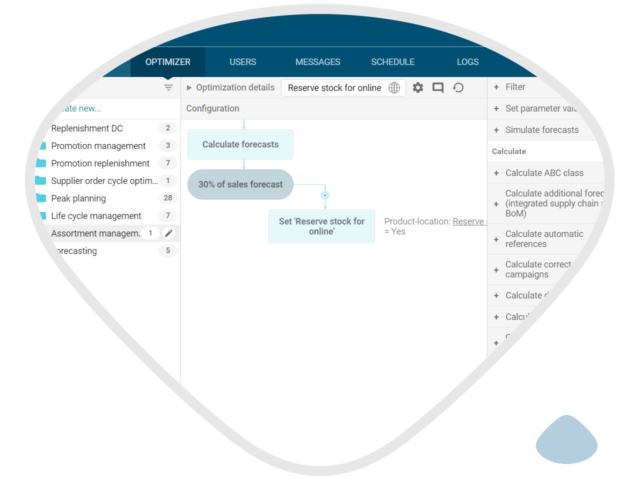 Effectively manage warehouses during space scarcities
When your warehouse feels space pressure from big demand peaks, our inventory planning software can help. RELEX automatically calculates capacity forecasts and identifies potential bottlenecks, then adjusts your order plans to fix the problem.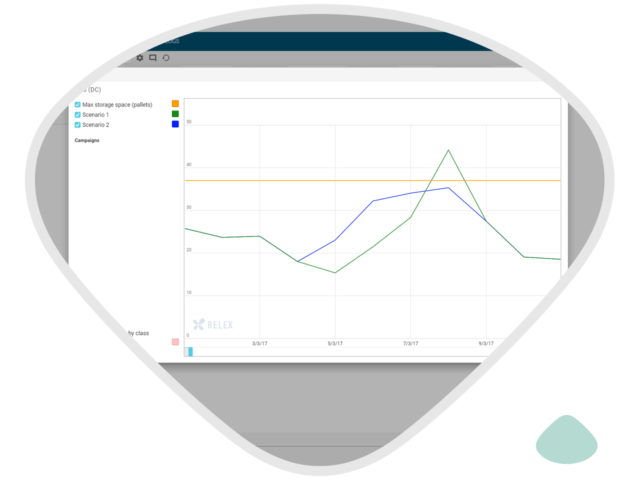 Continuously update your stocked online assortment
With online catalogues with millions of items, it's not always practical to stock all items at all times. RELEX continuously reviews and updates which items should be in stock, automating the process based on cost, lead time, demand forecasts, or even page views.
Stay competitive with RELEX's Living Retail Platform
All of RELEX's solutions are housed on our Living Retail Platform, which delivers pragmatic AI across all of retail's core planning processes. Find out how our unified platform has helped over 250 retailers break down their siloes and improve operational efficiency.
Check out the platform