Omnichannel supply chain
Make omnichannel bottlenecks a thing of the past
Omnichannel supply chains are complex, but managing them doesn't have to be complicated. Improve availability and reduce fulfillment costs with our AI-driven omnichannel supply chain and inventory optimization software.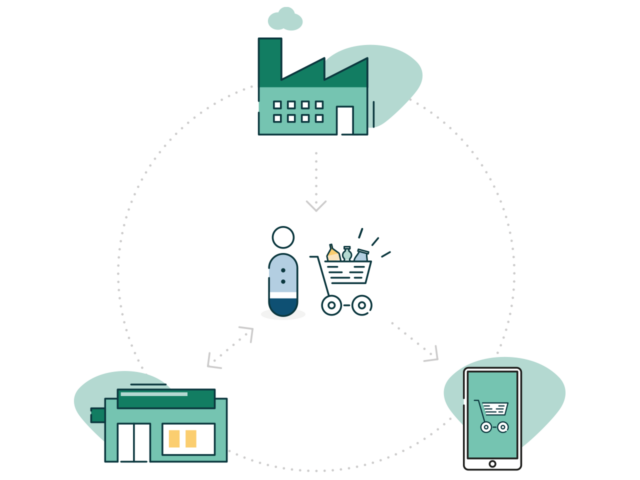 Benefits
Optimize your cost to serve
with AI-driven omnichannel supply chain software
Give your customers best-in-class availability while improving operational efficiency across all your fulfillment channels.
Maximize demand forecast accuracy
Put your retail data to work with AI. Machine learning improves demand forecast accuracy across sales channels by using all available data—think pricing, promotions, events, and even local weather forecasts—to predict sales patterns online and by store.
Improve fulfillment efficiency
Better meet your shoppers' needs, whether in stores or online, while minimizing your cost to serve. Use localized demand data for each fulfillment channel to inform changes to your entire network.
Optimize omnichannel availability
With dynamic channel and store-specific inventory allocation and management, including "virtual ringfencing" in DCs, retailers can protect inventory and ensure availability for all fulfillment options while better managing ramp-ups and ramp-downs for each channel.
Improve capacity utilization
Avoid operational capacity bottlenecks by automatically rebalancing inbound and outbound goods flows, and leverage accurate workload forecasts to ensure more efficient goods handling in stores and DCs.
"We would prefer to have the inventory where we expect a guaranteed sale vs. shipping it to a store and hoping that it sells. [Ringfencing] was a key requirement when evaluating what software to go through. "

Steve Finkelstein, Senior Director of Merchandise Planning and Inventory The Vitamin Shoppe
Resources
Check out our library of industry insights.
Stay competitive with RELEX's unified supply chain & retail planning platform
All our solutions are part of our unified supply chain & retail planning platform. Find out how our unified platform has helped hundreds of retailers and consumer goods companies break down silos and take their core planning processes to the next level.
Check out the platform