I first started at RELEX in 2006 as a 20-something, and it was years before any of us started a family and had children. Since then, we've grown a lot as a company, and inevitably the people that I was working with then have grown in years. Right now, the situation is quite the opposite of what it was when I joined: we have a couple of dozen moms and dads on parental leave at any given time, many more expecting kids, and quite a bunch of us juggling the challenges of being a working mother or father.
My wife and I became parents to a small boy in the summer of 2017, and since then, I've been able to explore the fascinating experience of being a working dad myself.
First months: Exhaustion, uncertainty, and ecstasy
I cannot really say I remember too much about what happened during those first months, but my overall feeling is that it was great – albeit I was very tired – period. Looking back, it seemed to pass very quickly, but I remember that at the time, for instance, after three nights of almost no sleep, it seemed never-ending.
Of course, when you are very tired, you don't give the best of yourself every day at work. That was a change and, being very much into what I do, it didn't feel good. Having spent more than a decade at RELEX it's difficult to know what other company cultures are like, but those early months with a baby made me appreciate RELEX's flexibility much more – it's such a natural part of our culture that nobody even gives it much thought. Nobody really cares where or when you work, as long as things get done – and people understand if they don't always get done on time if there's a newborn baby at home.
Parental leave: Father-son quality time
When our son was 10 months old, my wife returned to work and I stayed home for four months. At RELEX, and in general in "my bubble", this felt very natural, if not a bit brief, but I came to realize that it's still very rare in Finland for a father to spend more than a couple of weeks at home, especially alone without the child's mother. For myself, I thought it was important to stay home, both because I think gender equality is important and because it gave me the chance to get to know my son better. Those first months easily become quite mother-centric, and I wanted to restore a more equal balance.
I was away only for four months, and that time partly overlapped with the summer holidays, so we didn't nominate an interim person to fill in for me. In a flexible, start-uppy sort of way my colleagues stepped in when needed, my teams worked quite independently, and I chose to stay in touch with work, visiting the office a couple of times per month (sometimes bringing my son with me). I understand that not everybody wants to do this, but I found it a nice counterbalance to being at home.
I found this time at home just great, as I had expected I would (it really didn't hurt that we had the hottest summer in ages). It wasn't just a walk in the park, at least not for me, but rather a unique period and a precious time. It also had the effect I was looking for – in a matter of weeks it was me who knew our son better, and my wife had to ask me what to do in various situations.
Back to work: Towards the busy years
In general, life does look quite different nowadays compared to two years ago. One of us needs to leave earlier to get back on time to relieve our nanny. The other one also wants to come home in good time to spend some time with our son before he goes to bed. This leads to workdays being even more intensive than earlier, as there are hard deadlines; getting home to take over from the nanny, making sure you're there so we have time with our son before bedtime and so on! It's quite easy to feel that you're in the wrong place all the time: often you just need to leave the office and don't have time to finish things properly, meaning you slip into thinking about those unfinished tasks when you get home when you'd much rather focus on your child. On the other hand, as I got past the first few weeks, I noticed it balances your life quite a lot to have something to focus on properly during the evenings.
If I've learned something over the last two years or so, it is that I don't want to generalize or make predictions based on past experience as things keep changing so rapidly. So far, the world hasn't come to an end, and I'm enjoying this new phase of my life. It's a continuous balancing act, but at least I find our work culture supportive of this – there are lots of colleagues facing the same challenges, and we all understand that family comes first.
---
Written by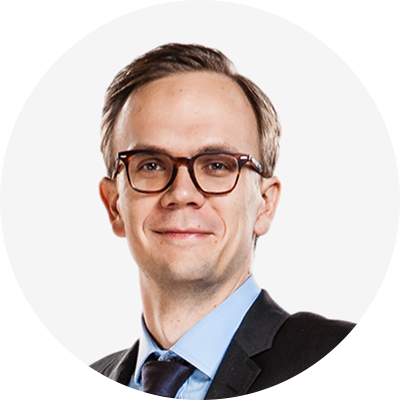 Tommi Ylinen, Chief Product Officer
Tommi joined RELEX family back in 2006, when the whole company could still comfortably fit into a Nissan Micra. He started as a part-time employee and has been a crucial part of RELEX's success ever since. Nowadays Tommi has an overall responsibility of the RELEX product portfolio as a Chief Product Officer. Tommi is a music enthusiast, who enjoys running and going to gym outside of working hours.