Paving the way for a more family-friendly working culture
When I first sent my CV to RELEX, I was a bit scared. I'm a mom of an 8-year old girl so I wasn't sure whether it would be a good idea to work full-time, especially knowing the difficulties working moms face in Germany. Previously, whenever my daughter was sick or the kindergarten was closed and I didn't have a babysitter, I needed to take time off work, something that was never well received by my employers. There was a lot of pressure to not show any signs of weakness, which being home with your child would have meant. I love my family more than anything, but I was often stressed about not being able to meet the expectations of my employer while still taking care of my family.
RELEX, however, offered flexible hours and the possibility to work remotely so I decided to give it a try. To my surprise, the job interview was very casual and I was able to express my concerns about combining family and working life. I really got the feeling that I was taken seriously and that this could work out and so I joined the RELEX team.
It was a huge relief to notice that being a working mom at RELEX was quite the opposite from what I had previously experienced. Even though I work full-time, I can still tend to my family as well. Being able to craft my own working hours and work remotely means that I can take my daughter to school in the morning and pick her up after work knowing that I can still continue working from home later on. Or when she gets sick overnight, there's no need to panic, as I can without hesitation do my tasks and participate in meetings from home, all the while making sure that she is ok. She has even hung out at the office a few times, learning what working life is all about.
What truly sets this work environment apart is how my colleagues react when I am facing obstacles. I never have to feel guilty about working from home anymore. In fact, the company and my colleagues support it in every way possible, whether that is by providing me with the tools to be able to work remotely or by helping out with tasks that need to be done physically at the office. I really feel like part of the RELEX-family when they even ask and genuinely care about how my family is doing.
Not having to stress about combining work and family means that I can be more comfortable all the time, which not only translates to me being more effective and satisfied as an employee, but also a better mom. And quite frankly, I don't think there's anything cooler in the world than being a balanced working mom who takes care of her family as well. It makes me so proud to work for a company that is paving the way for a more family-friendly working culture, in which moms can thrive as well.
---
Written by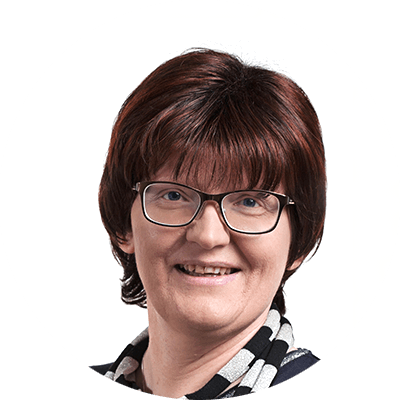 Petra Wernher, Sales & Management Assistant
Petra is a Sales & Management Assistant at the German office and spends her days supporting the German team in various administrative tasks. She was born in Finland, moved to Germany as an au pair in the mid-90's and is still on that journey. On her free-time she enjoys creating decorations, reading a good mystery, going to concerts and spending time at her family's summer cottage in Finland.