On The Fast Track to Long-Term Success
When I started at RELEX, one of my first questions was about potential career tracks. Specifically, I wanted to know the outline of steps I should take to advance in each of the tracks. I was surprised and really happy with the answer I got: "That's not how we like to think about careers. Just focus on what your strengths are, what skills you want to develop, and what your team needs, and your career will develop naturally."
I was hired to be a Business Consultant on a supply chain project and was honestly shocked by how much trust my team had in me from day one. Within a couple weeks of joining the team, I was already presenting to directors at the customer site! My colleagues helped me at every turn, reviewing presentations, giving feedback, and growing my confidence in my own abilities. As that confidence grew, so did my responsibilities — more meetings, a larger role on the training team, etc.
But my first breakthrough moment came three months in, when I told my team lead I was interested in leading projects myself someday. Within weeks, she came to me with a mini-project to lead for two to three months out of the larger project. It was an amazing learning experience. Sure, I asked for responsibility, but my team lead didn't just toss me in the deep end of the pool. She was always there for me, reviewing documents before distribution or sitting in on meetings to give feedback. Before long, I'd learned enough from her to complete the project on my own, but only because she coached me up for long-term success.
That's why, when she asked me to be the track lead for a huge new initiative four months into my time at RELEX, I didn't hesitate. I'm now leading an initiative that will reshape the customer's supply chain as well as some cool new RELEX functionalities.
Your opinion is valued, whether you are a newbie or the CEO
The trust the company places in the people we hire, no matter how young you are or what your background is, really sets RELEX apart. When I come to work, I know my opinion is valued whether I'm talking to a newbie or the CEO visiting from the Helsinki office. That's just the culture here: if you have an idea, they want to hear it and workshop it. If you think you'd be good at something, they want to put a plan in place to set you and the company up for success.
I'll be honest — it did take a little while to get used to this culture. I felt a little lost when I first started, largely because there's just so much to learn about the software. But I quickly learned that people here respect curiosity. Nobody's too busy to answer questions, and nobody's too important to listen to ideas. It took me a couple months to get comfortable speaking up, but I had incredible support from a tight-knit team.
That's why I want to take on a larger role onboarding our newbies and helping RELEX to grow and scale in North America. The US office is fairly new within the company, and in the year and a half I've been here, we've grown from about 15 to almost 50 — with plans to grow a lot more. For the past half-year, we've steadily been adding new faces every month, and my goal is to ensure my new colleagues have the same support I had. The US office might be growing fast, but I know we are going to keep that RELEX culture strong.
Update: Since first writing my RELEX story, I've had some exciting developments! As our US office grows, the company has restructured our internal teams to allow us to scale up more efficiently. As part of that restructuring, I have been promoted to a team lead position as a Manager of Business Consulting in Supply Chain Management. In this new role, I am leading a team consisting of very talented Business Consultants participating in project implementations and service management.
---
Written by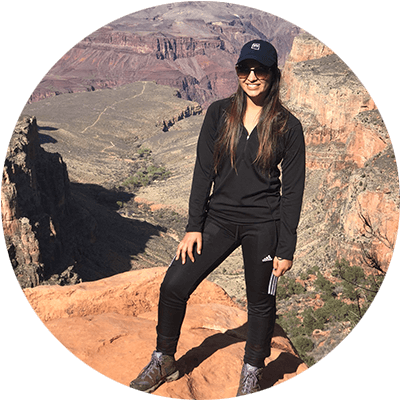 Alexandra Sandoval, Manager of Business Consulting
Alexandra works as a Manager of Business Consulting leading a team of Business Consultants at RELEX Atlanta office. She's from Colombia but she's been living in the U.S. for the past six years. She holds a Master's Degree in Supply Chain Engineering from Georgia Tech. On her spare time she enjoys playing with her dog Leia, who's had a few moments in the spotlight on our @lifeatrelex Instagram profile.