From 30 Employees to Several Hundred
I first heard about RELEX while riding an escalator in Las Vegas. What I heard about RELEX was good: They were building interesting software with modern but proven technologies, had an in-house developed database for handling big data, and many other exciting things. All that made me feel RELEX would be an interesting company to work for, and so I applied and soon joined the team in late 2010 as a Technical Project Manager.
I spent my first year working on customer projects before being recruited internally to the product development team. Since then I've acquired a lot of additional roles. RELEX has no pre-packaged career paths, which means that every employee can craft their roles and paths according to their desires. For me, this has meant that during my career I've been involved in recruiting and become the head of developer recruitment, as well as the team leader for the development team. Most recently I've been working as an architect for anything related to integrations. During my career at RELEX, I've also spent two months working on a project in our U.S. office.
All of the above has given me an excellent opportunity to learn new skills and develop myself as a person. Being a developer usually consists of working with "hard science" problems. Therefore, it has been rewarding to learn softer skills required for dealing with people who have different backgrounds, skill sets, and future goals.
I've seen the company grow from about 30 employees to several hundred, but, even with some growing pains along the way, the company culture has still stayed mostly intact. I would describe the culture at RELEX professional but informal, and by that I mean people are really smart, committed and focused but at the same time, there is no rigid hierarchy or unnecessary bureaucracy. Even the CEO can be considered a close colleague, rather than some scary and distant executive, and you can ask anyone anything. There are no boundaries and everyone is treated as equal.
---
Written by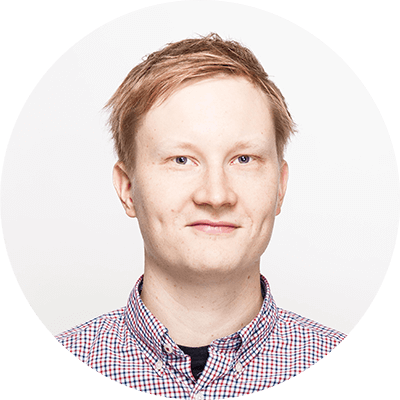 Matias Käkelä, Principal Software Architect
Matias has a Master's Degree in Computer Science with minors in Statistics and Management from the University of Helsinki. His typical day includes a big jug of morning coffee and taking his Corgi out for a walk, designing great software and writing code. After working hours he likes to unwind with a great novel, go cycling or cross country skiing (weather permitting), and take his dog out again.