A Glimpse to the Local Work Culture
I always felt intrigued by the opportunity to work abroad that working for an international company provides. Having a family in Finland meant that it only made sense for me to do a shorter journey rather than relocating permanently to a new location. I've been a frequent traveler in North America within the past decade so when RELEX opened an office in the US, I knew I wanted to go. After getting a green light from the US team and my family (most importantly my dog, Jedi The Corgi), I was ready to pack my bags and start a two-month long adventure on the other side of the Atlantic.
The US team could not have given me a warmer welcome and I felt like part of the team from day one. During my time in Atlanta they took me to eat local delicacies, arranged an independence day celebration for Finland, joined me in brewery tours, and arranged dinners and after work beers.
The job culture in the US was not that different for a developer, and the RELEX way of life was very prominent and visible at the office which made it easy for me to adjust. Biggest difference that I noticed was in communications – Americans are indeed a lot more talkative than us Finns. Being a Finnish engineer I am typically not the first one to introduce myself. This, however, changed quickly as I adapted to the new environment. So much so that when I came back, I noticed myself talking to strangers in elevators, something that us Finns might consider as quite bizarre.
Atlanta seemed like a big small city. It's most walkable and comfortable parts in Midtown are nice and compact but still provide enough variation to keep things interesting. As a beer enthusiast I was happy to discover that there are many microbreweries and brew pubs in the Atlanta area, some of which were frequently visited by me.
Of course it was not all fun and games. At times I felt lonely being away from my family. However, not having my close circle around meant that I had time to do things that I normally wouldn't. In fact, the time at hand and a close-by park with great trails for running and cycling meant that I may have done more sports in the two-month period than I normally would within a year!
I also got to take a few days off to do some traveling. Atlanta is the hub of a major airline which makes it easily accessible from all parts of the country. I took advantage of this and visited California, Las Vegas, Washington DC and Tennessee amongst other.
Being away for two months not only gave me a glimpse to the local work culture and day-to-day life in the US, but it also made me appreciate home even more. Although I really enjoyed my time in Atlanta, nothing beats the moment you arrive back home and are greeted by your dear dog.
---
Written by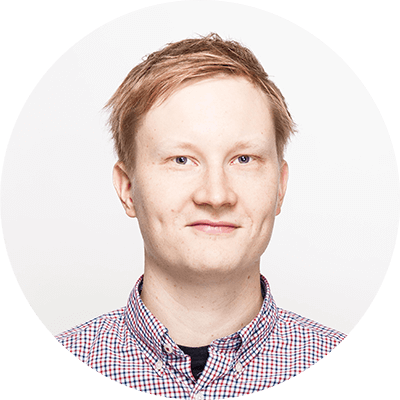 Matias Käkelä, Principal Software Architect
Matias has a Master's Degree in Computer Science with minors in Statistics and Management from the University of Helsinki. His typical day includes a big jug of morning coffee and taking his Corgi out for a walk, designing great software and writing code. After working hours he likes to unwind with a great novel, go cycling or cross country skiing (weather permitting), and take his dog out again.