Every organization has a collection of values that defines its culture and drive its innovations. These values are ideally built into the foundation, and when trying times are inevitably encountered, these values define how an organization's leaders steer the ship. RELEX is no different, and our five core values are widely acknowledged and celebrated. Acknowledgment alone is not enough, though, and without embodiment, humble world domination becomes unachievable.
Fortunately for many of us at RELEX, seeing our five core values embodied is more than just an idea, but something that we see manifested daily. Here are a few ways that I have personally seen our RELEX values at play for the benefit of us all.
The colleague is a friend
I think most people would naturally agree that working with people you care about has its benefits. There is an unmatched level of trust associated with people you are invested in, leading to more creative, collaborative work. Additionally, it is worth noting that if you flip that equation on its head, it is challenging to work with people you distrust or do not share a strong sense of fellowship with. The point is that without a level of kinship, the organization suffers.
From my own experience, the support of my fellow colleagues has been paramount in my happiness and success at RELEX. From day one starting on the People Team having my goals outlined and prioritized by our US Director of People Erin Glynn, fast forward a year and a half till now, I'm in Operations still being supported by Erin, but now with the additional help of some of our biggest leaders in Operations, Sales, Pre-Sales, and last but not least, my fellow colleagues actively involved with implementing the client solutions.
The customer is a friend
In addition to having meaningful relationships with our internal colleagues, RELEX creates an environment where you get to build meaningful relationships with our clients as well. Yes, this is a business, and yes, we are providing them a service, but that doesn't mean life isn't supposed to be fun (don't worry – we'll get to that one too).
Working with the client also requires a huge level of trust. They are essentially opening themselves and their business to new stressors now in their immediate future in hopes that it will pan out in the long term. The good news for them is that it always pans out to their benefit but getting to that point is always easier when you and the client have built a relationship of support, understanding, and professionalism centered around adding value to their business.
We provide measurable value
Like most businesses, it obviously behooves RELEX to sell more products or attract and retain new customers. While that is a part of our goal of humble world domination, it is worth mentioning that we don't sell just to sell. We sell, consult, and implement our best-practice solutions only when it makes sense for the customer.
Why? Because the customer is a friend, and if we cannot quantify the value we are adding in a meaningful way, are we really value-adding then? This applies to internal processes too.
Put an end to stupid things
One of my personal favorites, and a lovely pairing with adding measurable value, is ending stupid things. Whether we are using a dud tool, creating visibility into something nobody is looking at, or just spinning our wheels while we're stuck in some procedural bottleneck, if we can make it better, then we should.
For me, that has been one of the most appealing things about working at RELEX. While existing expertise should be valued and respected, we want everybody to challenge the status quo if it can benefit us all.
Life is supposed to be fun
As I alluded to in one of our earlier values, all these values come together and add up to this point – life is supposed to be fun! We know that sometimes work can feel a lot like, well, work, but that does not mean we should not enjoy it.
Your success at work does not exclusively define your quality of life, so while we hope that everybody thrives personally and professionally in the workplace, RELEX is also great at making sure people know that they ought to thrive outside of work too. RELEX helps facilitate some of those extracurricular shenanigans in the form of our annual charity events, ad hoc foot and bike races, and never having a shortage of pals to share a drink and good conversation with. That means do not forget to use your PTO!
---
Written by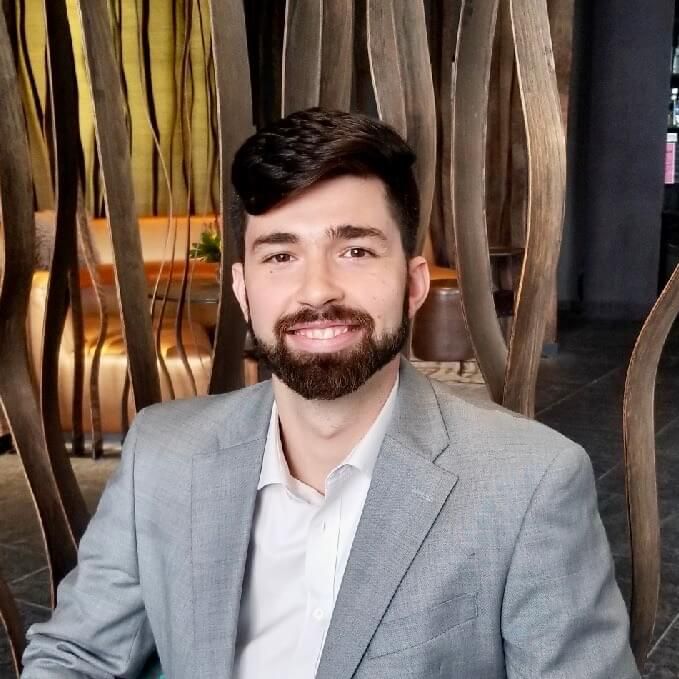 Sean Hooper, Business Consultant
Sean works in RELEX's US Customer Operations department. His role consists of working with the client teams to learn the needs of their businesses and successfully implementing RELEX's software solutions. His favorite part about remote work is bird watching with his cats.