"We should organize a remote working week somewhere warm"
I recently said these words out loud at the office. One month later, we're standing at the airport with 12 other RELEXians ready to take off towards a different kind of working environment. At RELEX, we embrace our values. One of the values says 'life is supposed to be fun'. This value shows in many ways – in daily work, at company events and during other kinds of social activities. This trip is yet another example of the fantastic culture at RELEX and the genuine interest of our employees to be innovative in our ways of working.
First full day in Malaga was a Sunday, so the group decided to make the most out of the day and the sunny weather. Some of us headed towards Tangier, Marocco, for a day trip, others towards Gibraltar, and some stayed by the pool and played a round of golf later on. After an eventful day, the group was finally unified (pun intended) in the evening and enjoyed some RELEX family time while planning the work agenda for the week.
Walking around the Villa during the days was quite amusing. Someone was sitting on the sun deck, another one was sitting with legs in the pool, both staring at their laptops. One bedroom was converted into a meeting room for skype calls, and you could see five people gathering around the terrace to work on a sales case. And of course, one of our colleagues played the master chef in the kitchen and cooked lunch for all of us. I have to say this was my kind of work-life balance.
The rest of the week pretty much followed the following form: Work, a bit of pool games, work, food, fun, sun and laughter. The week included some longer workdays to manage tight deadlines, and some shorter days to facilitate social activities. Most importantly we came up with great new ideas on how to improve collaboration between teams in the future. It was amazing to realize that you don't just want spend time with your colleagues at work, but also want to hang out with outside working hours.
This week did not just touch upon one of our values, but I believe that all of our values were fully present and embraced during the week at our Malaga office. Richard Branson recently said in one interview that if you don't trust your people and give them flexibility in how they work, they will not go above and beyond for the company. Having a mutual trust relationship helps companies get through good and tough times together, and makes life a heck of a more fun.
---
Written by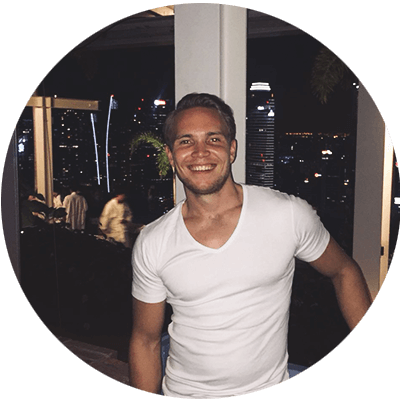 Onni Piiparinen, Sales Operations Director
Onni is spent 6 years in the UK completing his University degree and working in banking before joining the RELEX family. After working hours, he plays for Esport Oilers in the Finnish Floorball league, and spends his summers at the golf course or relaxing at his summer cottage.