At RELEX, the annual Spirit Award serves as a beacon, illuminating the individuals and teams who embody the company's true spirit. This year, we are thrilled to introduce the outstanding winners – Florian, Marta, Richard, and Tuomas – who have consistently demonstrated exceptional dedication to the RELEX culture and values. Additionally, we delve into the spirited journey of Team Portugal, recipients of the Spirit Award for teams.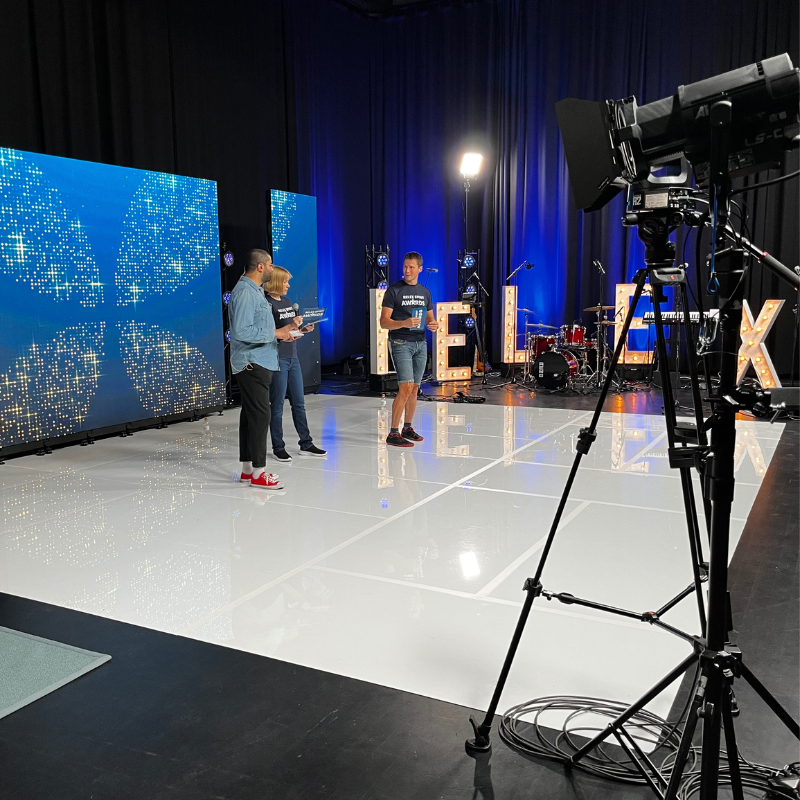 Florian Fuhrmann, a Solution Consultant in the DACH-Region, believes in the power of questioning everything as it reflects one of RELEX's values: "put an end to stupid things". He appreciates the culture at RELEX for its emphasis on respecting expertise and questioning authority, a value that encourages continuous improvement. Florian's journey at RELEX is a testament to the company's supportive atmosphere.
Marta Merino, Field Marketing Manager in the Marketing team, is a longstanding member of the RELEX family. She still finds the original RELEX culture intact, even as the company has grown. Marta values the close-knit relationships among colleagues and clients. Her dedication to upholding the value that "the customer is a friend, and the colleague is a friend" has contributed to her success.
Richard Kurhajetz, Lead Field Strategist in Sales Americas, recognizes the unique blend of entrepreneurial spirit and a strong support system at RELEX. He highlights the importance of measurable value and the positive vibes RELEXians bring to customer interactions. For Richard, the value of "life is supposed to be fun" resonates deeply, as he observes the good vibes RELEXians bring to customer interactions.
Tuomas Honkala, a senior technical architect, appreciates the welcoming and supportive atmosphere at RELEX. The value of "the customer is a friend, and the colleague is a friend" resonates with him, creating a collaborative environment where success is nurtured. Tuomas's journey is a testament to the strength of teamwork and the power of collaboration.

Team Portugal
Moving from individual achievements to the collective spirit, we turn our attention to Team Portugal, the recipients of the Spirit Award. Their contagious laughter, high spirits, and dedication to creating a safe and inclusive space have not gone unnoticed. The team's commitment to the value of "stop doing stupid things" is evident in their culture of open communication and collaboration.
Team Portugal understands that to "stop doing stupid things," one needs to feel safe to express themselves, a philosophy they have mastered. Disagreements are not only welcomed but encouraged, as the team collaborates to solve problems and explore innovative approaches.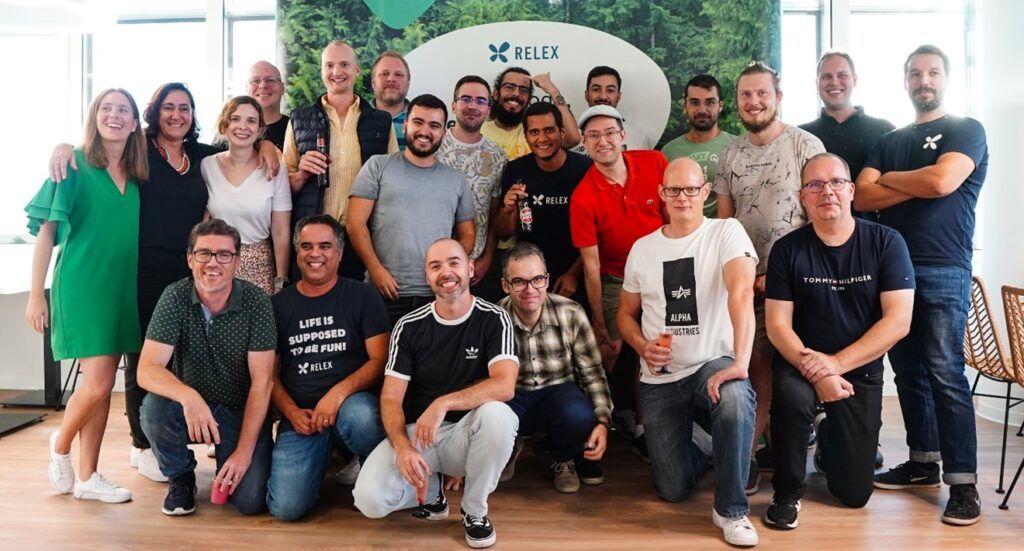 This inclusive way of being extends far beyond Team Portugal's professional lives. Game nights and pizza parties filled with laughter and banter are essential to their close-knit culture. Whether at the office or outside, making a friendly joke at a colleague's expense is part of their camaraderie and a clear sign of the flat hierarchy mentioned earlier.
The amount of free time spent together is also obvious when the team is asked who dominates on their game nights. While there is a strong consensus that it depends entirely on the game being played, Senior Test Automation Engineer Pedro Ribeiro gets a unanimous special mention as an all-around epic player, but also for his acting skills in social deception games.
Trust is a recurring theme when talking with Team Portugal. Trusting that everyone pulls their weight and that team members can define their work-life balance creates an environment of excellence and innovation.
In the words of Senior Software Developer and Team Lead Miguel Guilherme, trust is earned and cherished. Becoming a Team Lead signifies trust from fellow colleagues, even from those who may not share his love for pie charts.
These exceptional individuals and the spirited team from Portugal exemplify the core values of RELEX and remind us that success at RELEX is a collective journey where shared values and close collaboration drive us forward. The Spirit Award is not just an individual or team achievement; it's a testament to the vibrant community of professionals who make RELEX an exceptional place to work, where the spirit of camaraderie and shared values truly make a difference. 
Interested in working with us? Visit our careers pages to learn more -> https://www.relexsolutions.com/careers/