In this blog series, RELEXians from various tech teams share their daily life. We wanted to know, for example, what their work consists of, what technologies they use, and how they would describe their teams. Next up is Alpo from our QA team!
How did you end up working at RELEX?
A couple of my friends from the computer science department at the University of Helsinki worked at RELEX and told me about the company. Later on, I found a Junior QA Engineer position that caught my attention, because I had previously worked in QA and was interested in test automation. I ended up reading more about career opportunities and core ideas of the company, and because it sounded like a great deal, I decided to apply.
How does your typical day at work look like?
For me, our office is the place to be if I want to get things done. I come to the office usually around nine and help myself with a cup of coffee and some breakfast from the kitchen before starting the typical email and discussion recap. Most common routines for the rest of the day are to go through our test results, investigate the reasons behind failed tests, check the status of logs in our test environment, and develop our tests, test bug fixes or new features manually.
What kind of technologies do you work with?
I work mainly with Cypress when developing and maintaining end-to-end testing with our team. Besides that, I use Sentry and Datadog often when investigating issues. Our testing team also shares the responsibility of testing features and bugs manually for the frontend team.
How would you describe your team and colleagues?
RELEX has room for colleagues with a wide variety of backgrounds, skill sets, and interests. From day one, it has been clear to me that all my colleagues from different teams are always ready to help if I'm in a puzzle.
What's great is that you can follow and take part in cross-team discussions about different techs and plans. That gives you a great insight into what is happening on the company level and in different teams. It's also a way to avoid silos between the teams.
What have you learned at RELEX?
Personally, it was important to me that RELEX offered career path opportunities and support to develop my skills and knowledge in a great company environment. There has been a lot to learn about how software development pipelines are planned, set up and maintained as well as how to set up test automation, which has been great!
To whom would you recommend working at RELEX?
RELEX offers a great environment to be involved in something bigger, but still have the feeling of almost being at home. One of our core values is "colleague is a friend," and RELEX has stayed true to this even when we have grown exponentially in the last years.
---
Written by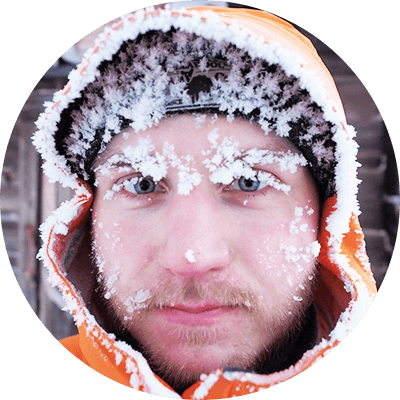 Alpo Kärkkäinen, Test Engineer
Alpo is the one hunting bugs from the code. Besides that, he's an enthusiastic gamer who likes to spend time in nature. When the cold and dark winter comes, he likes to take his backpack and go to wander in Lapland.