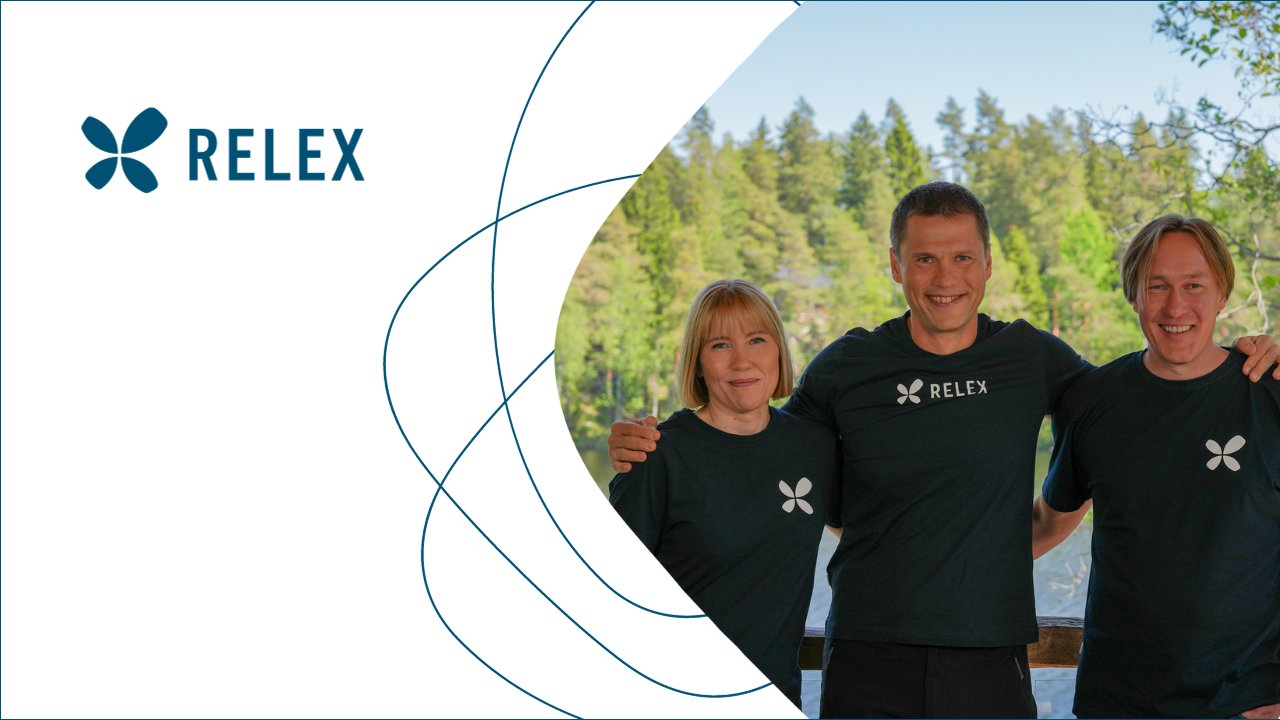 RELEX Solutions is a profitable fast-growing company, provider of supply chain and retail planning software solutions, employing over 1,800 people globally. Our platform helps retailers and consumer goods companies align and optimize demand, merchandise, supply chain, and operations planning across the end-to-end value chain. We drive record-high product availability, increased sales and margin, improved sustainability, and the best return on investment in inventory, space, workforce, and capacity.
Leading brands like ADUSA, Stokke, Door Dash, Rite Aid, Sprouts Farmers Market, Kwik Trip, and SHEETZ trust RELEX to optimize their supply chain and retail planning.
In response to our fast growth and market expansion, we are seeking dedicated and enthusiastic individuals who are eager to gain hands-on experience in the commercial aspects of supply chain software and grow their skills in a supportive and innovative environment.
What you'll be doing:
As a part of the RELEX UK team in London, you will have the unique opportunity to learn from industry professionals, contribute to our commercial strategies, and make a tangible impact on our company.
Your main responsibilities will include:
Collaborating with our Marketing team to generate demand for trade shows, webinars, and other marketing events;
Engaging with our prospects and customers via email and phone to generate this demand in alignment with the Business Development team;
Working alongside the Business Development and Sales teams to handle inbound leads, sending leads to them for follow-up. For smaller accounts that are not currently covered by your teammates, you may be expected to follow up directly, providing you with valuable prospect-facing experience;
Assisting the Business Development team in researching new avenues into accounts, identifying potential new contacts, sourcing industry news triggers, and uncovering areas of opportunity through a comprehensive analysis of companies' annual and financial reports;
Contributing to preparation activities for prospect-facing meetings, which could include prospect and industry research, product research, and presentation configuration.
What you'll bring to the table:
Relevant work history, particularly in functions such as supply chain, merchandising, or commercial; or in industries such as retail, wholesale, distribution, CPG, or SaaS;
A strong motivation to work in the supply chain software space, with an interest in its commercial aspects;
The ability to write and communicate well via email, phone, and social media;
Eagerness to learn something new every day and a strong can-do attitude.
We also expect that you spend Monday to Thursday in the office (except for Fridays, which are a work-from-home day), as we consider the learning that happens on account of proximity with experienced colleagues an important part of your professional development. For part-timers, we will take the commute and other commitments into account and work with you to create an optimal hybrid work schedule.
What we consider as an advantage:
Strong English Language skills (e.g. CEFR level C2).
Native language capacity in at least one other language. We'd consider it a particular advantage to be fluent (i.e. native level) in one of the following:

French
Spanish
Italian
Arabic
Swedish
What we offer you in return:
A hands-on experience in a fast-paced commercial environment in a leading enterprise SaaS company;
Opportunities to learn from industry professionals, e.g. working with experienced industry professionals directly, lunch & learn sessions, inclusion in wider team training, etc;
A chance to work on real commercial projects and make meaningful contributions to a hypergrowth unicorn;
A competitive salary;
Flexible working hours to accommodate your needs;
A supportive and inclusive work culture.
Are you the one we're looking for? Apply today and become a part of our RELEX family!
RELEX Solutions is an equal opportunity employer. We celebrate diversity and are committed to creating an inclusive environment for all employees.

You can apply by sending your cover letter and resume through the application form as soon as possible. Please note that we will fill this position as soon as we've found the right person, so we recommend that you act quickly.
If you have questions, Eva Pereira (eva.pereira@relexsolutions.com) is happy to answer them.