Unified supply chain planning

for health, beauty, and hygiene brands
RELEX helps health, beauty, and hygiene consumer brands predict demand and optimize supply planning through accurate forecasts and visibility across the supply chain. Our unified solution enables brands to create actionable S&OP plans that enhance service levels, cut excess stock, and increase efficiency.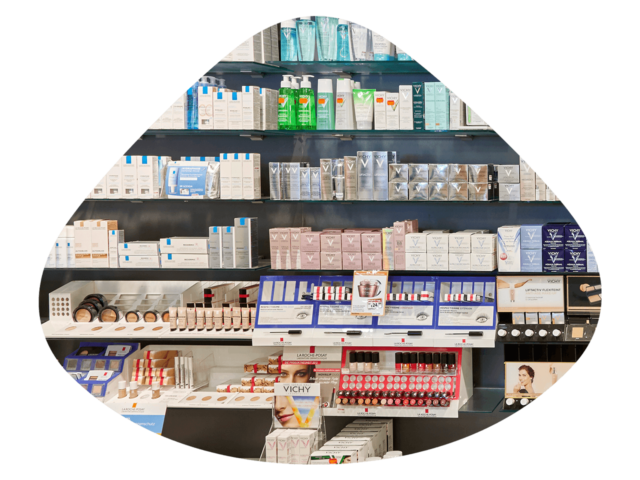 Impressive results from our customers
90%
reduction in stockouts
10pp
improvement in forecast accuracy
99.9%
regularity for core items' OTIF (on-time in-full) deliveries





Address your biggest
health, beauty, and hygiene supply chain challenges
Health, beauty, and hygiene consumer brands need to optimize stock levels and manage complex supply chain issues to stay competitive.
Lack of supply chain visibility
Manual, siloed planning processes lead to a lack of visibility across the supply chain, making it difficult to accurately predict demand and adjust production and inventory levels. This can lead to higher costs, excess inventory, stockouts, and lost sales.
Balancing service levels and inventory
OTIF (on-time in-full) delivery is essential to satisfying customer demand and building loyalty, but maintaining high inventory levels increases costs and waste.
Supply chain complexity
With multiple warehouses and sales channels, it can be difficult to ensure that inventory is available when and where needed and that orders are fulfilled and shipped in a timely and efficient manner.
Seasonality and varying sales patterns
Brands that cannot model the impact of seasons, promotions, and other sales patterns that affect demand often struggle with managing multiple products with different lifecycles.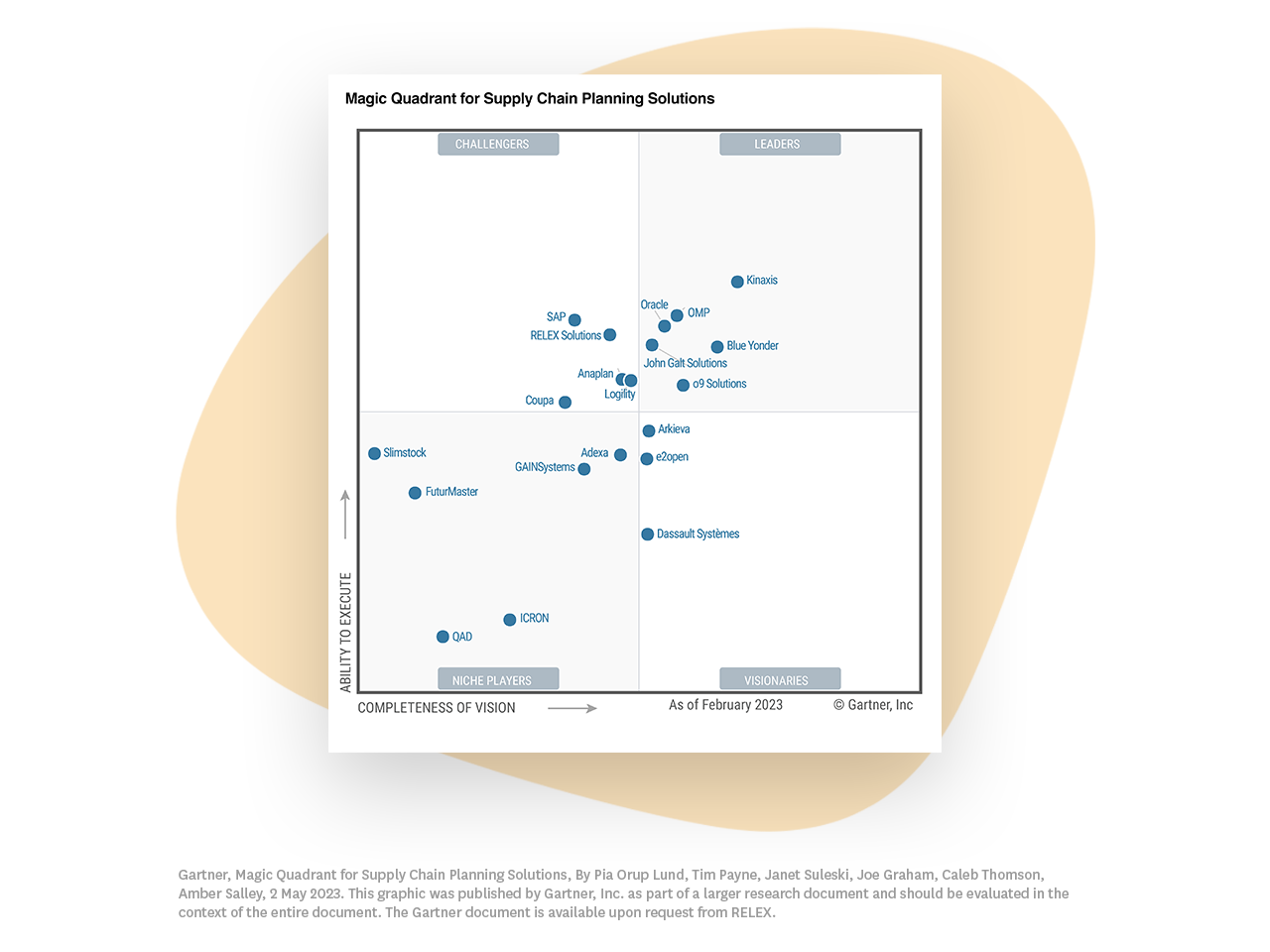 Gartner® Magic Quadrant™ for Supply Chain Planning Solutions
The Gartner® Magic Quadrant™ research analyzes supply chain planning (SCP) solutions providers – among these RELEX Solutions. "This research helps supply chain technology leaders when evaluating and selecting software tools to enable their SCP maturity progression."
Inspiring stories
from businesses like yours
Optimize health, beauty, and hygiene
supply chain processes
RELEX provides complete visibility across the entire supply chain, allowing for smooth collaboration between consumer brands and retailers.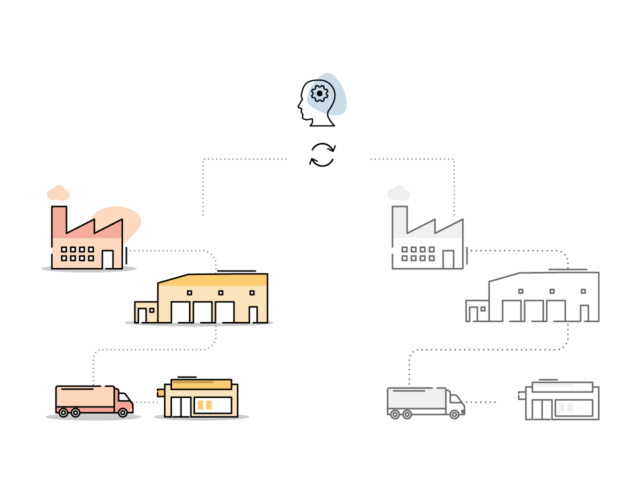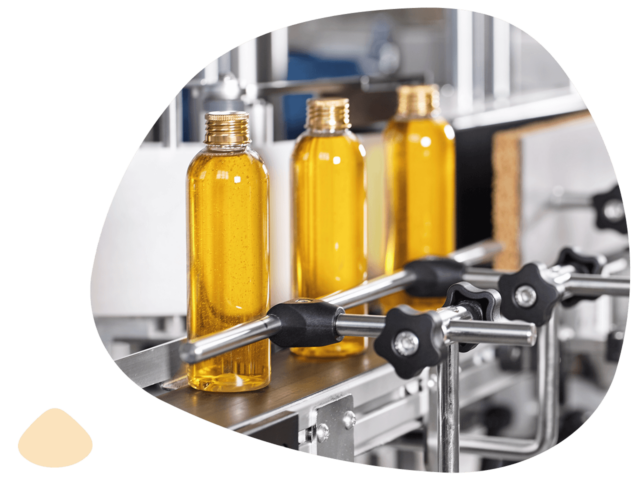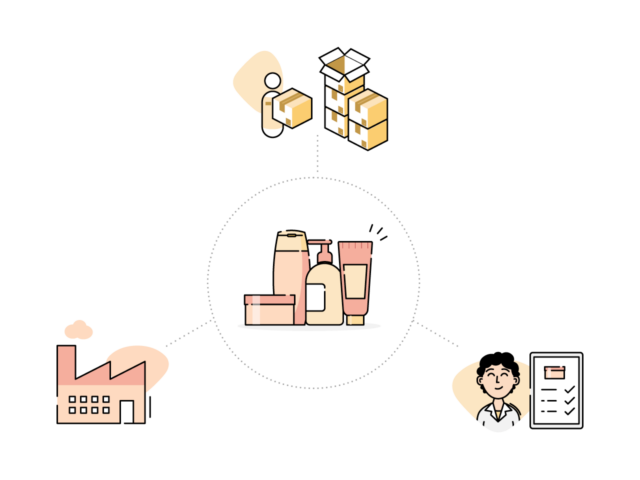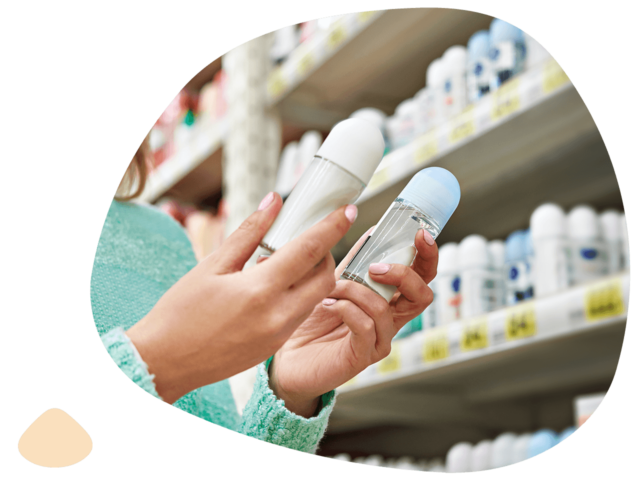 Gain visibility and control over the supply chain
Leverage AI-driven forecasting and digital twin modeling to improve supply chain visibility, predict customer demand, and manage long lead times.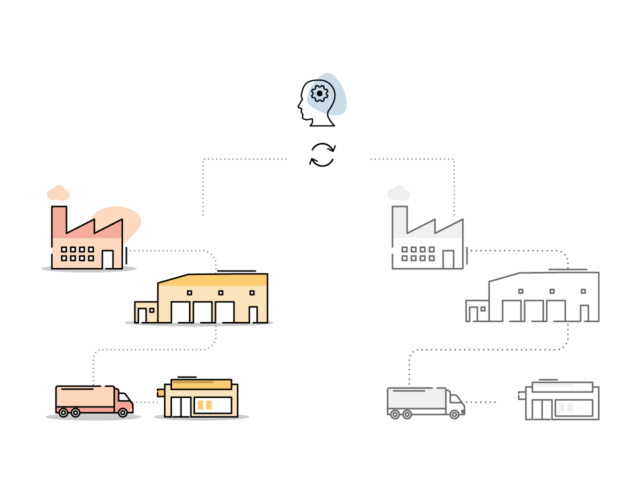 Optimize stock for high availability
Automatically assess demand data and optimize inventory to ensure high service levels while cutting excess stock and reducing costs.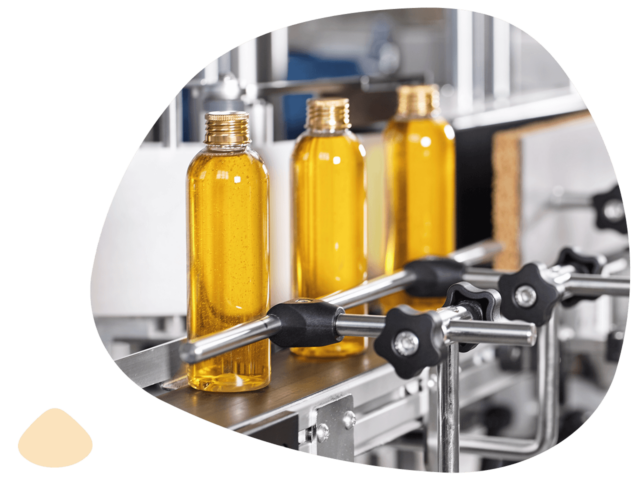 Collaborate with partners
Automate information sharing to support collaborative planning with partners, align supply and production planning, drive sales, and improve efficiency.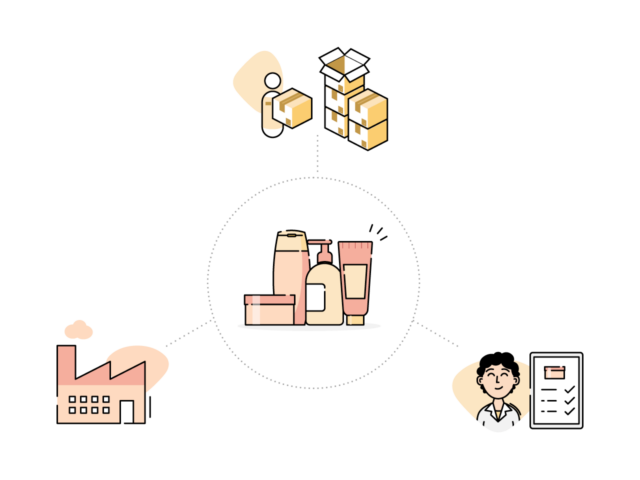 Forecast for every scenario
Automate forecasting for even the most challenging scenarios, such as seasonality, promotions, and slow-movers, so planners can focus on exceptions.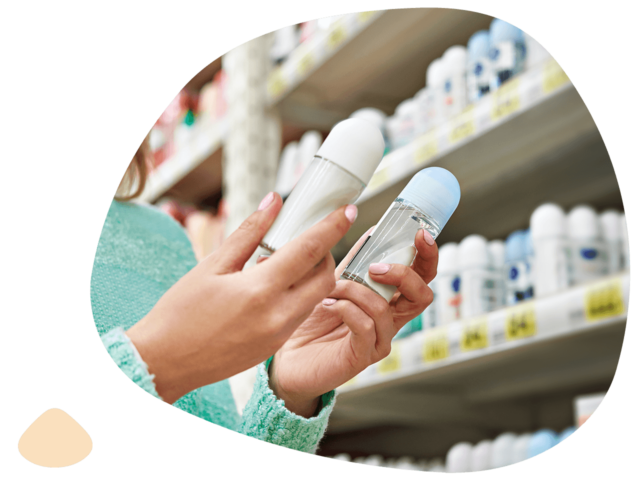 Resources you might be interested in
Would you like to know more?
We're happy to discuss your supply chain & retail planning needs and share how the RELEX platform will make your operations more data-driven, autonomous, and adaptive.
Request a Demo