Demand forecasting solution
RELEX's pragmatic AI and computational power automate demand forecasting with unmatched speed and accuracy. Empower your demand planners to innovate and tackle your biggest challenges head-on with our demand forecasting software.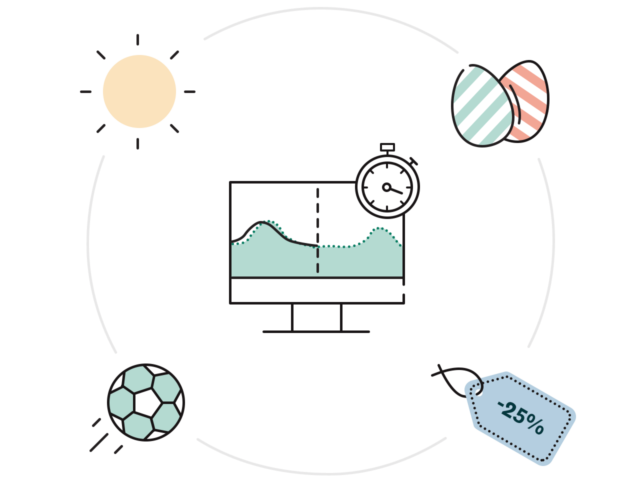 Get radical visibility into your retail operations with RELEX's demand forecasting software
Turn your data into accurate, automated, actionable business decisions. RELEX starts with your internal retail data and factors in external data from events like holidays or weather forecasts, optimizing your demand forecasts so you can continuously improve your demand planning.
30%
reduction in inventory
85%
reduction in stock-outs
99+%
on-shelf availability
"It's great to have found a solution provider that is eager to tackle new challenges head on. When we mentioned the opportunity to use airport traffic numbers, the RELEX team was quick to find an innovative way to utilize this data in our demand forecasts."

Jag Banwait, Merchandise Controller WHSmith
Benefits
Don't just forecast demand — shape it
Demand doesn't exist in a vacuum — it's where your business decisions meet the external factors you have no say in. Close the gap, and take control of your retail operations.
Optimized demand forecasting
Generate optimized forecasts on the store, channel, item, day, or even intraday level using pragmatic AI to process large amounts of both internal and external data.
Integrated supply chain planning
When you can base distribution center forecasts on store-level demand data, you see the full story of how your planned, push-based stock movements work with your pull-based demand.
Unified retail planning
Leverage improved forecast accuracy across your core processes to optimize replenishment, allocation, promotion & markdown, space, and workforce planning — all in one centralized system.
Omnichannel planning
RELEX supports the multi-channel models that best fit your business strategy, ensuring sales get attributed to the right channel while accurately forecasting replenishment for fulfillment locations.
Pragmatic AI
We make advanced data science transparent. Make use of the latest machine learning and advanced statistical techniques without requiring an advanced degree to understand or trust the results.
Powerful but flexible forecast views
RELEX's computational power applies pragmatic AI to massive data sets, giving you forecast visibility hundreds of days out at any level of granularity, aggregation, or custom grouping.
Actionable analytics
Use exception management to proactively target potential issues. Users can address automatically flagged items like unusual forecasts or poor product performance directly within RELEX's demand forecasting software.
Predictive analytics
Generate accurate projections of your future goods flows based on unmatched forecast accuracy. Our system combines forecasts with your planned changes to support your forward-looking analysis and decisions.
"Being able to plan and forecast with a particular eye on spoilage has helped us a lot. By using RELEX we were able to see what was in danger of becoming unsellable before it's too late so now we can take steps to minimize food waste."

Simon Svensson, Purchaser Kolonial.no
Features
Highlighted features of RELEX's demand forecasting software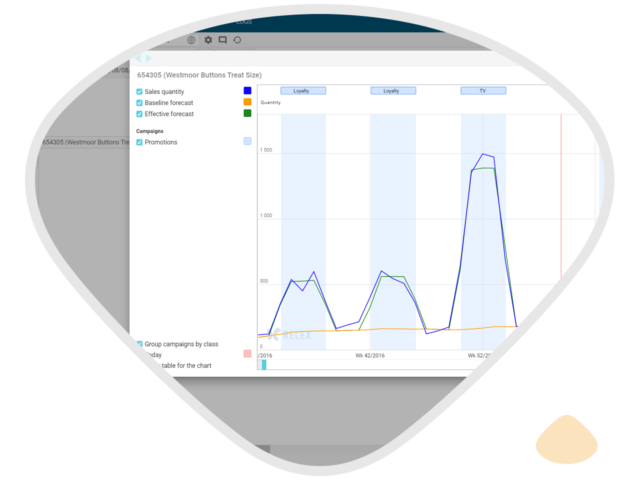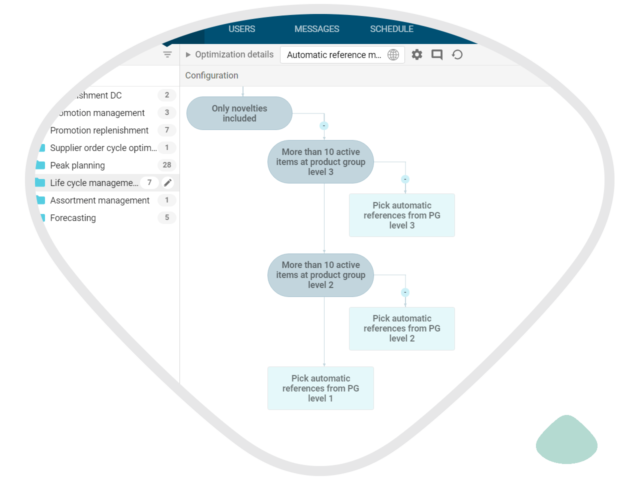 Reduce promotional inventory by 25%
Promotions are notoriously hard to forecast. RELEX improves accuracy by using pragmatic AI to include factors like timing, product and campaign type, marketing efforts, in-store displays, and pricing strategies in your automated calculations.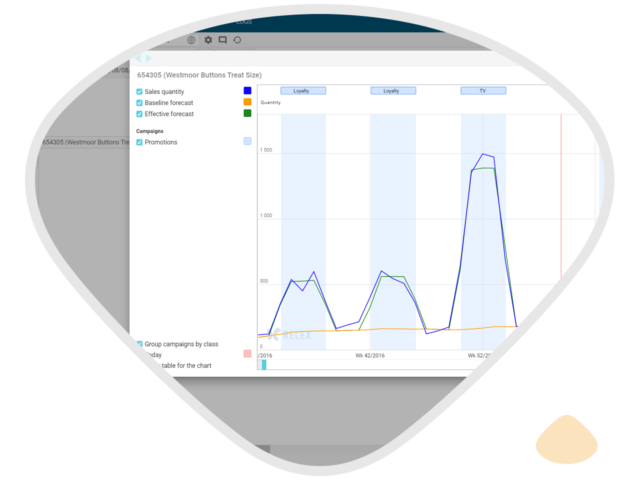 Reduce product-level forecast errors by 15% with weather forecasting
RELEX uses machine learning algorithms to analyze the impact of weather on sales at an item/location level, then recommends updates to your sales forecasts for weather sensitive products. Be better prepared for the ice cream run on that first beautiful summer day.
Optimize new product introductions
It's not easy to forecast for new product introductions. RELEX's demand forecasting software identifies the best reference product in your data based on attributes like price point or brand, helping you more accurately predict how new products will behave.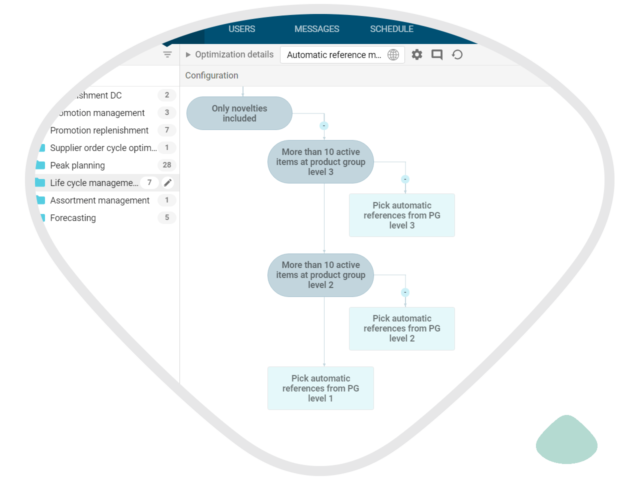 Stay competitive with RELEX's Living Retail Platform
All of RELEX's solutions are housed on our Living Retail Platform, which delivers pragmatic AI across all of retail's core planning processes. Find out how our unified platform has helped over 250 retailers break down their siloes and improve operational efficiency.
Check out the platform