Space and planogram optimization software
When you have the right products in the right amount in the right place, you improve sales, stock levels, and your replenishment efficiency. Automate and optimize your space planning to maximize ROI.
Apply data science to the art of visual merchandising.
Get the most out of your shelves with a forecast-driven planogram optimization software. By pulling data from our powerful forecasting engine, your automated planograms will match demand in near-real time, improving your replenishment planning, availability, and sales.
30%
reduction in inventory
25–35%
reduction in store delivery rows
15–25%
reduction in shelf space breaches
"RELEX looks at the sales of each product in each individual store, and decides the optimal number of facings. That's less time spent merchandising, less waste, fewer out of stocks and improved sales."

Stephen Lamb, Senior Project Manager East of England Co-op
Benefits
Customer-centric space and planogram optimization on a massive scale
Optimize per store
Maximize your sales and inventory turns. Get the most from your shelves by automatically optimizing facings per product, per store, and per individual demand pattern and store fixture.
Get started quickly
We pride ourselves on RELEX's user-friendly interface. With drag-and-drop planogram and floor planning, your store-specific optimization is a breeze — even with minimal training.
Automate routines
Are you losing time to manual shelf adjustments every time a product gets tweaked? Automate changes to make routine tasks quick and easy, no matter how many planograms you need.
Replenish direct-to-shelf
Siloes cost you efficiency, time, and money every day. Factor delivery intervals and day-level forecasts into your space optimization to increase planogram accuracy, reduce goods handling, and get products directly onto shelves.
Planogram any fixture
There's no limit to planogramming when you can design your fixtures from scratch. Customize, review, and edit your fixtures in 2D and 3D — whatever you need.
Visualize performance
Use highlights and other visual aids to quickly analyze metrics and assess which parts of your planograms perform well and when you need to adjust space and facings.
Break down siloes
Help your planners work proactively across traditional siloes. RELEX's data visibility lets your merchandisers share plans and collaborate with their colleagues in store planning, design, operations, and inventory management.
Integrated, store-specific planning
RELEX seamlessly matches your store-specific merchandising information with accurate data and analysis on that store's fixtures, space allocation, and category placement.
"In addition to helping us make thoughtful decisions on spacing decisions for our customers, it's also given us insight into areas of growth that weren't traditionally our core focus."

Mervin Nugent, Senior Range Planner One Stop
Features
Highlighted features of RELEX's space and planogram optimization software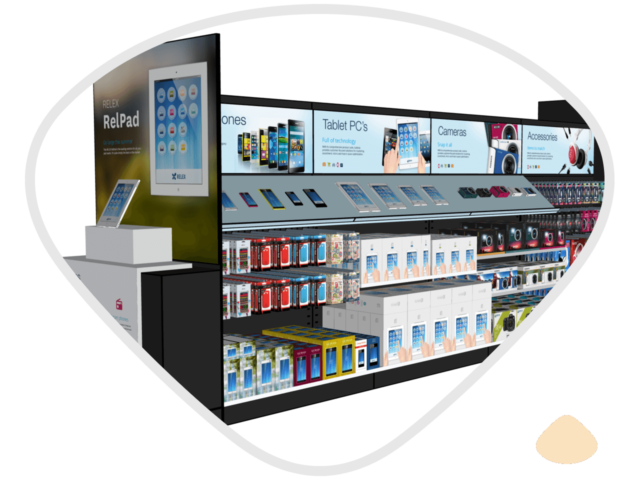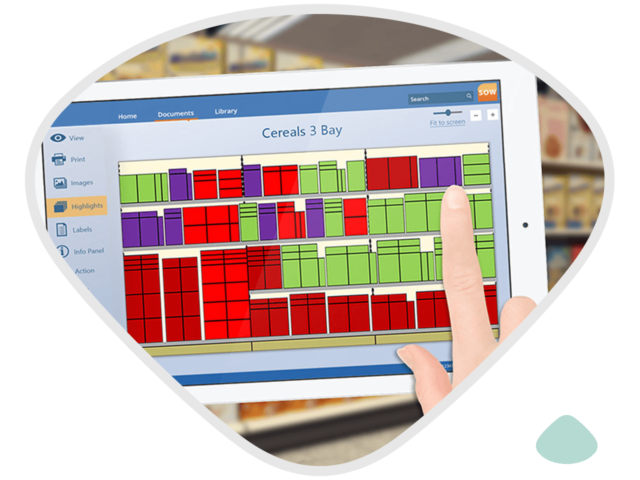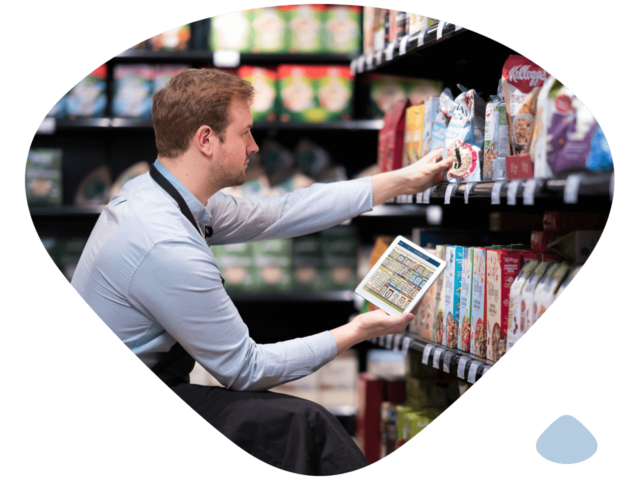 Improve inventory turnover by 12% with localized planograms
There's no such thing as an "average store," so don't rely on generic planograms. Let RELEX automatically generate optimized, store-specific planograms in minutes. When your shelves match the needs of your individual stores and their shoppers, your inventory turns over faster.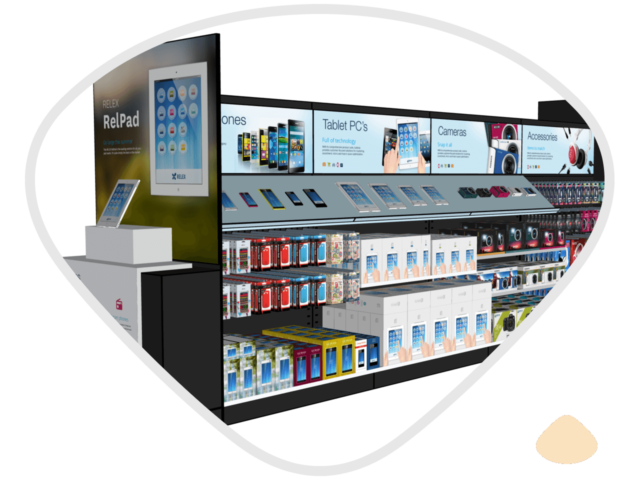 Increase sales by 2.2% with collaborative planogramming
Improve sales with optimized shelves when you empower your central planogramming team to work directly with your store managers. Our intuitive drag-and-drop UI encourages collaborative planning, even without extensive planogram training.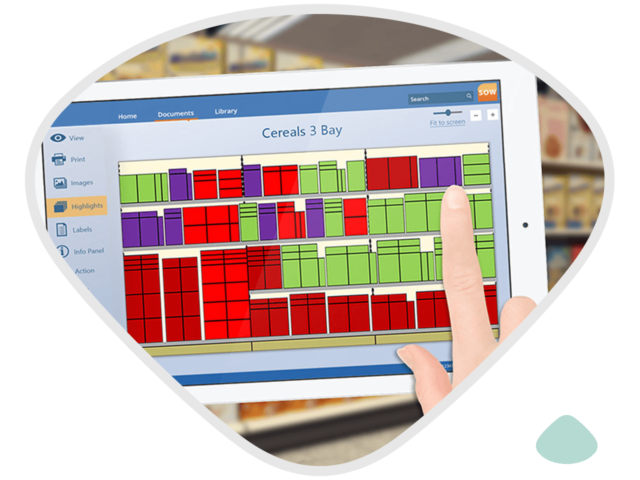 Reduce operational costs with direct shelving
The Living Retail Platform brings your space and supply chain planning into complete alignment. We help your supply chain accurately replenish individual shelves instead of entire stores, enabling true direct-to-shelf stocking that cuts costs at both stores and distribution centers.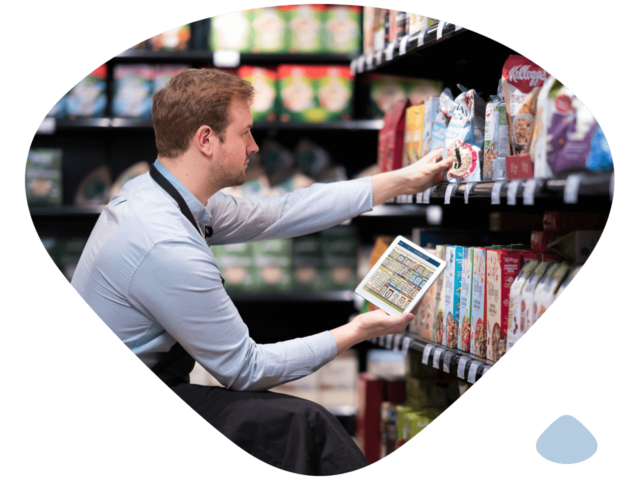 Stay competitive with RELEX's Living Retail Platform
All of RELEX's solutions are housed on our Living Retail Platform, which delivers pragmatic AI across all of retail's core planning processes. Find out how our unified platform has helped over 250 retailers break down their siloes and improve operational efficiency.
Check out the platform