This article, (editor Jörg Rode), was originally published in Lebensmittel Zeitung on 26 November 2021 (Copyright Deutscher Fachverlag GmbH).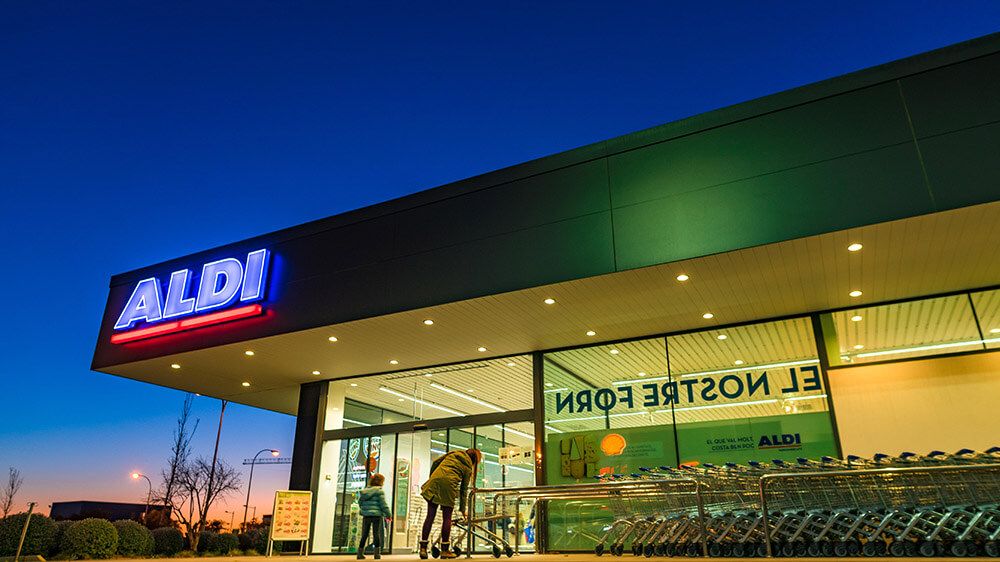 Aldi Nord is going to introduce Electronic Shelf Labels across all its country operations across Europe as part of its major transformation process and is building on a combined replenishment automation and shelf planning. The discounter's ongoing IT modernization project includes more than half a dozen systems more. Here's an overview.
Aldi Nord wants to become significantly more efficient and, at the same time, better respond in its brick-and-mortar business to the ever more rapidly changing interests of consumers. To achieve this, the discount store operator get itself many new solutions. These are already well advanced and some are even live. In total, the Europe-wide group is investing a high three-digit million Euro sum in this over a three-year period.
The discounter will use the new IT solutions as tool to optimize a number of predefined end-to-end business processes, explains Sinanudin Omerhodzic, CTO (Chief Technology Officer) of Aldi Nord. The main new solutions are:
• By the end of 2023, rollout of Electronic Shelf Labels in all nine countries in which Aldi Nord is active.
• Introduction of the automated replenishment software from Relex — integrated with shelf planning also from Relex.
• A modern analytics solution based on a Data Lake.
• The latest version of checkout software from GK.
• The SAP-Ariba purchasing system.
• Task management on tablet computers for store managers and their representatives.
• The SAP Financials accounting solution.
• Cloud computing on Microsoft's Cloud Azure, specifically including mission-critical systems.
• The icing on the cake will be a checkout-less store with computer vision technology in 2022 — in Utrecht, the Netherlands.
The Modernization is an overtaking process: In terms of IT, Aldi Nord was far behind other retailers. Now, the discounter is licensing the best systems currently available. For example, it previously worked without a standard financial software and is now introducing with S/4 Hana the latest version of SAP Financials as part of the transformation. It is already running in the test region Schloss Holte in Germany.

For sales forecasts and automated replenishment, too, the discounter is using what other users say is the best solution currently available for grocery retailing and especially for fresh food: Relex. The system, which uses artificial intelligence (AI) in the form of machine learning, should help Aldi to improve store stocks and, above all, reduce the spoilage of fruit and vegetables without risking out-of-shelves. The software also prospects to improve the allocation of the promotional nonfood goods across the store network.
Omerhodzic speaks of a "completely new level of automation" that the company is achieving with this automated replenishment. An initial pilot region in the Netherlands, with around 80 stores, has already been live for two months and is helping to optimize the system for the rollout in all countries. The discounter will be one of the first retailers worldwide to integrate automated replenishment with the space and shelf optimization system from Relex. This will allow, for example, to adapt the facings on the shelf according to the sales of the item in question in the respective store.
For Relex, as a newcomer to the global market for retail forecasting systems, the decision by Aldi Nord is a further push forward: after Lidl, it is the second from the top 10 of the European food retailing sector to introduce Relex. Users in Germany also include Rossmann, Douglas, Bünting and Lekkerland. Aldi Nord's decision is a blow to SAP because the retail group is replacing its SAP F&R solution, which was introduced only a few years ago, with Relex. However, the Essen-based company is satisfied with the SAP merchandise management system it implemented five years ago.
Data Lake & Co for data-driven decisions
A very important element of the digital transformation is the ongoing construction of an up-to-date analytics system. Aldi Nord has already acquired a Data Lake as a basis for this. "We want to make data-driven decisions," says Omerhodzic, describing Aldi's goal in terms of analytics software, but also in terms of AI-driven automated replenishment and other new IT solutions.

Aldi Nord will soon also be playing far ahead in the cloud league. Both, the GK OmniPOS checkout solution, which is already productive in half of the countries, and Relex are running as business-critical systems in the cloud. For SAP Retail, Aldi is looking into migration. "Cloud first — but not only" is Omerhodzic's principle. In this respect, the discounter has opted for Microsoft's Cloud Azure. Here, Aldi Nord is taking a different path with one of the three cloud world market leaders than Schwarz Group, which is investing several hundred million Euros into building its own cloud.

Omerhodzic calls Microsoft the "strategic technology partner" for deployments in the cloud. Strategic technology partners are also Accenture as Aldi's central transformation consultancy, as well as GK and Relex in their respective areas.