Coop Estonia, the country's largest and oldest retail group, has turned to RELEX to upgrade its supply chain management processes and bring them together within a single, centralized system.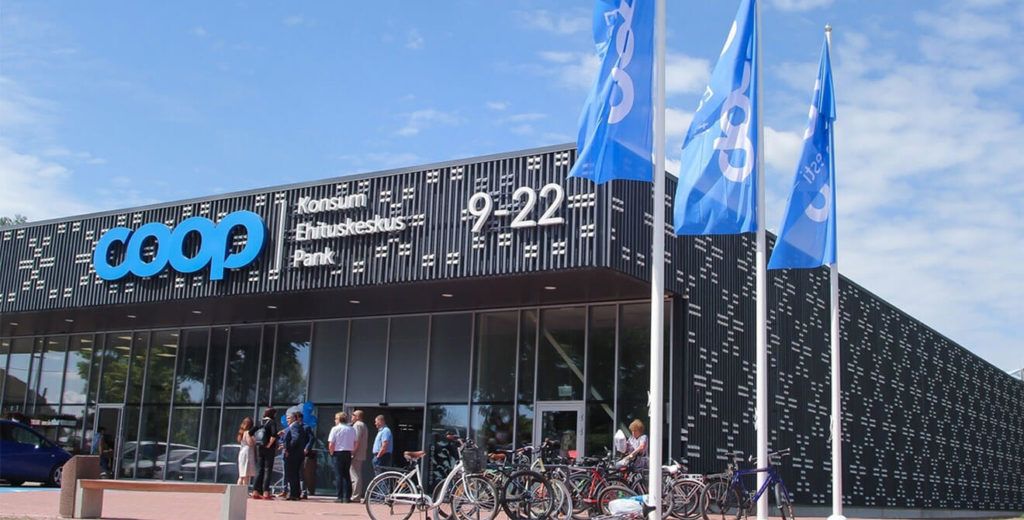 The group is a family of 19 consumer cooperatives with one DC and 341 stores in three different store formats across the country and is owned by some 80,000 customer-members. The Coop Estonia central association was set up in 1917 to offer cooperatives within the group a range of services from central logistics to collective marketing.
The central association wanted to provide better forecasting and replenishment to the group's cooperatives so their store staff could focus on providing superior customer service.
In its search for a new system, Coop Estonia carried out an extensive evaluation of different vendors. The company selected RELEX because of its broad expertise in retail planning and because the system met all its needs. The fact that RELEX had a team available nearby also influenced the decision.
Historically, the 19 different cooperatives have functioned independently, building their own processes and practices along the way. As a result, those cooperatives took a variety of approaches to forecasting and replenishment. A primary task for RELEX will be to unify the framework of Coop Estonia's supply chain management without losing the customer-centricity, adaptability and market knowledge of the local member cooperatives.
"It is important for us to be able to harmonize our retail planning processes while improving availability, inventory turnover and customer service," says Asko Pukk, Coop Estonia's Development Director.
We are delighted that RELEX can introduce us to proven best practice from the retail industry.
Coop Estonia's Process Manager Mika Ylinen was also glad to be able to draw on RELEX's experience rather than have to work out, from first principles, how to optimize its processes. "We are delighted that RELEX can introduce us to proven best practice from the retail industry. This way we don't have to spend much time figuring out how we should do things, but can focus more on implementing tried and tested approaches."
The implementation has been remarkably smooth, not least because of Coop Estonia's diligent approach to the toughest aspect of almost all software projects: change management.
"Coop Estonia's approach has been exemplary," says RELEX's Director of Partner Accounts Jukka Uskonen. "With 19 cooperatives, the company showed leadership by setting a clear vision and persuading colleagues to follow. By offering our experience and best practices, RELEX has allowed Coop Estonia to concentrate on proactive internal change management."
About Coop Estonia
Coop Estonia (previously ETK) is Estonia's oldest and biggest group in retail trade. Today the co-op family includes 19 consumer cooperatives all over the country. The Coop Eesti Keskühistu or central association, which was established in 1917, offers a full range of services to these cooperatives, from store planning services, centralized category management, central logistics to cooperative marketing.
More information: www.coop.ee