Optimizing supply chain and space planning will bring savings for regional
grocery retail brands
Bünting is implementing RELEX's forecasting and replenishment solutions as part of a move to centralize its supply chain planning. After a successful pilot, Bünting has also made the decision to implement RELEX's planogramming solution. Its goals are to reduce inventory, increase availability and optimize assortments at category and store levels.
Bünting AG is a traditional family-run business located in Leer, Ostfriesland, Germany. Founded in 1806, the company today employs over 14,000, owns several retail brands, and operates approximately 200 stores and 4 warehouses. Thanks to a 200-year history of growth based on adapting to changing markets, Bünting's business culture combines traditional values with a forward-thinking approach. This underpins the company's continued dynamic development.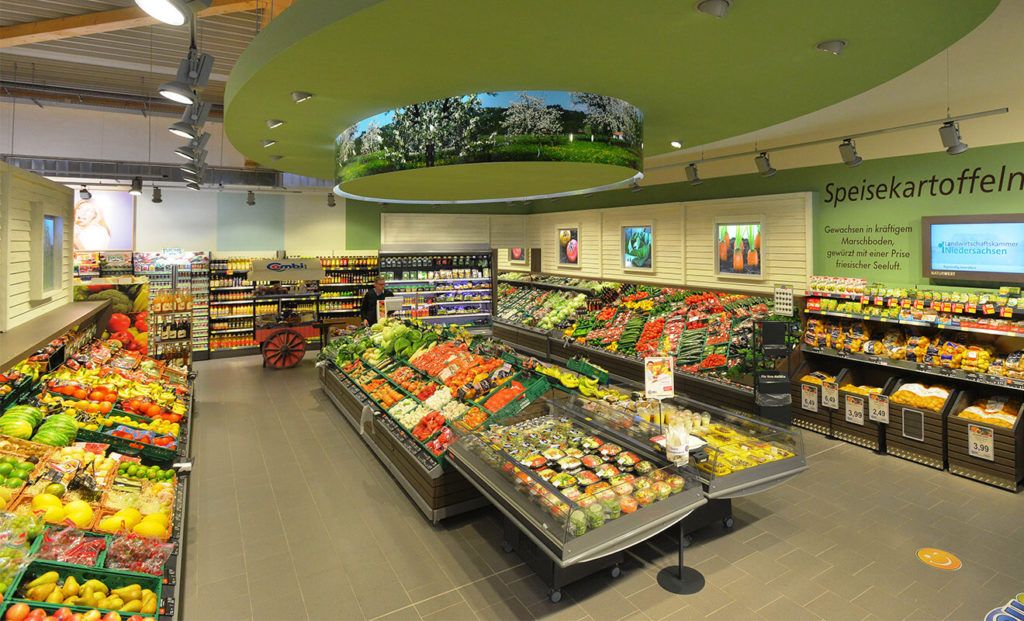 Bünting is in the process of completely overhauling its supply chain operations whereby they will be centralized under a unified management structure. Previously, the company used a decentralized merchandise management system, under which replenishment was handled manually and planners were restricted to the use of fixed parameters. The limitations meant that seasonal fluctuations, price elasticity and weather couldn't be taken into account in forecasting and replenishment.
"Products are dynamic. When it comes to demand, or the role they play in the assortment, they are constantly changing. We weren't able to capture this dynamism before as we couldn't process the necessary data. RELEX made that possible for us," says Helge-Christian Eilers, managing director at Bünting Einkauf und Logistik Dienstleistungs GmbH & Co. KG. (Bünting's purchase management and logistics service).
Bünting needed a flexible solution that adapts and develops as the company evolves without the need to rely on external support. The company also wanted the calculations behind forecasts and order proposals to be completely transparent. RELEX's supply chain solution met all these requirements and, in addition, exceeded expectations with its excellent handling of fresh produce.
RELEX makes it easy to feed sales data into the system and thanks to its user-friendly interface it's easy to understand stock levels and changes in inventory. Another feature that Bünting found particularly useful is that the system makes it easy for users to edit order proposals so they can be adapted and customized around particular circumstances, such as a local sporting events or festivals.
The pilot started in April 2017 during which 25 stores and 24,000 SKUs were optimized using RELEX. The implementation highlighted the advantages of better master data maintenance: as a result, new rules for processing and controlling stock were rolled out across its stores.
"The RELEX team really got to know our individual requirements and came to understand them perfectly," says Eilers. "At the beginning the learning curve was quite steep, and we received lots of individual support and training. Now we're confident using the system independently, knowing there's always a contact person available if we have questions. We feel very well taken care of."
With RELEX, Bünting was able to reduce out of stocks by 7.3%, while reducing inventory by 17.1 % and cutting waste by 23.9% in all pilot stores during the Christmas season.
Christmas is one of the most important seasons for a retailer, while also being the hardest to plan and forecast. With RELEX, Bünting was able to reduce out of stocks by 7.3%, while reducing inventory by 17.1 % and cutting waste by 23.9% in all pilot stores during the Christmas season.
Bünting was sufficiently impressed by the results achieved with RELEX's supply chain system that it also decided to pilot and adopt the company's planogramming solution. "The effects are more than impressive. Without space planning we always depended on standardized presentation plans for the stores," Eilers continues. "RELEX solutions give us the data and analysis we need to react quickly in any circumstance, fine tune planning for each of our stores, and adjust the flow of goods wherever necessary. The pilot projects completely won us over and we are very happy with the positive way things are developing."
Bünting is now in the process of rolling out the supply chain and space planning solutions to it's Combi, Jibi and Famila chains.
About Bünting
The Bünting Group has more than 14,000 employees and is one of the largest and leading employer and training enterprises in the northwest of Germany. Their secret to success: Commercial skills and a dynamic development, that allowed Bünting to constantly grow and bring the company forward.
The Bünting Group operates nationwide from their headquarters in Leer and their new administrative building in Nortmoor as well as from Oldenburg. The holding group J. Bünting Einkauf und Logistik Dienstleistungs GmbH & Co. KG is responsible for the strategic alignment and central management of all their subsidiaries. Including a tea retailer, six trading companies (to which Combi, Famila and Jibi belong) two service companies, a foundation and a tea museum.
More information: www.buenting.de/