6 pp
Increased availability
6%
Increased inventory turnover
6%
Decreased average days of supply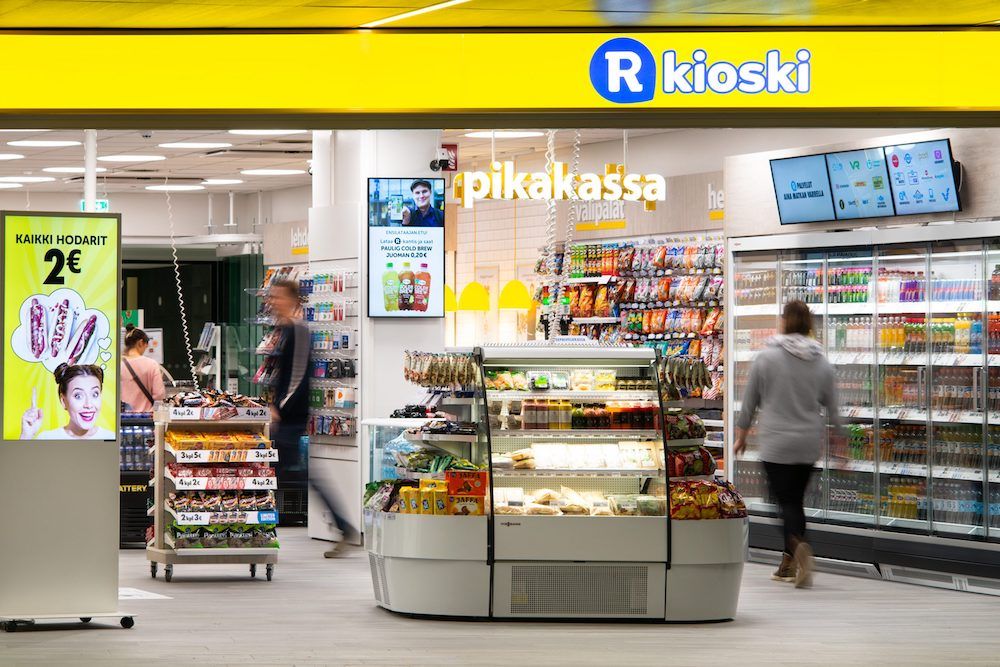 R-kioski, part of Reitan Convenience AS, a Finnish convenience store chain providing food, drinks, and everyday necessities and services, has increased availability and automated their processes through their partnership with RELEX Solutions, provider of unified supply chain and retail planning solutions. Since 2022, RELEX has provided forecasting and replenishment, promotion forecasting, fresh optimization, and the RELEX On-the-Go mobile solution for R-kioski's 400+ stores.  
By working with RELEX, the company has:
Increased availability by 6 pp
Increased inventory turnover by 6%
Decreased average days of supply by 6%
Before the RELEX implementation, R-kioski was challenged by a need for more automation, which resulted in excessive manual work. Since a majority of R-kioski's stores are franchised, the franchisor must work with store owners at a high level of transparency and agility. R-kioski turned to the RELEX solution to increase efficiency and automation, allowing store owners and associates to spend less time managing orders and more serving customers. The solution also enabled R-kioski to calculate order proposals automatically and provided store-level visibility and order adjustments with RELEX On-the-Go. The project was completed within a year, and the positive impact of the new capabilities was seen almost immediately across the stores.
After implementing RELEX, R-kioski has increased availability and inventory turnover and improved automation and efficiency for their replenishment processes. The high level of automation has enabled teams, centrally and in stores, to save time and focus more on high-value work by removing time-consuming, repetitive tasks. In addition, mobile access to the solution has improved visibility and ensured smooth collaboration between the stores and the Support Office.
"We have reached all the KPIs set when we started the RELEX implementation project, and this is just the beginning," says Maria Sjöroos, IT & HR Director at R-kioski. "With the help of RELEX, we have great opportunities to develop both store work and customer experience further, and we will seize them."
"We are excited about the results we have been able to achieve with R-kioski and to see them reap the benefits from the solution," says Emma Aidanpää-Salmi, VP Customer Success at RELEX Solutions. "Given the special characteristics of the franchising model R-kioski is operating, achieving these results within such a short time is very impressive."