Royal Voluntary Service, a volunteering organisation, has chosen RELEX Space Planning to support the design and delivery of healthy eating focused planograms to its retail outlets across Britain. Royal Voluntary Service operates more than 230 shops, cafés and trolley services in National Health Service (NHS) hospital locations.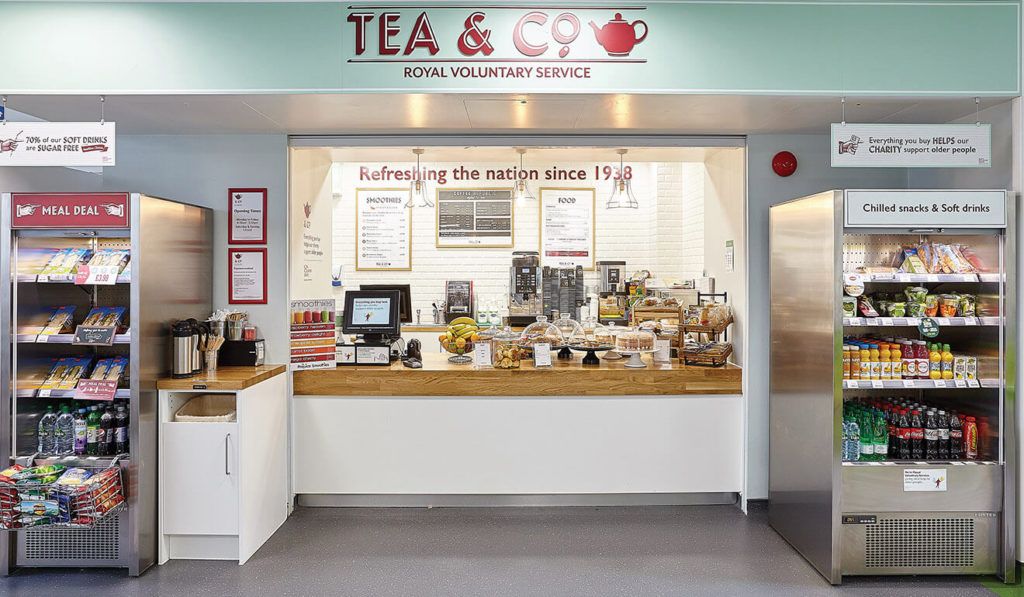 Royal Voluntary Service is supporting the NHS workforce health and wellbeing drive, by providing healthy options in its hospital outlets. Royal Voluntary Service was the first hospital retailer to gain full compliance with the Scottish Healthcare Retail Standard, and the Healthy Living Award Plus in all Scottish outlets. Last year, NHS England began to implement its new CQUIN guidelines, which impose similar restrictions in England. These initiatives create a requirement to be able to report product range and space by a variety of unusual attributes, such as sugar content, or calorie count (and often a complex combination of many attributes).
Royal Voluntary Service has chosen to replace its existing store space planning system with RELEX's next-generation merchandising platform that includes flexible reporting and advanced 3D visualization for any category and any fixture, including non-standard fittings such as chests and table-tops. Now their centralized team of merchandisers can manage and control planograms providing shared visibility across all stores' data. The charity has begun the deployment of RELEX across its outlets.
We have been impressed not only by RELEX's technology, but also its deep retail expertise and its collaborative implementation approach.
Shaun Brown, Space Planning Manager of Royal Voluntary Service said: "We have been impressed not only by RELEX's technology, but also its deep retail expertise and its collaborative implementation approach. RELEX will help us to not only deliver on our commitment to providing healthy eating options to our customers in British hospitals, but also support our business in increasing efficiency and improving store planogram implementation and compliance.
Liz Tarrant, Business Manager for RELEX is delighted to have the charity onboard: "This is our first client in the charity sector. With profits from the hospital outlets enabling the charity to support older people and the NHS, any efficiencies resulting in cost savings will have a direct effect on people's lives. We are proud to be a part of this."
About Royal Voluntary Service
Royal Voluntary Service is one of the largest volunteer organisations in the UK. Their 25,000 volunteers help older people stay active, independent and involved in their communities. The charity delivers volunteer and community led services which help older people to look after themselves better and build social connections. The charity is one of the largest retailers in the NHS with 230 shops, cafes and trolleys run by volunteers across the UK who provide tea and company to hospital patients and visitors while raising funds to support the charity's community work.
More information: www.royalvoluntaryservice.org.uk