Every year here at RELEX, our offices all over the world get together and select charities to support. In the past, we were fortunate enough to be able to volunteer in person, but due to the ongoing pandemic, this year we focused on ways to keep everyone safe while still giving to some incredible charities.
From Australia to Europe and all the way to our Northern American office, we made donations, helped some incredible causes, and even participated in person at charitable activities where it was safe to do so. Below we have listed some of the amazing causes RELEX was happy to support this year:
Fighting Climate Change by Biking
In spring, RELEX Finland joined the fight against climate change by taking part in the Finnish Red Cross and Kilometer Competition's collaborative biking charity. Our team surpassed their initial goal and biked over 30,000 km.
Through the team's donation and participation, RELEX Finland was able to help Red Cross's climate change reduction efforts both domestically and globally. During the three-month-long competition, our bikers saved over 2,000 liters of gas and 5,000 kg of CO2 by relying on their own strength to get around Finland.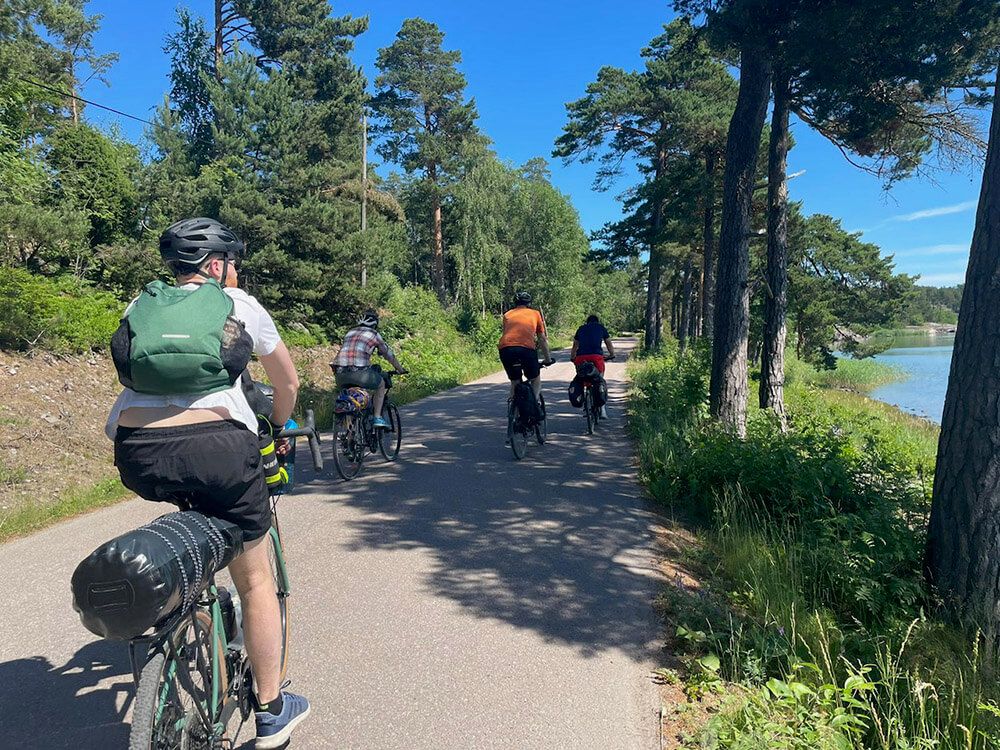 Reforestation and Pediatric Care
This year RELEX Italy supported the ZeroCO2 cooperative, which fights against CO2 emissions through reforestation, afforestation, and planting trees in urban areas around the world. Following our values of sustainable development, our team in Italy donated by purchasing pomegranate trees that collectively correlate to the absorption of 1,500 kg of CO2 every year.
The Italian team also donated to The Salus Pueri Foundation, which supports Padua Pediatrics, a hospital dedicated to the care of children and one of the most important health centers in Italy.
Support for Premature Babies and Their Families
RELEXians in the APAC region chose to support an amazing charity, Life's Little Treasures Foundation (LLTF). LLTF is one of Australia's leading charities dedicated to providing practical support, information, and assistance to the families of babies born prematurely or with an illness. Their vision is to ensure that all families in this situation have easy access to critical information and community support.
Children's Cancer Foundation
RELEX Denmark chose to support Team Rynekby in their effort to raise millions in funds for the Children's Cancer Foundation (Børnecancerfonden). The majority of the funds raised by this foundation go to vital research that helps more children survive cancer and reduces late-stage diagnoses.
Supporting a Humanitarian Organization Saving Lives
Our Swedish team chose to donate to Médecins Sans Frontières (Läkare Utan Gränser), an independent medical organization focused on saving lives and alleviating suffering wherever help is needed most. They assist people who have been affected by crises, wars, or natural disasters regardless of political affiliation, religion, or ethnicity. In 1999 MSF received the Nobel Peace Prize for their amazing efforts.
COVID-19 Vaccines to People in Need
RELEX Norway chose a very topical cause by donating COVID-19 vaccines to developing countries with vaccine shortages through UNICEF. By donating vaccines, the Norwegian team supported UNICEF's mission to shorten the wait for protection against one of the world's most dangerous viruses.
Water and Rainbows
Team Germany chose to donate to Viva con Agua, which aims to provide access to clean drinking water, hygiene facilities, and basic sanitary provisions for all people. Our German colleagues started a challenge to get moving while giving to this great cause by counting their steps and donating according to their combined efforts.

RELEX Germany also participated in Wiesbaden Engagiert 2021, giving their local community some much-needed care and attention. Some eager RELEXians even joined forces to paint a rainbow bench to brighten the neighborhood.
Supporting Deserving Families with Donations
During the summer, our American colleagues partnered with the Ronald McDonald House (RMH), which helps support and house the families of children battling severe illness. The American team made bracelets, capes, and cards for the children and boxed up food for the families staying at the RMH facilities.
Saving Lives with Holiday Sweaters
Our offices in the United Kingdom worked on a variety of projects as a part of their annual charity campaign. RELEXians from both Stoke and London took part in Save the Children Christmas Jumper Day, proudly showing off their festive sweaters and donating to the charity that helps support disadvantaged children learn, grow, and become who they want to be. In addition, the London office donated to Macmillan Cancer Support, which provides support to people fighting cancer, while the Stoke office chose Mind, which provides advice and support to anyone experiencing a mental health problem and campaigns to improve services, raise awareness, and promote understanding of mental health issues.