Every year here at RELEX, our offices all over the world get together and select charities to support. We were unable to get together in person during the peak years of the COVID pandemic and focused instead on making donations to incredible organizations. We were happy this year to see that many offices organized in-person charitable activities in addition to those making donations to selected causes.
Below we have listed some of the amazing causes RELEX was happy to support in 2022:
Support for rescued animals
RELEX Germany chose to support Sindlinger Glückswiese, an organization that gives rescued animals a home. They strive to protect animal life and teach children that every living being is valuable. They organize a multitude of activities, ranging from riding therapy to birthday parties for children.
A team of RELEX Germany employees helped provide care for the animals with an active day of mucking out, feeding, re-bedding, grooming, and cleaning. The team also took several horses for walks and assisted with a riding lesson.
Support for cancer and multiple sclerosis research
RELEX Italy donated to two Italian foundations focusing on medical research: to Associazione Italiana per la Ricerca sul Cancro (AIRC), which carries out cancer research, and Associazione Italiana Sclerosi Multipla (AISM), which carries out research on multiple sclerosis (MS).
The decision to donate to AIRC and AISM was a personal one for the RELEX Italy team, as several of their colleagues have been affected by cancer and multiple sclerosis. The team hopes that these donations show those colleagues that their team always supports them.
Support and maintenance of a common green space
A handful of RELEX USA team members in Atlanta ventured to Piedmont Park for a special Earth Day project. They spent the day spreading mulch, weeding, and performing a general clean-up of the local green space.
People in their community often visit Piedmont Park to see friends and family, exercise, and relax. The park is accessible to all of Atlanta and has become a sanctuary for the entire city. The RELEX USA team was honored to do their part to ensure it stays safe and clean.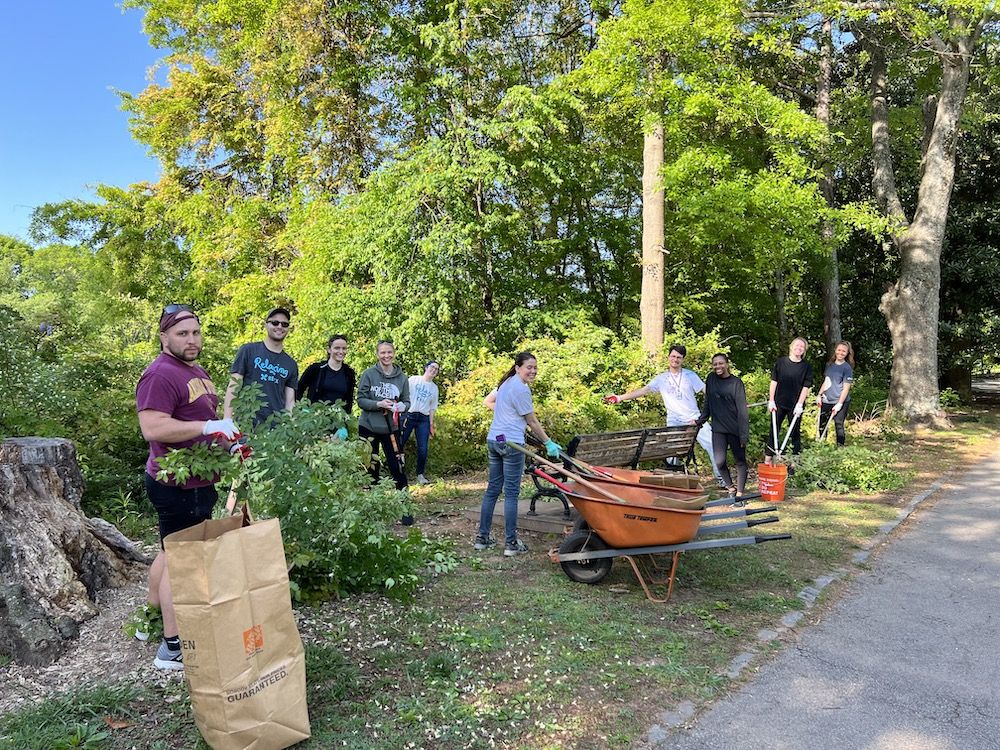 Support for disadvantaged children
RELEX Denmark chose to support Red Barnet, the Danish 'Save the Children' organization.
They chose Red Barnet out of concern for children caught in the middle of armed conflict, such as those in Afghanistan and Ukraine. The impact of these conflicts combined with climate change, COVID-19, and the rising costs of food and fuel has left close to 1 million people facing famine conditions across five countries.
Children's rights to survival, protection, and education are under immediate threat. RELEX Denmark hopes that their contribution to Red Barnet helps protect children to ensure they not only survive but thrive.
Support for families going through the loss of a child
RELEX Finland donated to Child Death Families Finland – Käpy ry. The organization provides support for families who experience the loss of a child in the late stages of pregnancy, infancy, childhood, or young adulthood. More than 150 volunteers across Finland support the association, and they offer many kinds of support for impacted families according to their needs. Käpy brings to light the importance of grief management and taking time to heal after a tragedy.
Support for the future of people and nature
RELEX Norway supported the important work of the World Wildlife Fund (WWF) with their donation. WWF is the world's leading conservation organization and works in nearly 100 countries. They collaborate with people around the world to develop and deliver innovative solutions that protect communities, wildlife, and the places in which they live. Their efforts ensure that the value of nature is reflected in decision-making from a local to a global scale.
Support for social inclusion and food waste reduction
RELEX Portugal supported the SEMEAR Project, a social inclusion program with the objective of promoting the employability and socio-professional integration of young people and adults with cognitive and developmental difficulties. The program accomplishes this through certified training, transformation, and organic agricultural production.
The RELEX Portugal team participated in the "Semear Mercearia" Initiative. This inclusive social business employs people with disabilities to assist in the preparation, confection, transformation, and sale of homemade gourmet products. The initiative seeks to recover endangered fruit and vegetable products to combat food waste. The RELEX team spent a day working in groups to store and organize the product warehouse, pack and label processed products, and prepare and compose more than 150 Christmas baskets to sell.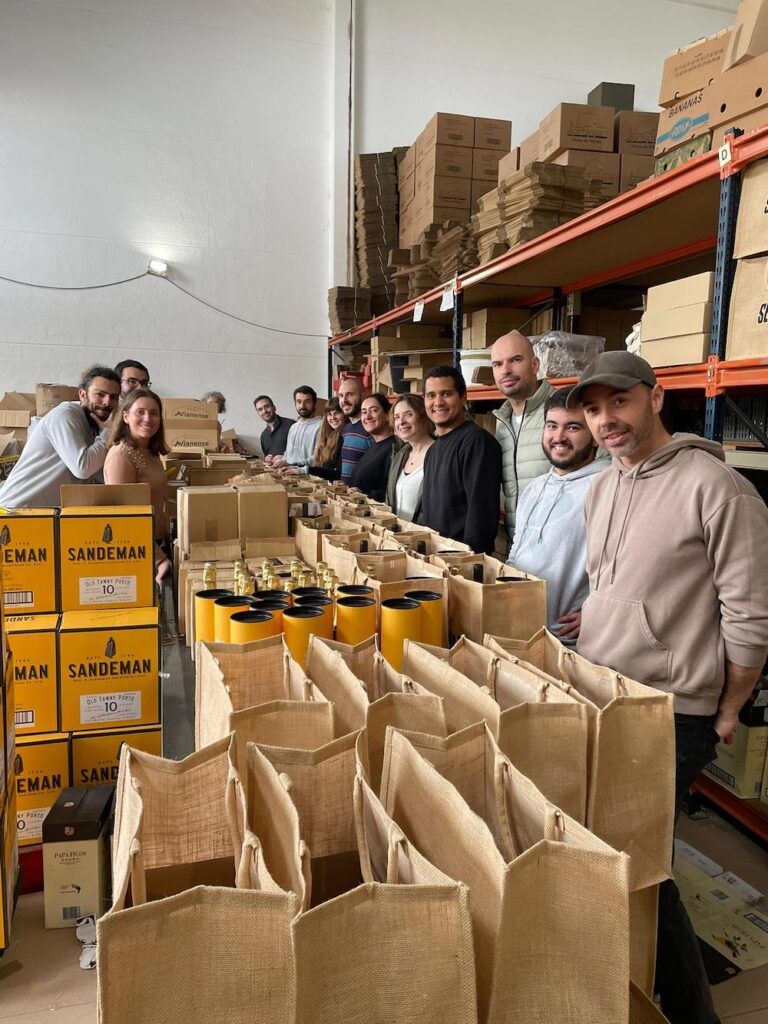 Support for water, sanitation, and hygiene projects
RELEX Sweden donated to support one of the most essential causes of all: the right to clean water. WaterAid provides millions of people worldwide with taps, toilets, sanitary supplies, and more. The organization uses donations from teams like RELEX Sweden to ensure more nurses like Maria Alberto in Mozambique operate in sanitary conditions with clean water.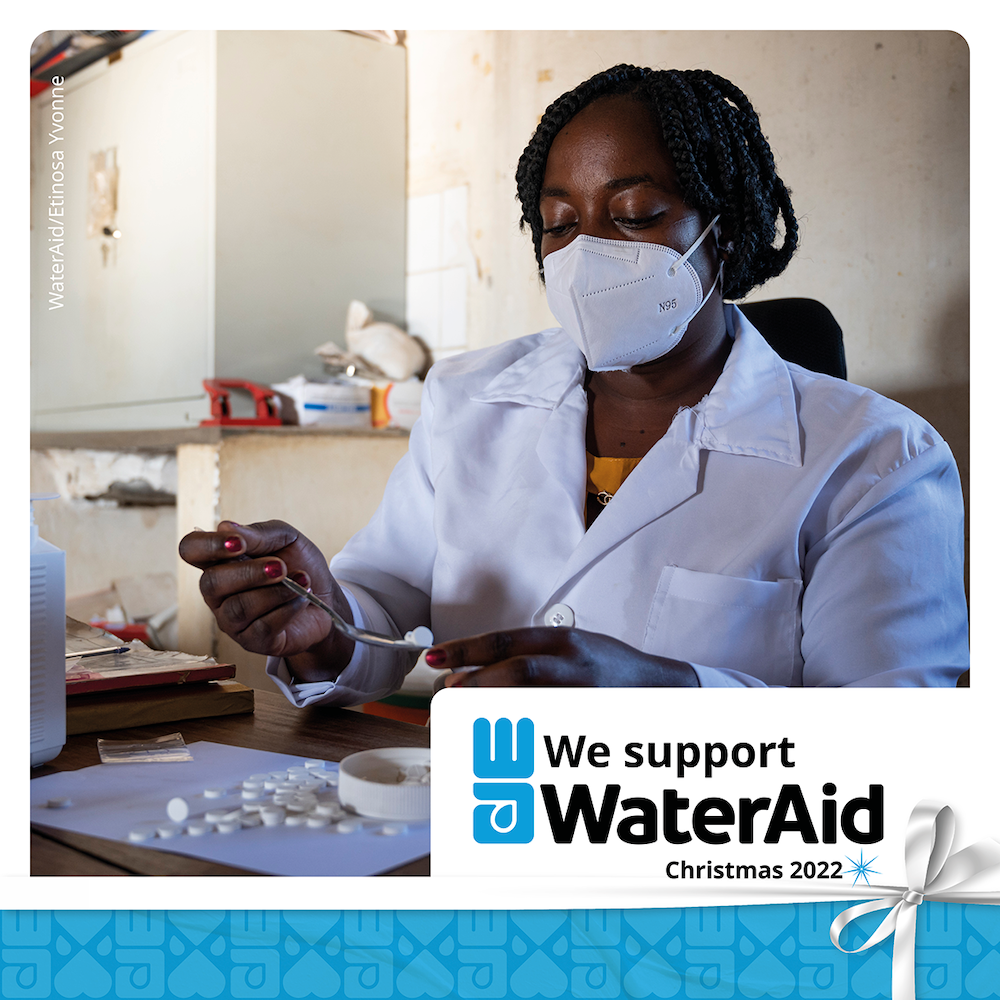 Support for mental health, men's health, Parkinson's research, and more
RELEX UK worked on a variety of projects as part of their annual charity campaign.
The team in the Stoke office participated in a charity football tournament to support Parkinson's UK. The organization funds research into the most promising Parkinson's treatments to improve life for people with Parkinson's and those who support them.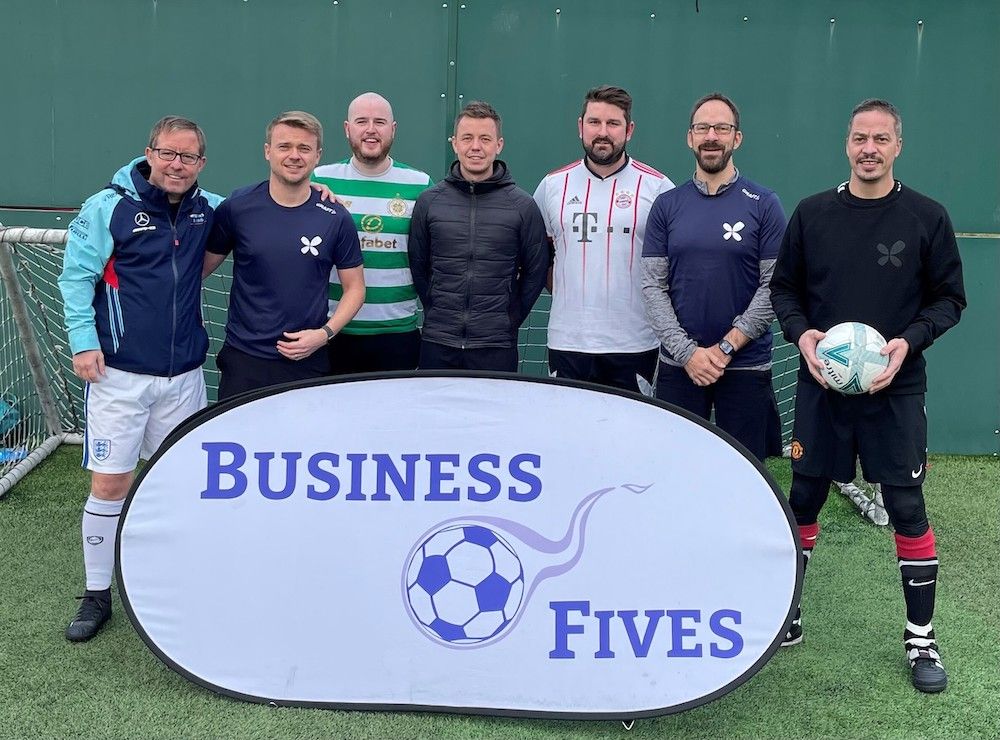 The Stoke office also chose to support the North Staffs Asperger/Autism Association (NSAA), which provides help and advice to individuals with an Autistic Spectrum Condition along with their parents and caretakers.
A group of team members from the London office raised funds for the Movember Foundation. The charity supports all aspects of men's health, including testicular and prostate cancer, mental health, and suicide prevention. The team took part in 'Movember,' growing mustaches for family and friends to sponsor throughout the month of November.
The London office also chose to support Mind. The organization provides advice and help to those experiencing mental ill-health. Mind runs campaigns to improve services, raise awareness, and promote a better understanding of mental health challenges.
Support for cancer research, providing meals for the disadvantaged, and helping abandoned pets
RELEX Asia Pacific made donations to three charities in the region. First, they donated to the Cancer Council Australia, an organization which supports research into the prevention and treatment of cancer. Cancer Council Australia also supports those affected by cancer. Second, the team donated to Willing Hearts, a non-affiliated charity run by volunteers in Singapore. Willing Hearts prepares and distributes about 11,000 meals daily for disabled, elderly, or disadvantaged people. Finally, they donated to Causes for Animals Singapore, a group which supports animal welfare. The organization's mission is to help homeless and abandoned pets, and they strive to promote compassionate treatment of these animals.  
Community engagement and social responsibility are fundamental principles for RELEX and our employees. That's why the founders of RELEX recently launched the RELEX Foundation for a Better Future. This charitable foundation aims to improve environmental restoration, climate change mitigation, human rights, and equality across the world to build a better future for generations to come.
Read more about how the RELEX Foundation is investing in the future here.