Leading Swedish chain of builders' merchants to optimize supply chain forecasting and replenishment processes, ensuring enhanced availability and efficiency for both professional and DIY customers.
Beijer Byggmaterial AB, the premier Swedish chain of builders' merchants and part of STARK Group, has selected RELEX Solutions, provider of unified supply chain and retail planning solutions. The RELEX forecasting and replenishment solution will service Beijer Byggmaterial's 117 stores as well as distribution centers throughout Sweden, driving improved and optimized retail and supply chain processes.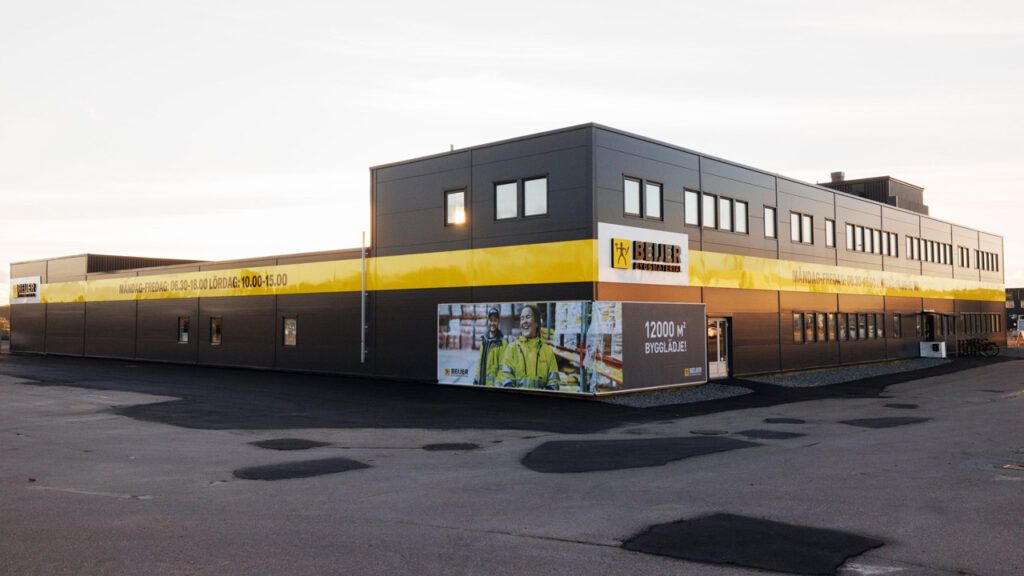 Founded in 1866, Beijer Byggmaterial has evolved from a small business importing chemicals and materials into the largest national player in Sweden's builders' merchant landscape. As part of STARK Group, Beijer Byggmaterial is committed to embracing innovation and improving its operations to better serve its customers. Their old system could not keep up with their growing business, nor was developing enough as a solution, so Beijer Byggmaterial decided to look for a flexible solution that improves product availability and makes their supply chain planning and operations smoother.
The collaboration with RELEX Solutions will focus on enhancing store and distribution center forecasting and replenishment processes. With the new streamlined processes, Beijer Byggmaterial will be able to ensure that products are restocked efficiently, and orders are placed for the right items at the right moments, all while maintaining cost-effectiveness. With these processes in place, they will be able to ensure product availability to customers exactly when they seek to make a purchase. By streamlining their replenishment processes, they will be able to reduce inventory costs and optimize cost factors related to procurement, ensuring purchases are made in prudent quantities.
Henrik Ehrengren, Supply Chain Director at Beijer Byggmaterial, said, "The logistic flows are one of our most important competitive advantages within Beijer.Our customers expect the right product at the right time and in the right place. Our collaboration with RELEX is a central part of our efforts to optimize our logistics work."
Søren Gram Christensen, Operations Director, Scandinavia at RELEX Solutions, stated, "We are thrilled to embark on this collaborative journey with Beijer Byggmaterial. Our successful collaboration with STARK Suomi in Finland which is part of the same group is an example of the transformative power of our solutions. Together, we are committed to delivering results that drive efficiency and improve customer satisfaction." The collaboration announcement follows STARK Suomi's successful integration and optimization of demand forecasting and replenishment processes across its stores and distribution centers in Finland. These positive outcomes lay the foundation for the successful implementation and positive impact that Beijer Byggmaterial anticipates in its journey with RELEX Solutions.