bp invests in AI based technology to enhance convenience offer and meet shifts in customer behaviour
RELEX Solutions' unified supply chain and retail planning platform will help bp maximise product availability and minimise food waste across 300 UK stores
New digital solutions underpin bp's aim to double convenience gross margin and strategic convenience sites by 2030
bp has signed an agreement with RELEX Solutions, provider of unified supply chain and retail planning solutions, to implement their forecasting and replenishment capabilities in its UK convenience retail business. The platform leverages AI to provide in-depth forecasting and analytics to anticipate and meet fluctuations in customer demand and will support supply chain planning across bp's 300 company owned retail sites and Wild Bean Cafes in the UK.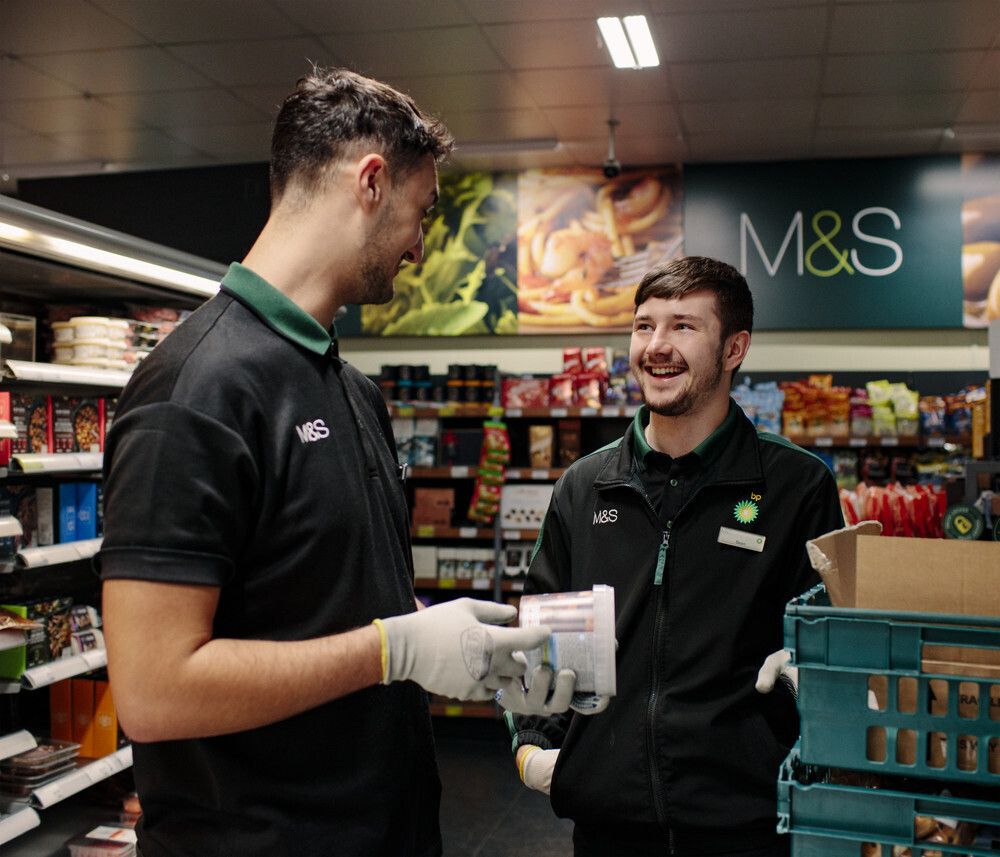 With over half of customers to bp's UK retail stores now visiting on a food-only mission, rather than for fuel-only or food and fuel, product availability is key to maintaining a great customer experience. This investment in the optimisation of its retail supply chain will help bp anticipate customers' needs and ensure they have the right products, in the right place, at the right time – and ultimately keep them coming back for more.
Jo Hayward, VP for convenience in Europe at bp, commented: "Supply chain optimisation is critical for bp's convenience growth ambitions. Our strategy is to offer customers on the move with quality food and coffee at our network of convenient roadside locations. With the RELEX platform, we're aiming to strike the balance between maximising availability and minimising food waste – optimising each stage of the supply chain from the warehouse to the store, so that our customers can always rely on us for what they want, when and where they want it."
bp is investing in convenience as one of its five strategic transition growth engines, along with EV charging, hydrogen, bioenergy, and renewables and power. Between 2023-2030 bp aims for around half of its cumulative $55-65 billion transition growth engine investment to go into convenience, bioenergy and EV charging. By 2030 bp is looking to double convenience gross margin from a 2022 base of around $1.5bn and double strategic convenience sites – the retail sites where we believe our offer is differentiated from our competitors – to more than 3,400.
The growth of bp's convenience and food service offer creates new challenges for the supply chain – including managing seasonality, short shelf-life products and minimising food waste. Anticipating demand and aggregating it to drive product sourcing and decision-making is critical.
Mikko Kärkkäinen, Co-founder and Group CEO, at RELEX Solutions, commented: "We're delighted to collaborate with bp to optimise their supply chain and support their goal of reducing waste – something we're passionate about impacting with technology. Our AI-based forecasting and replenishment solution provides in-depth analytics and forecasting data to help identify and manage fluctuations in product demand. It uses a wide range of datapoints, including weather forecasts, price and other commercial parameters with sales history and variations in regional preferences, to provide a bespoke demand forecasts for every product in every store. This leads to the right product levels in every store increasing customer satisfaction, sales and reducing food waste."
Following the UK rollout, the use of the RELEX Solutions platform will potentially be expanded to more of bp's 3,300 company owned retail sites across Europe.