ICA Sweden, Sweden's leading grocery retailer, is optimizing its supply chain processes with the help of retail planning expert RELEX Solutions by making its forecasting and replenishment more proactive.
ICA Sweden, one of the biggest retailers in the Nordic region, wanted better support and decided to update its largely manual replenishment process because of the size and complexity of its operations. ICA Sweden is the supplier for 1300 independently operated stores that together account for some 36% of Sweden's grocery market with a combined turnover of €7.12Bn (2017).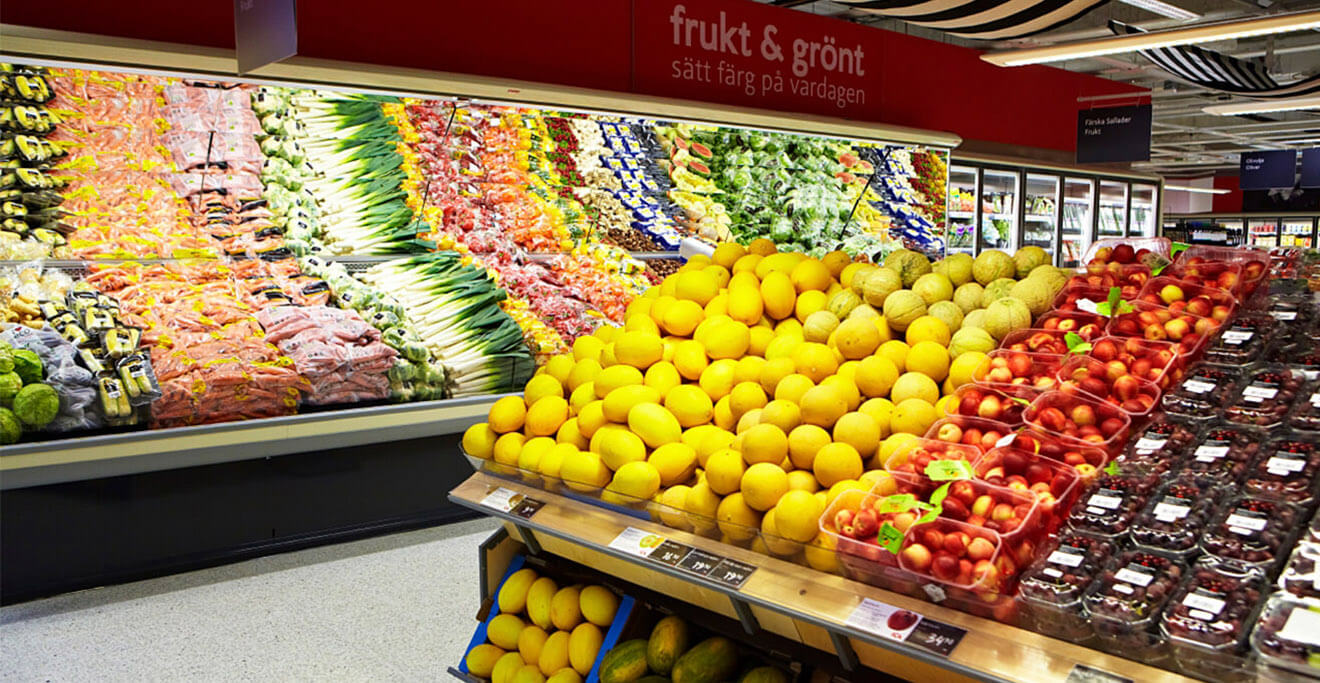 The company wanted a wider range of planning and forecasting tools than its existing forecasting system offered. In particular, it wanted to find a system that would unify its planning by standardising workflows across the organisation and enable data sharing both within the group and with suppliers.
ICA Sweden also wanted to increase forecast accuracy, particularly relating to challenging situations such as campaigns, product introductions and ramp-downs, while at the same time enabling its planners to work on orders further ahead than had previously been possible.
"We looked at a number of solutions," says Kristoffer Widén, ICA Sweden's Director of Replenishment, "and chose RELEX both because the solution offers the complete range of tools we need today and, in the future, and because the company has built a very strong reputation within grocery retail for both its commitment to its customers and for delivering results."
We've already seen very promising results and the whole project has proceeded with a minimum of stress.
"One of the key goals has been to streamline our processes so we can focus on value adding activities such as seasonal planning and cooperation with suppliers," says Richard Belec, ICA Sweden's Replenishment Business & IT Development Manager. "We've already seen very promising results and the whole project has proceeded with a minimum of stress."
Particular attention has been paid to managing change within the organization. Key to the project has been harmonizing ways of working across different business areas. This has meant both introducing new processes and bringing colleagues' skills up to the same level.
The result has been that across the business, the various units have been able to exert much more control over their particular supply chain challenges and are in a far better position to get the results they want.
"ICA Sweden has a really skilled supply chain team," says Matilda Arnell, Project Manager at RELEX Solutions. "They brought to the project both a strategic overview and great analytical skills, and they've really helped steer the process to ensure they have the control over daily operations they need."
"ICA Sweden has never been afraid to listen, question and, whenever necessary, challenge us," says Christian Brunberg, RELEX's Sales Director Scandinavia. "That's exactly the kind of relationship we like, because that level of trust and communication almost invariably produces excellent results."
About ICA Sweden
With around 1,300 stores and a market share of around 36%, ICA Sweden is the leading grocery retailer in the country. The business is operated in cooperation with independent ICA retailers. They each own and operate their own store, which makes it possible for them to tailor concepts and offers to local demand. There is also extensive collaboration on things like expansion, sourcing, logistics, IT and marketing communication, enabling economies of scale to be achieved.
ICA Sweden also has ICA Special, which works with sourcing and sales of non-food items including non-food sales through Maxi ICA Stormarknad. ICA Special also runs a wholesale operation for ICA Kvantum, ICA Supermarket and ICA Nära in Sweden, and delivers products to ICA's operations in the Baltic countries.
More information: www.ica.se