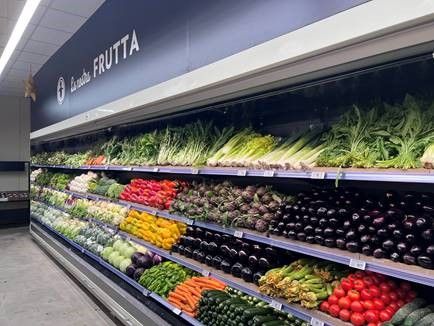 The Italian cooperative company Realco has significantly improved its inventory management through its partnership with RELEX Solutions, provider of unified supply chain and retail planning solutions. Since June 2021, RELEX has provided machine learning-based forecasting and replenishment for all Realco distribution centers, which supply around 180 independent sales points throughout Italy.
Since the RELEX implementation, Realco has achieved:
An increase in inventory turnover ranging from 2,5% to 11% depending on product category
No significant decrease in product availability, despite the current procurement challenges
A 20% reduction in planners' workload
Before the RELEX implementation, Realco struggled to anticipate the variety of demand from the various brands and consumer behaviors of its affiliated stores. They also needed the ability to forecast uplifts in demand prior to in-store promotions.
Realco turned to RELEX because of their track record in food retail optimization and the configurability of their machine learning forecasting and replenishment solution. The implementation started in June 2021, and the solution went live in March 2022.
The RELEX solution now calculates store and promotional forecasting, so Realco has better visibility into the future ordering of their affiliated stores, including inventory shifts such as stockpiling before promotions. Realco currently uses these forecasts as a basis for DC replenishment, with the aim of sharing them with stores in the future to make it easier for affiliates to manage orders.
"The machine learning driven RELEX solution gives us increased visibility over our supply chain so we can tackle inventory challenges early on," says Elena Bassoli, Logistics Manager at Realco. "Despite the current difficulties in keeping some products stocked, we have been able to protect product availability for our affiliated stores."
"We are thrilled that we have been able to help Realco increase their competitiveness through the digitalization and optimization of their supply chain," says Stefano Scandelli, SVP EMEA & APAC at RELEX Solutions. "With RELEX, we know they'll be able to help their affiliated stores stay stocked with the variety of products their customers need."