Building on success within their consumer goods' business, S Group expands AI-driven clearance optimization capabilities to their grocery business.
S Group, one of the leading retail chains in the Nordics, will expand their collaboration with RELEX Solutions, provider of unified supply chain and retail planning solutions to include clearance optimization capabilities for their grocery business. S Group is one of the largest retail organizations in Finland, with 20 local cooperatives and more than 1,900 outlets.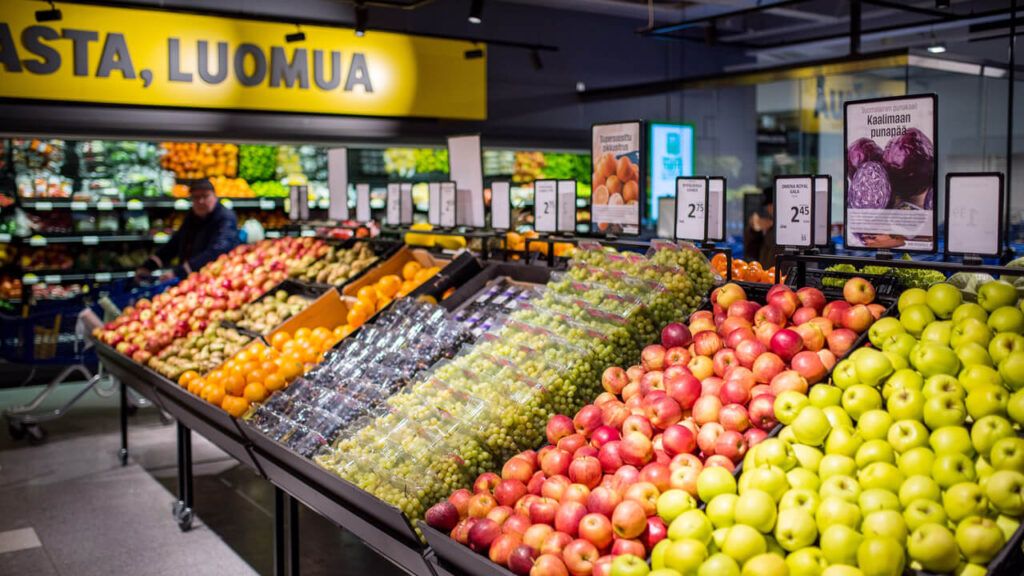 S Group has benefitted from using the RELEX forecasting and replenishment solution for nearly a decade. Recognizing the potential for even greater advantages, they have expanded their RELEX footprint to include clearance optimization capabilities. S Group's diverse retail formats and wide-ranging product offerings require expert management, particularly as they handle a multitude of seasonal products. As each season concludes, the need to efficiently clear inventory to accommodate new arrivals becomes a top priority. RELEX will enable them to reduce inventory levels in assortment changes while maximizing their profitability.
Although the clearance solution was implemented fairly recently in their consumer goods business, S Group has already achieved a 5 pp increase in the average margins of markdown products, such as seasonal products. These recent improvements are attributed to the availability of better product choices on the shelves and a more adaptable promotion strategy that can respond to changes in shopper preferences and the impact of inflation, and these improvements are expected to continue.
By expanding the usage of clearance optimization capabilities to their grocery business, S Group will be able to streamline their clearance process considerably. Previously the clearance products were organized through time-consuming manual processes. With RELEX, they will benefit from increased automation and analytics in identifying the right products for clearance, thus driving both efficiency and accuracy.
Mikko Hänninen, IT Area Lead, Assortment Planning and Space Management at S Group, expressed the significance of this expanded collaboration with RELEX, saying, "RELEX offers a proven solution and our promising results within the consumer goods business over the past year have paved the way for our expansion into the grocery sector, covering our entire supermarket business. RELEX allows us to streamline assortment changes and seamlessly integrate replenishment and markdown, all of which combine to deliver the optimal results we seek for our customers."
"This expansion into the grocery sector exemplifies the tangible benefits RELEX delivers to our customers, making their entire supermarket business more efficient and profitable. We're excited about our long-standing partnership with this leading Nordic retailer, and this success showcases how our unified platform simplifies retail planning, enabling commercial and supply chain teams to work together seamlessly," said Jason Berry, Vice President of Sales at RELEX.