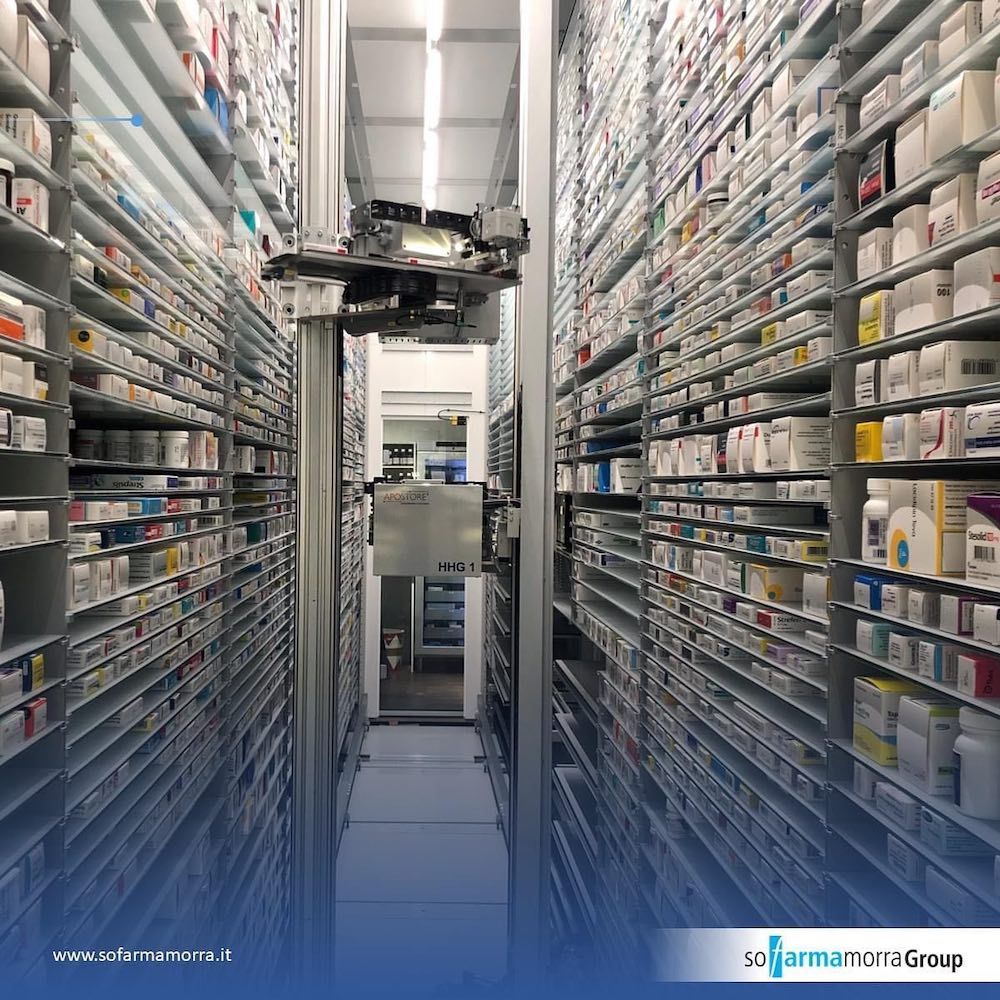 So.Farma.Morra, a leading Italian pharmaceutical distributor, has driven significant improvements to its inventory management through its partnership with RELEX Solutions, provider of unified supply chain and retail planning solutions. Since September 2019, RELEX has provided forecasting and replenishment for So.Farma.Morra's 15 DCs, which supply about 90,000 products to 7,500 customer pharmacies throughout Italy.
By working with RELEX, the company has achieved:
6% increase in annual inventory turnover for the past 2 years
Steady increase in sales over the last 3 years
Product availability above the market benchmark, despite the COVID-19 pandemic and product shortages
So.Farma.Morra selected RELEX for the flexibility of their advanced forecasting and replenishment solution and experience in supply chain optimization within the pharmaceutical industry. The project started in September 2019 with no significant delays, despite a remote implementation and the effects of the COVID-19 pandemic.
So.Farma.Morra is now able to balance product availability and inventory in a highly competitive environment. Thanks to the visibility and control offered by the RELEX solution, So.Farma.Morra's supply chain has now become more data-driven and agile to evolve with their changing business needs and commercial strategy.
The group has also improved the quality of the purchasing department's work by automating and streamlining the replenishment process. Now planners can focus on analyzing data and optimizing decisions rather than performing routine replenishment.
"Our main goal at So.Farma.Morra is to satisfy our customer pharmacies, and effective inventory management is key to providing them with the product availability and assortment they need without increasing operational costs," says Riccardo Morra, So.Farma.Morra Commercial Director. "With RELEX, we have been able to mitigate product shortages and respond to demand peaks during the pandemic while keeping our inventory levels stable."
"We are glad we have been able to help So.Farma.Morra reach their strategic goals despite the obstacles of the COVID-19 pandemic and supply chain disruptions," says Stefano Scandelli, SVP EMEA & APAC at RELEX Solutions. "We are confident they will continue reaping full benefits from our state-of-the-art solution no matter what the future holds."