Ametller Origen, a grocery company in Catalonia, Spain, that specializes in both fresh and packaged food items, has chosen RELEX for its supply chain planning. Through the partnership, Ametller will centralize purchasing and store replenishment, increase service levels, manage shelf availability, and optimize inventory while reducing spoilage and contributing to environmental sustainability.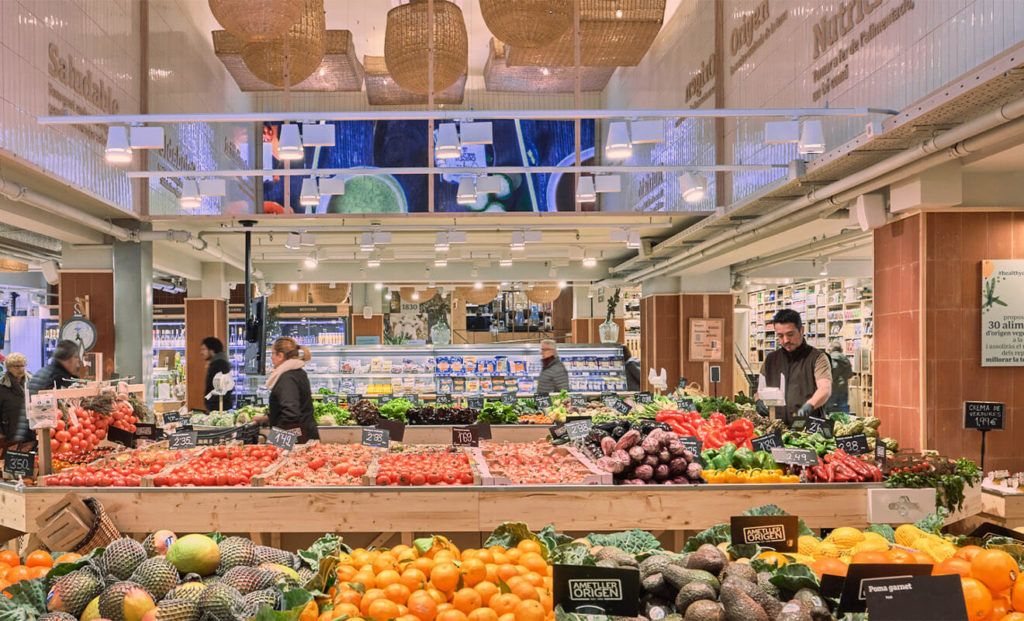 Ametller Origen is one of the main grocery groups in Catalonia. With agricultural roots dating back to the 19th century, the company has farmlands all over the Mediterranean region, a center that packages fresh food items in Olérdola, and stores throughout the region, as well as four restaurants in the Barcelona province. Currently, the company services the kitchens of several major restaurants and hotels through HORECA, works to create healthy communities, and helps with cooking and teaching healthy habits in school cafeterias in the area.
The company wanted to improve the quality of its demand forecasts and replenishment within its stores and warehouses. Due to the short lifecycle of fresh products, it was essential that they could anticipate and quickly react to even the smallest changes in demand. They needed to understand not only the trends and seasonality of each product in each store, but also how to accurately estimate the impact of promotions, markdowns, inclement weather, and special events. Ametller also needed to improve forecasting accuracy for products sold in small quantities (i.e., individual slices of watermelon), to avoid spoilage by selling through ultra-fresh products by end-of-day while maintaining high service levels, and to retain total control and visibility over products with high spoilage rates to ensure optimal timing for any markdowns. All of this can only be achieved through advanced, specialized software such as RELEX.
Based on RELEX's strong reputation with fresh product retailers throughout Europe and the US, Ametller Origen began a pilot program with RELEX to gauge how the software could help to improve their business. After two months of technical implementation and software configuration, one pilot store went live with RELEX replenishment, seeing the first improvements within days. In just four weeks, shelf availability increased by 10 points, store inventory was reduced by 13%, and spoilage was reduced by 30%. Following the success of the pilot, the company is currently executing a rapid rollout throughout all its stores and expects to see continued improvements.
"We chose RELEX with a vision to offer our customers access to healthier food and an obsession with improving our product availability," said Roberto Gómez, Chief Operations Officer at Ametller Origen. "It has made us more efficient, and as a result, we have far fewer wasted products from spoilage. On top of the excellent results shown during the pilot, RELEX has helped us to improve internal processes and communication throughout the company."
Anna van Ginkel, RELEX Country Manager, Spain, commented, "We are delighted to be able to help Ametller Origen achieve its goals. Since the very beginning, there has been great communication. Both teams are highly motivated and doing an excellent job." She added, "After impressive growth in Europe, RELEX arrived in Spain to help Spanish retailers be more efficient and proactive through automation and predictive analytics. Ametller Origen is an example of a very agile and dynamic company that recognizes and takes advantage of the opportunities that come their way."