Henderson Group, whose grocery retail brands include SPAR, EUROSPAR, ViVO, ViVOXTRA, and ViVO Essentials in Northern Ireland, have partnered with RELEX Solutions to manage their supply chain. The RELEX solution introduces pragmatic AI-driven planning processes that will optimize forecasting and replenishment operations across the group. With the introduction of advanced machine learning, Henderson will reduce waste and the number of inventory days — key targets to improve the efficiency of their fresh and ambient assortment.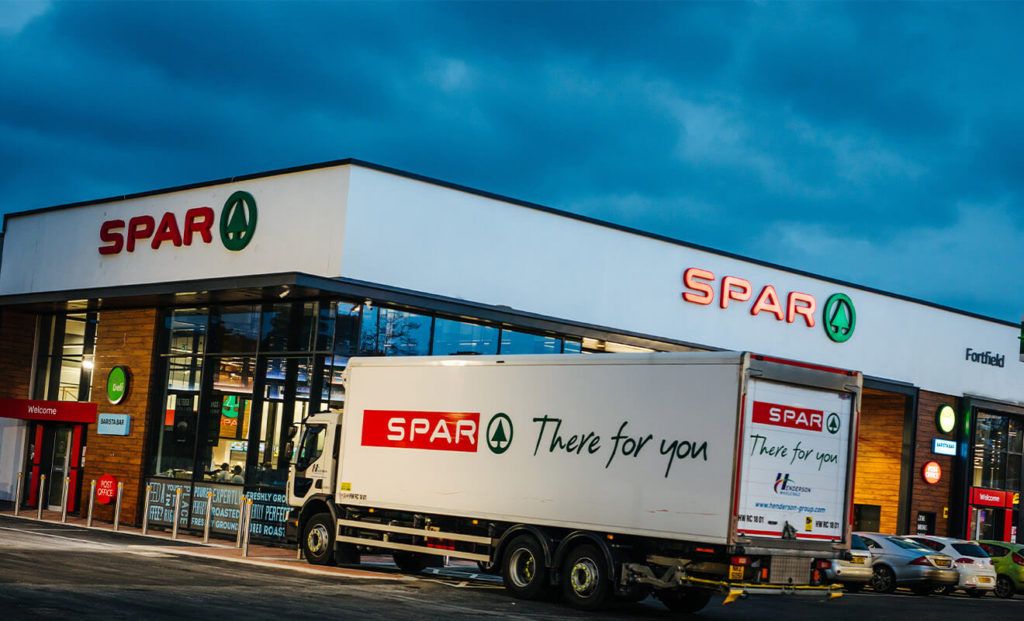 The Group — who also manages Henderson Foodservice, one of the leading foodservice providers in Ireland — supplies over 5,000 ambient lines, 1,200 fresh food lines, and 500 frozen food lines to its retail outlets from three distribution centers. With RELEX's pragmatic AI and computational power, Henderson will efficiently and accurately automate demand forecasting for its wide variety of products, improving planning and outcomes for seasonality, events, and promotions, which they were previously unable to perform with their former supply chain system.
Henderson chose RELEX because it met their requirements for a powerful, best in class solution that could provide a high degree of supply chain visibility. RELEX has enabled consistently high service levels in their DCs, minimized the risk of overstock, reduced wastage through improved support for key processes around seasonality, events, and promotions and optimized investment buys. RELEX has also provided the flexibility and adaptability to future-proof their processes. Key to Henderson was the implementation of data-driven calculations for bulk order promotions to support investment decisions made with their suppliers, further strengthening their processes.
"After an intensive selection process and program of RELEX customer reference calls, we concluded that RELEX has an outstanding reputation, innovative technology, and a proven track record in forecasting and replenishment," said Paul McAlinden, Category Supply Manager at Henderson Group. "By leveraging RELEX's self-optimizing technology, we are able to not only increase operational efficiency and improve planning processes for the whole group, but also to maximize availability and freshness for our stores, independents and food service customers. Automation of campaigns and investment buys has been a key win. The solution has given us unsurpassed visibility of data across our businesses and having it easily accessible in a single system."
"From a supply analyst perspective, RELEX provides a 16-week forecast to support longer range volume planning that strengthens our collaboration process with key suppliers" said Leanne Hamilton, Project Lead at Henderson Group.
"We're delighted to welcome the Henderson Group into the RELEX family," said Paul Cowley, Sales Director at RELEX. "We have a deep well of experience in fresh food optimization, and we're always excited to empower companies like Henderson to improve their forecasting, optimize their planning, and drive waste reduction. We look forward to a long and fruitful relationship as we work together to achieve their goals."