RELEX Solutions, leader in unified retail planning technology, today announced that Mikko Kärkkäinen, RELEX's Group CEO, was named a 2018 Provider Pro to Know by Supply & Demand Chain Executive.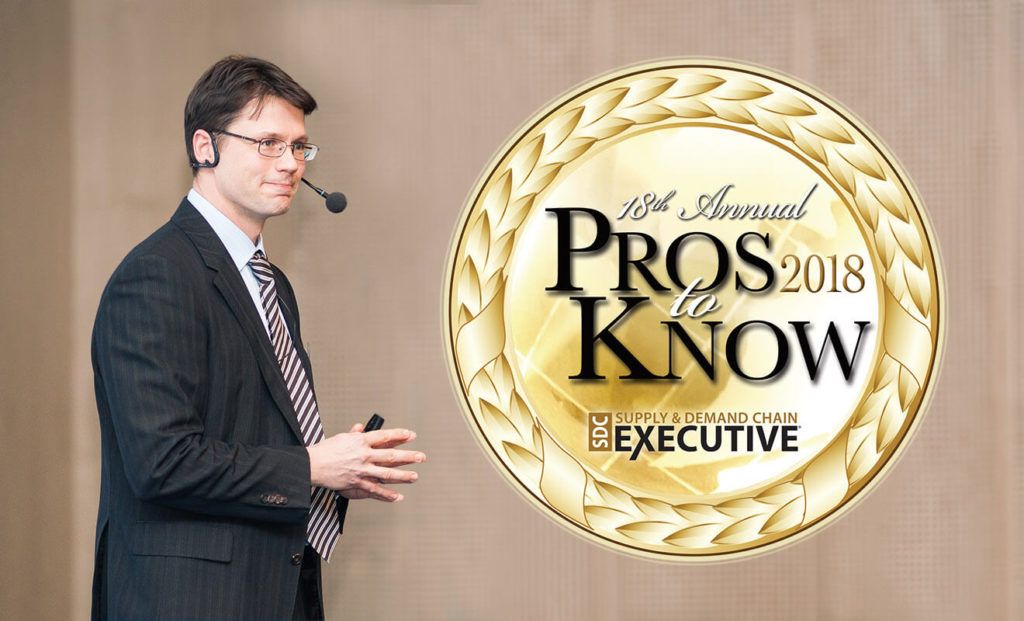 Mikko was chosen in recognition of his leadership in retail and supply chain planning and his commitment in helping retailers optimize their planning and operations in today's challenging business environment. In 2005, he co-founded RELEX Solutions which quickly became one of the fastest growing retail planning companies in Europe and North America and now has over 200 customers across six continents. As Group CEO, he is responsible for RELEX's day-to day operations and relationships with clients. He is also the author of more than thirty papers on logistics and supply chain issues published in leading magazines and is a respected speaker at industry events.
"It is an honor to be selected as one of this year's Pros to Know by Supply & Demand Chain Executive," said Kärkkäinen. "This recognition is a testament to RELEX's commitment to delivering innovative technology, quality service and support, and solutions that are easy to use and drive ROI."
The annual Supply & Demand Chain Executive Provider Pros to Know Awards recognize individuals from software firms and service providers, consultancies or academia who have helped their supply chain clients or the supply chain community at large prepare to meet the significant challenges of today's business climate.
About Supply & Demand Chain Executive
Supply & Demand Chain Executive is the executive's user manual for successful supply and demand chain transformation, utilizing hard-hitting analysis, viewpoints and unbiased case studies to steer executives and supply management professionals through the complicated, yet critical, world of supply and demand chain enablement to gain competitive advantage. Visit us on the web at www.SDCExec.com.