8 pp
higher margins on marked down products
70+%
improvement in stock-clearance efficiency
6.14%
increase in sales for marked down products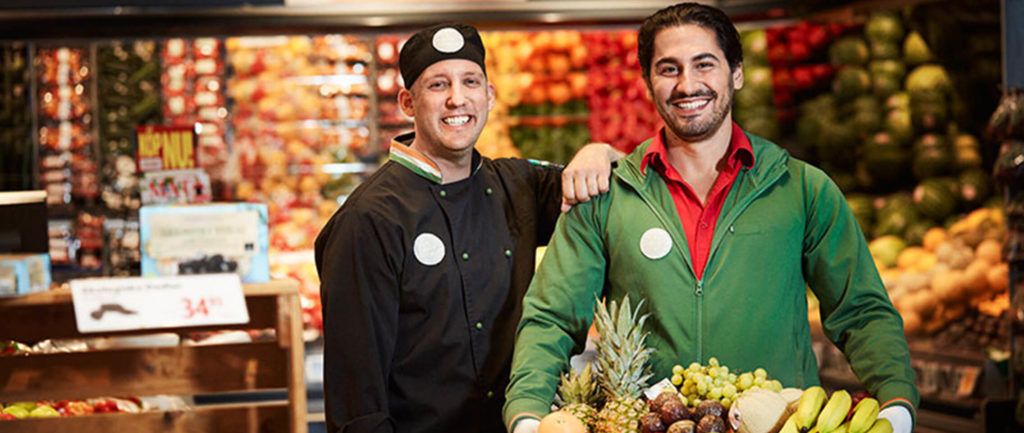 Coop Värmland, a Swedish grocery retailer, has driven significant improvements to streamline their assortment change processes and maximize profits when phasing out items through their partnership with RELEX Solutions, provider of unified retail planning solutions. Coop Värmland has been using RELEX's demand forecasting and automatic replenishment solution in their 60 stores since 2015. In 2019, they broadened the partnership to include RELEX's solution for markdown optimization as well.
By using RELEX Markdown Optimization, the company has achieved:
8 pp higher margins on marked down products
70+% improvement in stock-clearance efficiency
6.14% increase in sales for marked down products
Before implementing RELEX's markdown optimization solution, Coop Värmland faced challenges around having highly manual markdown processes in their stores. As a result, routine markdown-related tasks were often deprioritized or even forgotten entirely in the course of daily work. The company turned to RELEX to reliably automate these routine tasks and implement a centralized markdown process across their stores. The project was completed within 6 months of its November 2019 kickoff.
RELEX's AI-driven markdown optimization solution now uses Coop Värmland's forecast and stock data to automatically identify which products should be marked down to clear inventory ahead of planned assortment changes. The solution then recommends the optimal discount that will clear stock effectively while still protecting margins.
By automating and centralizing their markdown processes, Coop Värmland has seen more than 70% reduction in excess stock left after markdown periods. Marked down products have seen an 8 pp margin improvement and a 6.14% sales increase, and store personnel have saved valuable hours previously spent handling excess stock and markdown products.
"By using RELEX for forecasting, replenishment, and markdown optimization, we have achieved a unified process and can utilize the same data and benefits throughout our planning processes," says Thomas Berglund, CIO at Coop Värmland. "RELEX's markdown solution has made the store process for assortment changes much more efficient and has maximized our profit when phasing out items."
"We have built a strong partnership with Coop Värmland, and it's exciting to continue growing together," says Johanna Småros, Co-Founder at RELEX Solutions. "With RELEX's high product development ambitions, it's great to see that we continue to provide new and significant value for our customers as we advance together."