50%
reduction in time spent on replenishment tasks
28%
reduction in number of delivery rows
10%
increased delivery size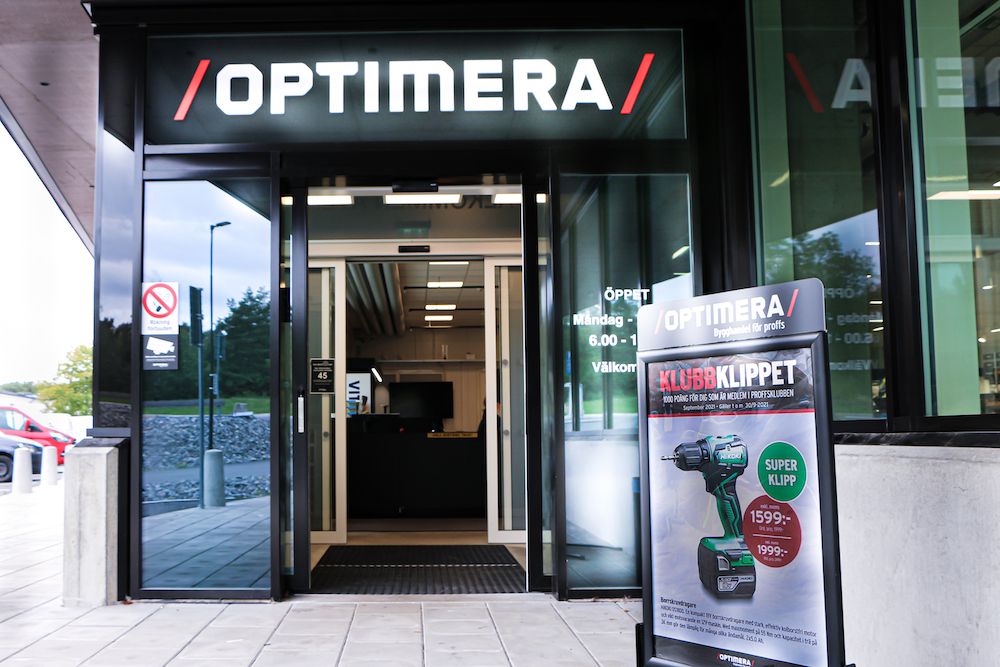 Optimera Svenska AB, a part of the Saint Gobain Nordics Group and SGDS Gruppen AB, one of Sweden's largest distributors of building materials for trade professionals and consumers, has driven significant improvements to their forecasting and replenishment processes and efficiency in order management through their partnership with RELEX Solutions, provider of unified retail planning solutions. Since August 2018, RELEX has provided forecasting and replenishment solutions for Optimera's 67 stores and its distribution center.
In that time, the company has leveraged the RELEX solution to achieve:
50% reduction in time spent on replenishment tasks
28% reduction in number of delivery rows
10% increased delivery size
Before the RELEX implementation, Optimera lacked efficient processes for their forecasting and purchasing. They turned to RELEX for a modern solution that can quickly adapt to the changes they experience in a highly competitive market. The implementation project went smoothly and was delivered on schedule, with roll-out for their full assortment completed within two months.
By optimizing and automating their forecasting and replenishment processes for both stores and the central warehouse, Optimera's planners have cut the amount of time spent on order management in half. In addition, they have decreased the number of delivery rows by 28% and increased the delivery size by 10%, all while improving an already high level of availability. With streamlined processes, Optimera now has better control of their different assortment groups and thus can act more quickly to sudden changes in both supply and demand. This enables their planners to work more efficiently and proactively, leaving time for more value adding tasks and resulting in happier store managers.
"Since implementing RELEX, we have seen our key KPIs move uniformly in a positive direction, and we've been able to streamline our replenishment processes. After a well-managed implementation, we are glad to see impactful results that support our growth by making our whole replenishment organization far more efficient. We are especially proud that we have maintained high availability during the last couple of years even though the industry has faced very tough circumstances regarding product availability," says Thomas Johansson, Head of Purchasing & Store Replenishment, SGDS Gruppen AB.
"The implementation with Optimera has been very smooth, in large part because Optimera has done such an incredible job of taking ownership of their side of the solution," says Emma Aidanpää-Salmi, VP Customer Success at RELEX Solutions. "We have built a great relationship with the team at Optimera, which has been a wonderful benefit throughout all steps of our journey together."